Big Huge Moderator
Staff member
Joined

Apr 21, 2015
Messages

304
Awards

2
Greeting Leaders!
The New Year is upon us and with it comes all the excitement of curating new goals and ambitions for 2021, as well as taking the time to reflect on what we could have done differently in the year prior.
We are fortunate enough to have some of the brightest, most creative minds in the industry helping to build DomiNations, but we know DomiNations has the potential to become even better when we utilize our most valuable resource, the players.
This year, we would like to dive deeper into that communication and start building the community relationship we can truly be proud of. By this, we mean focusing our efforts on meaningful dialogue and transparency. We have always aimed to be as transparent as possible at Big Huge Games (in fact it's one of our
core values
) but we have avoided sharing future progress for fear of setting expectations that must be changed later. One of our goals this year is to improve our information flow and to be more inclusive with our community during different stages of development.
As a part of listening to our players, we are continuing our focus on eradicating cheaters from DomiNations in 2021. In 2020, we introduced additional automated tools to find and take actions against fraudulent activity and investigated thousands of player reported accounts manually. We also updated our policies to include more severe sanctioning for offending accounts including permanent bans. We look forward to continuing to improve our processes, and give our thanks to the many players who continue to report suspicious activity.
Our main goal this year is to dig into what players really want and better understand what our community values most. To start, we'd like to gather feedback on your highest priority issues outside of cheating. Please take a moment to share your thoughts on what we should be aiming to fix in DomiNations with this short survey:
2020 was a difficult year for many of us, with no exception to our team. However, we are looking forward to our future and are so excited to continue building DomiNations into the best version it could be. 9.2 is on the way and we couldn't be more thrilled to share information about our newest feature; Bookcases! We think research enthusiasts will be particularly excited about these, stay tuned for more details!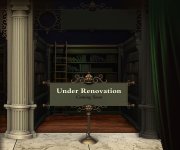 Last edited: