Joined

May 6, 2022
Messages

536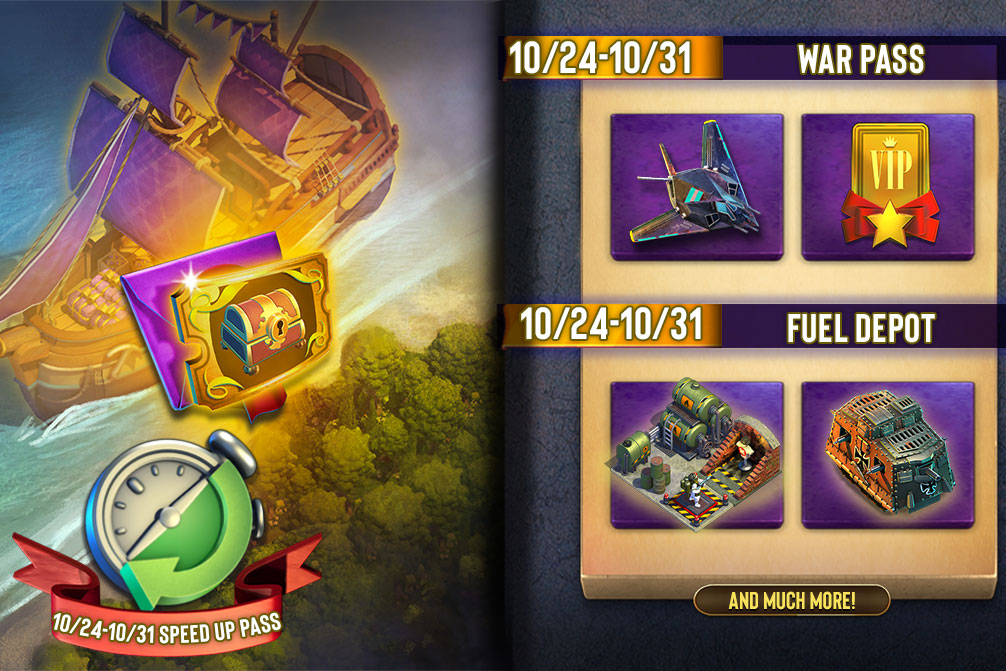 Here are your Treasure Passes for the week of 10/24! Head to War with the War Pass getting you a Nighthawk Troop Tactic, with this pass you can also get the Armored Car Mk3 and American Coalition. The Fuel Depot Pass will grant you a Fuel Depot to help you burn through the opposition alongside the A7V Tank, continue to raze your enemies with daily A7V drops!
More passes are available at the Treasure Dock!
Additional Passes include:
10/24-10/31
Main Hall Artifacts

Featuring Museum Main Hall Artifact Chests

Helicopter Pass

Featuring Super Cobra and Ka-25 Helicopter Troop Tactics. With Daily Mil Mi 24 and Ka-25 Helicopters!
10/28-11/1
Halloween Pass

Immediate Plague Doctor and Plague Catapult with Instant Retrain Blessings. Along with Daily Pathfinder and Execution Troop Tactics!
10/28-10/31
Resource Pass


Regular shipments of Resources