BHG Community Manager
Staff member
Joined

May 6, 2022
Messages

608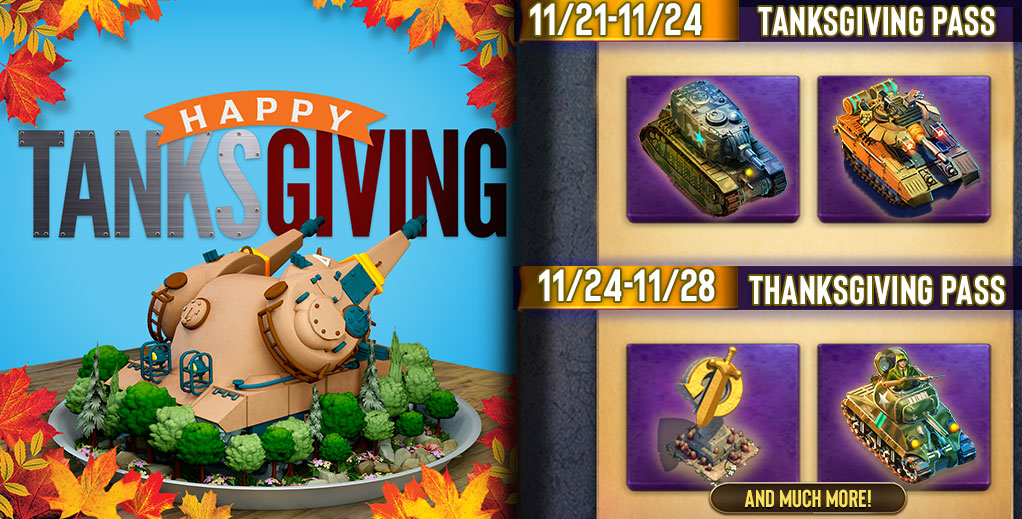 Get your fill this week with Thanksgiving Sales and Treasure Passes!
Tanksgiving is upon us from 11/21- 11/24 featuring T-90 Heavy Tank, T28 Tank, and KV-2 Dreadnought Tank Troop Tactics. All with additional KV-2 Dreadnought Tanks each day!
Then right after from 11/24 - 11/28 we give thanks in our Thanksgiving Pass. It starts with an Instant Retrain Blessing, a 1-Day Speed Up, and General Omar Bradley Troop Tactic. With Daily resource shipments and Instant Retrain Blessings.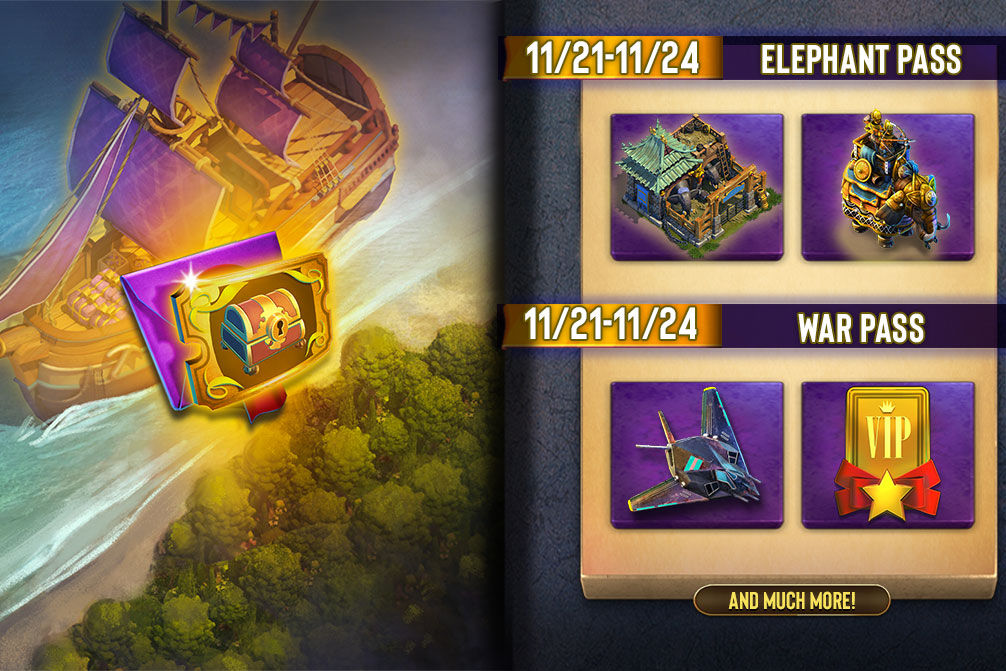 Here are your Treasure Passes for the week of 11/21!
The Elephant Pass gets you an Elephant Stable and a starting line up of Elephant Archer and Siege Elephant Troop Tactics. You'll then get a Daily Drop of Elephant Archers!
The War Pass will start with a Nighthawk Troop Tactic, then daily drops to bolster your War efforts that include the Armored Car Mk3 Troop Tactic!
More passes are available at the Treasure Dock!
Additional Passes include:
11/21-11/28
Main Hall Artifacts Pass

Daily supply of Main Hall Artifact Chests

Speed Ups Pass

Features daily drops of various Speed Ups
11/25-11/28
Resource Pass

Daily supply of Resources