Big Huge Moderator
Staff member
Joined

Apr 21, 2015
Messages

304
Awards

2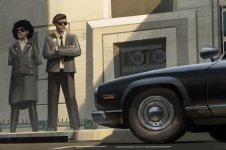 Today begins our sixth Black History Matters Event focusing on the Black Panther Party.
The Black Panther Party was a political organization founded in 1966 by Huey Newton and Bobby Seale to challenge police brutality against the African-American community. Early activities involved monitoring police activities in black communities in Oakland and other cities. As the Black Panthers grew, they started multiple social programs including: free breakfast programs for school children, free medical clinics, lessons in politics and self-defense. Membership in the Black Panther Party peaked in 1969, with roughly 5,000 members across 34 to 40 local chapters across the United States. The Black Panther Party was also the target of the FBI's counterintelligence program (COINTELPRO), starting in 1969. Black Panther Party leaders were assassinated, imprisoned, publicly humiliated, or falsely charged with crimes through the FBI program. One particularly notable example was the assassination of 21-year-old Illinois Black Panther Party Chairmen Fred Hampton by Chicago police and the FBI. On the evening of December 3rd, 1969, Fred Hampton was slipped a powerful sleeping drug by a paid FBI informant that had infiltrated the Black Panther Party. Chicago police were then dispatched to raid his apartment. Officers fired 90-99 shots into the apartment, while only a single bullet was fired by the Black Panthers. Hampton, asleep but still alive after the initial barrage, was killed by two shots to the head at close range by one of the police officers. After a decline in membership throughout the 1970s, the Black Panther Party officially dissolved in 1982.​
During the event there will be
25% off
Decoy Trap and Forest Expansions upgrades,
33% off
APC, Attack Helicopter, Assault Vehicle troop upgrades, General Cleopatra upgrades, and
50% off
replacing your Wonders and changing your Nation.
(Event lasts from
14:00 UTC 8/7 until 14:00 UTC 8/10
.)