BHG Community Manager
Staff member
Joined

May 6, 2022
Messages

619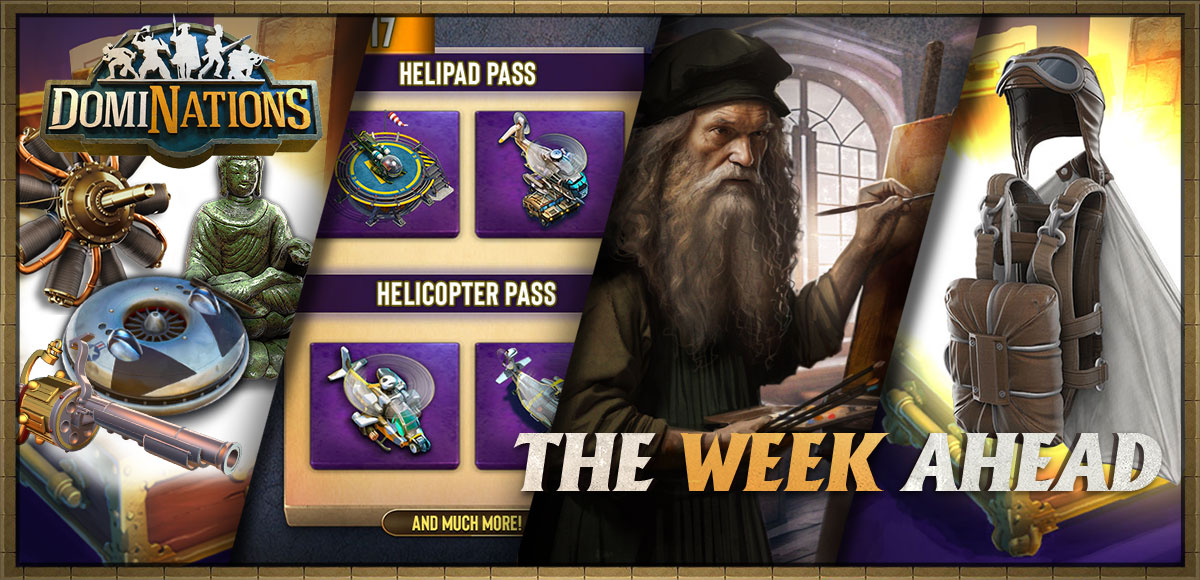 Greetings Leaders,
This week we're introducing another brand new Legendary Artifact! Our New Horizons Season sales are live, and you can gain additional Season Boosted Troop Tactics with this week's Episode!
Events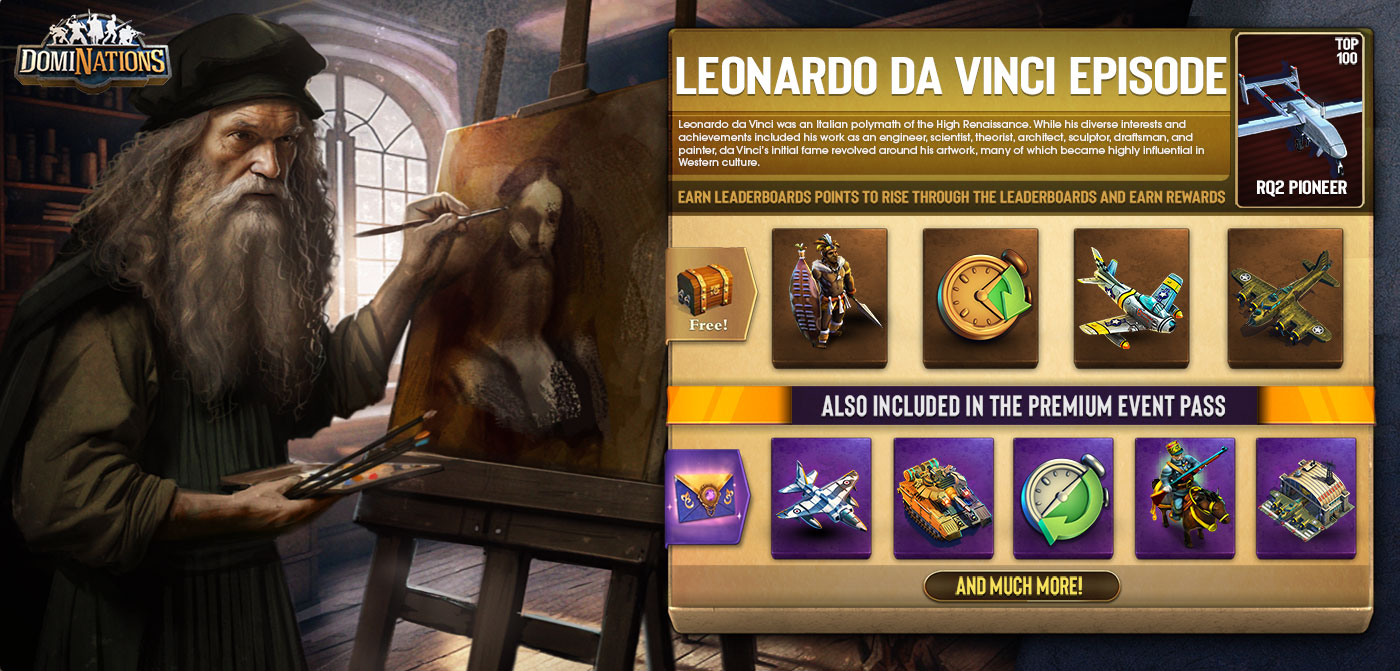 Leonardo da Vinci Episode 4/14 11am EST - 4/19 11am EST
This week's episode highlights the Italian Polymath Leonardo da Vinci! The free track of this Episode Pass will feature more Impi Army, Captain McConnell, and B-17 Bomber Troop Tactics. Premium Event Pass holders will gain 12h Speed Ups, T-90 Heavy Tank, General Ferdinand Foch, a B-17 Hangar, and more. Those that place within the Top 100 of this episode's Global Leaderboard can obtain the RQ2 Legendary Artifact!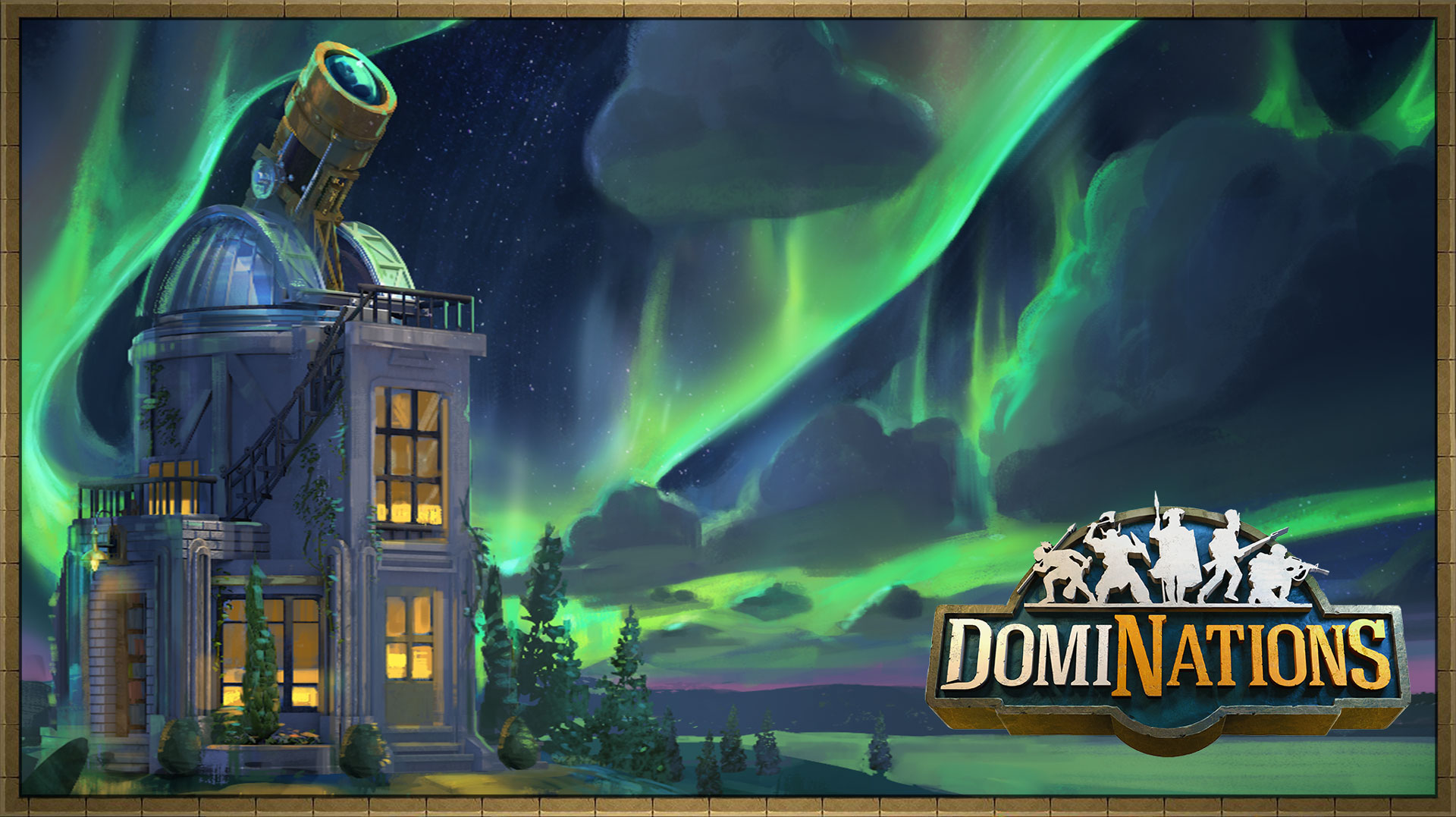 The Ninety Nines Event 4/11 - 4/18
Help your planes take flight by going to the University, where you can enjoy 50% off all of Amelia Earhart's University skills for a limited time!
Amelia Earhart was a pilot who blazed new aerial routes and set many firsts for women in aviation. One of her many accomplishments was founding an organization for women aviators called the Ninety Nines. For her remarkable achievements, as well as her mysterious disappearance in the Pacific Ocean in 1937, Earhart remains one of the most famous pilots of all time.
Sales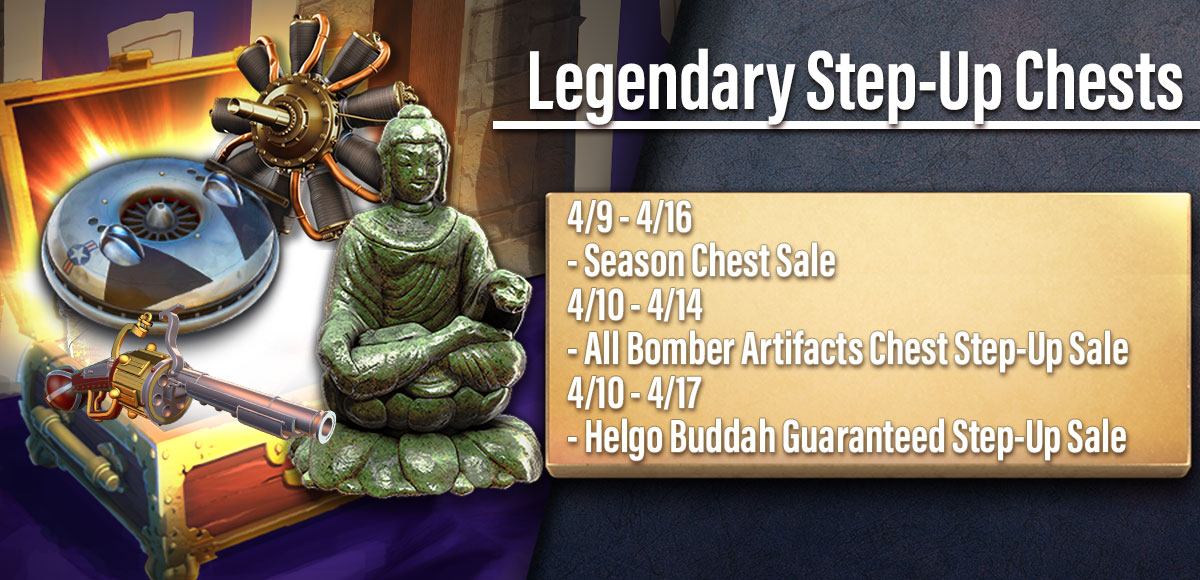 Anniversary Special Crown Sale 4/14 - 4/17
This weekend we're offering a Special Crown sale that gives you Double the crowns!
Bazooka Tower 4/9 - 4/16
Take advantage of the New Horizons Bazooka Tower Damage buff and place your very own Bazooka Tower!
Season Chest Sale 4/9 - 4/16
Pick up the New Horizons Season Chest in the Season Chest Sale. You'll get 10 chances at various season boosted Troop Tactics including the Zulu Kraal and Samurai Stable, and even the Stopler Revolver Legendary Artifact.
All Bomber Artifacts Chest Step-Up Sale 4/10 - 4/14
A Step-Up Sale featuring multiple chances at the Bomber Artifact Chest. This chest features multiple Legendary Artifacts including the RQ-2 Pioneer, Vz-9 Avrocar, Red Baron's Engine, and more!
Helgo Buddah Guaranteed Step-Up Sale 4/10 - 4/17
This Step-Up sale gets you multiple chances at the Helgo Buddah Legendary Artifact in the Helgo Buddah Chest. The chest includes Legendary Tokens, Instant Retrain Blessings, and chances at the Legendary Artifact. Complete the final step of this sale to get a guaranteed Helgo Buddah Legendary Artifact!
Season Special Sale 4/9 - 4/16
A Step-Up sale that gets you some additional Season Boosted Troop Tactics featuring the Heavy Tank Mk6.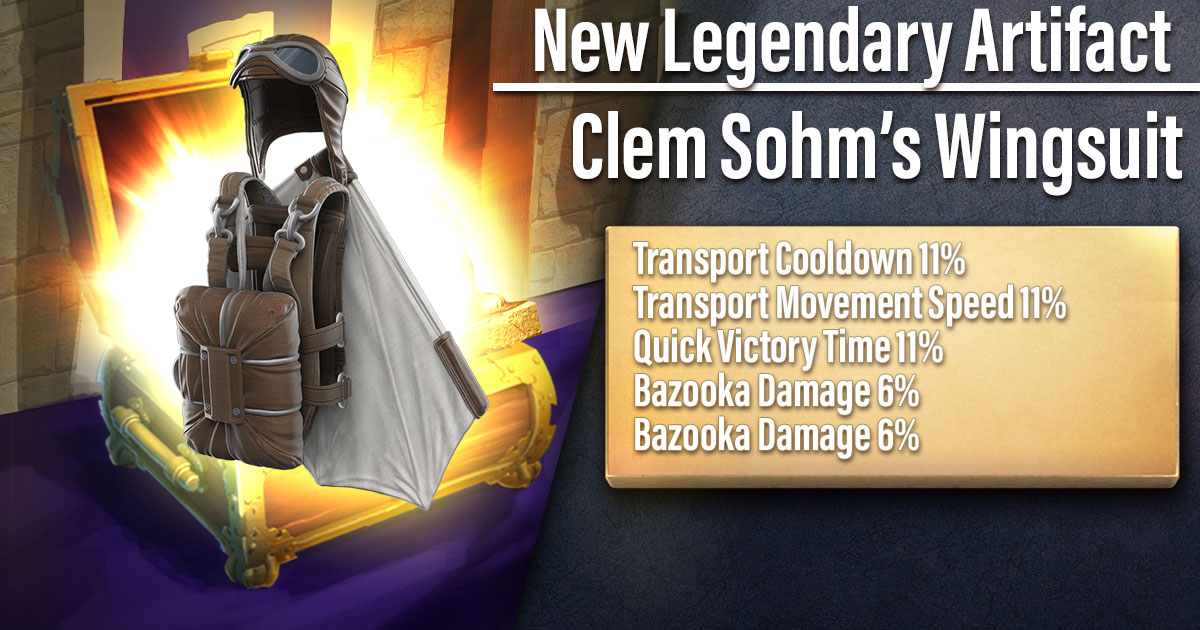 New Legendary Artifact - Clem Sohm's Wingsuit 4/14 - 4/17
The next Legendary Artifact is Clem Sohm's Wingsuit is on the way for your Main Hall Museum! We'll be offering this through the Clem Sohm's Wingsuit Sale featuring multiple chances to obtain the new Legendary Artifact via Clem Sohm Chests!
Treasure Passes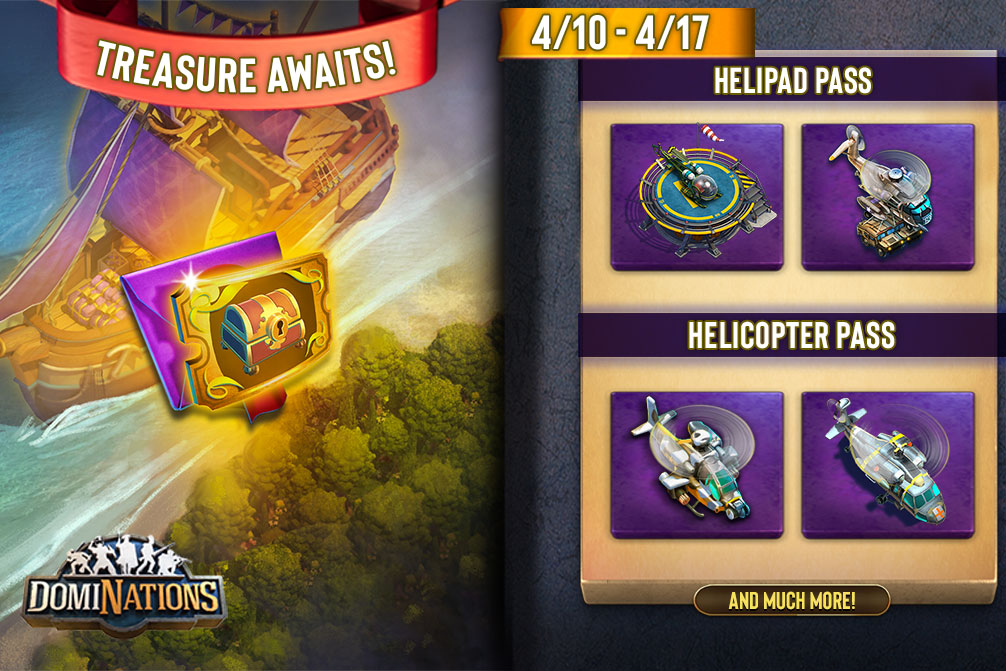 This week's Treasure Passes feature plenty of Helicopters! You can pick up the Helipad Pass to get the Helipad and Super Stallion Troop Tactics, you'll then get daily Ka-25 Helicopter and Attack Helicopter Troop Tactics. The Helicopter Pass will open with Super Stallion, Apache, and Black Hawk Medic Troop Tactics. This pass will then continue with daily Super Cobra and Heavy Attack Helicopter Troop Tactics!
Additional Passes include:
Museum Pass

Daily supply of Museum Blueprints

Museum Supplies

Daily supply of Museum Supplies

Tank Pass

Opens with Ha-To, Leopard Tank Troop Tactics followed with Daily Ha-To Troop Tactics.