BHG Community Manager
Staff member
Joined

May 6, 2022
Messages

609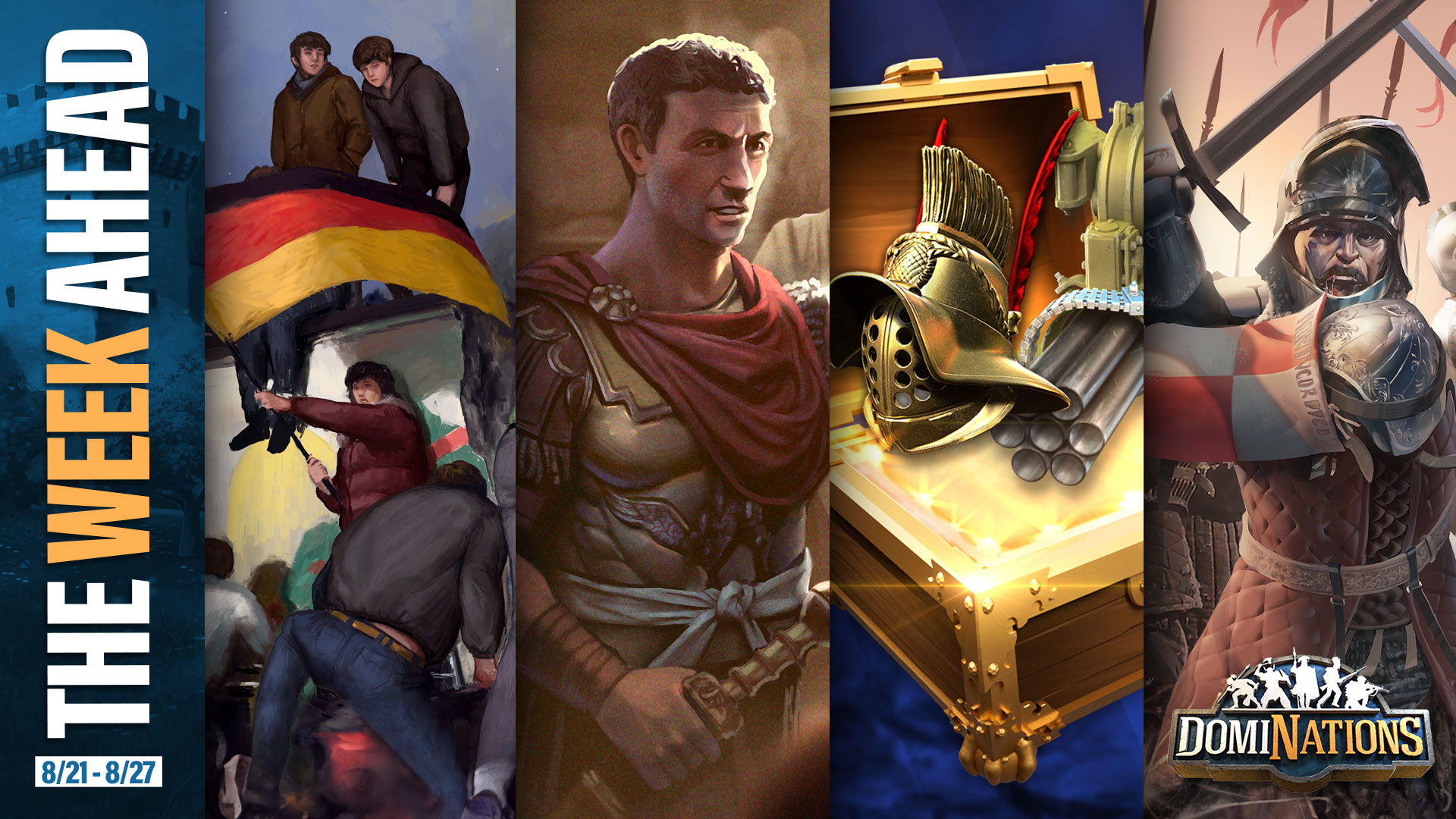 Greetings Leaders,
The final month of Flourishing Frontlines is around the corner! You'll get an early look at the rewards within the Season Pass. The Battle of Thermopylae Event will Discount some of your Coalition Upgrades. You can look forward to all that and more in the week ahead!
Flourishing Frontlines Season 4 Pass Finale 8/27 - 9/17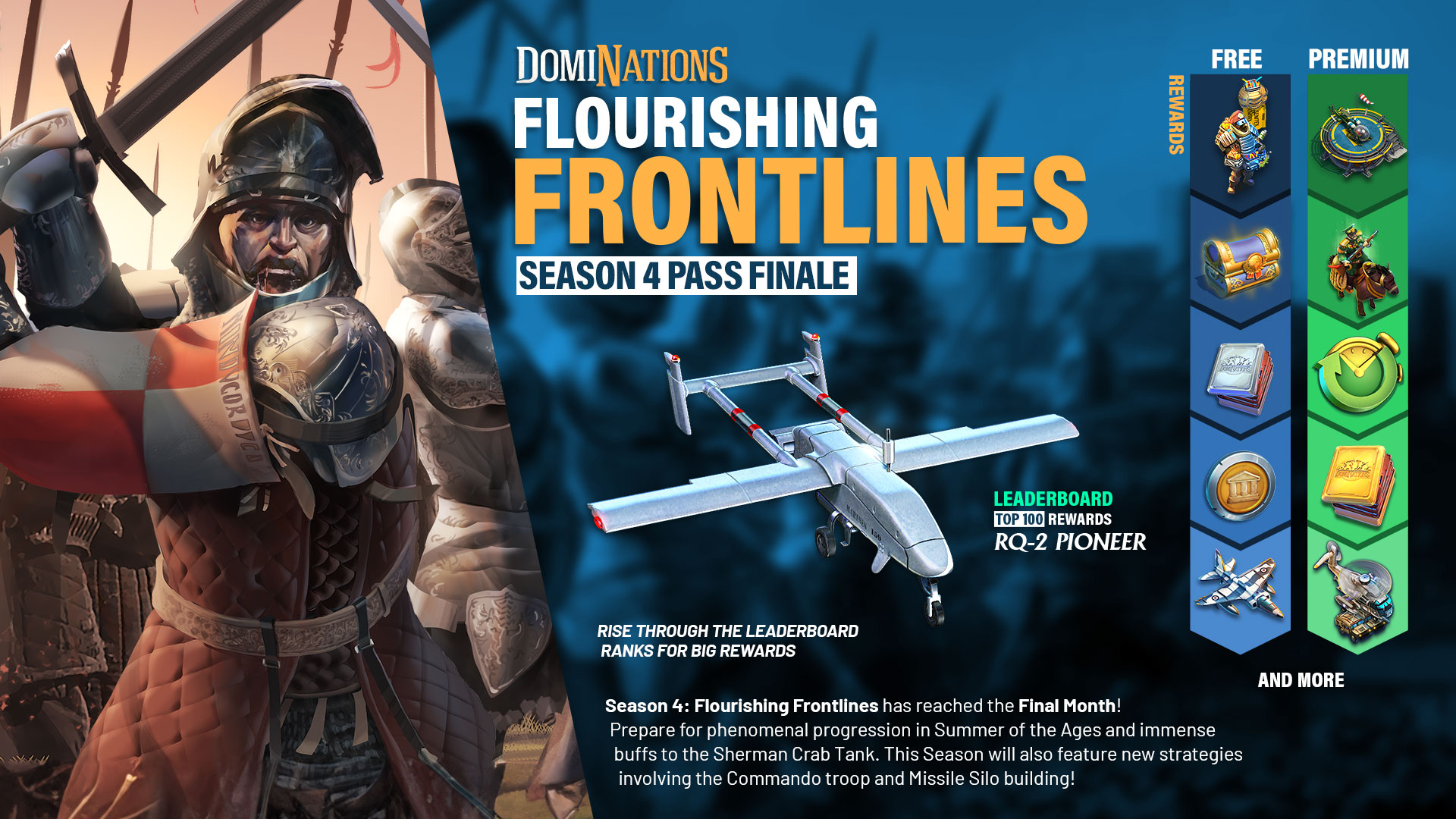 The final Season Pass will begin on 8/27, but you'll be able to preview the rewards starting 8/24!
The Free Track of this month's Season Pass will include the Semtex Specialist Troop Tactic for the first time this season! You'll also find even more Season Boosted Troop Tactics like the Sepecat Jaguar, Armored Car Mk3, and Heavy Field Mortar. You'll even find a Season 4 Chest, Premium Recruitments, and Legendary Tokens!
Picking up the Premium Pass will get you even more Legendary Tokens, Season 4 Chests, and even include Legendary Recruitments. This tier will also feature 1-5 Day SpeedUps among Apache, Super Stallion, Super Cobra, and more Troop Tactics. It all starts with a helping of Crowns and a Helipad to support your base!
Episodes 8/25 - 8/30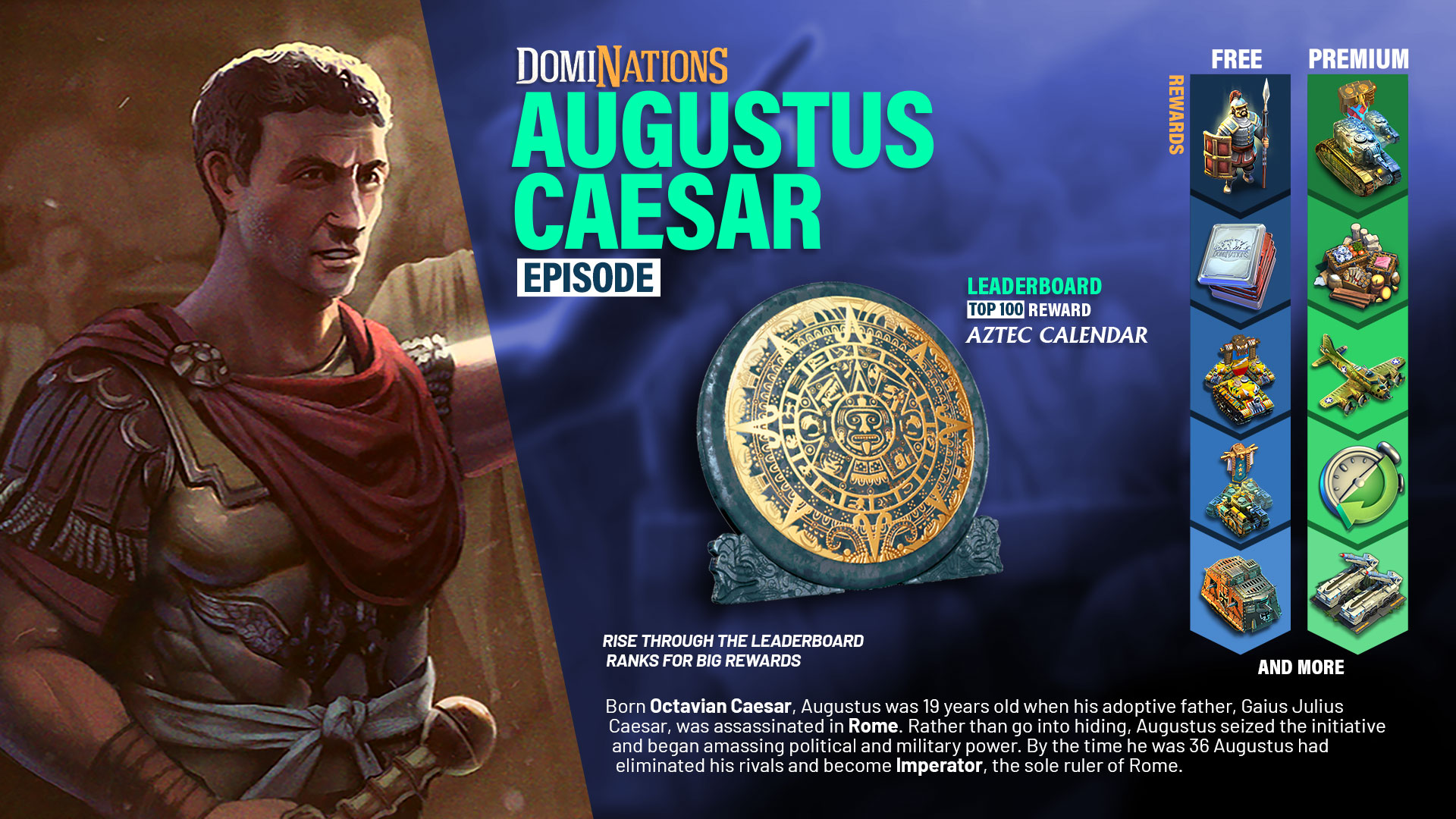 Augustus Caesar Episode
The Free Tier in this episode will feature Caesar's Legion Army Troop Tactics alongside M46 Patton Tank and A7V Tank.
Premium Pass holders can expect KV-2 Dreadnought Tank and B-17 Bomber Troop Tactics. You'll also find a SCUD Missile Encampment!
If you rank within the top 100 on the Global Leaderboard you can acquire the Aztec Calendar Legendary Artifact!
Cold War Age Episode
The Cold War Age Episode has Whippet Tank, P-51 Redtail, MBT Mk 2 Troop Tactics and more on the Free Track!
Premium Pass holders can look forward to Legendary Artifact opportunities with the Abu Simbel Chest, Heavy Tank Legendary Artifact Chest, and Season 4 Chests. You'll also find plenty of Nighthawk Troop Tactics, Heavy Tank Mk6, and even both Legendary and Legendary Plus Recruitments!
Events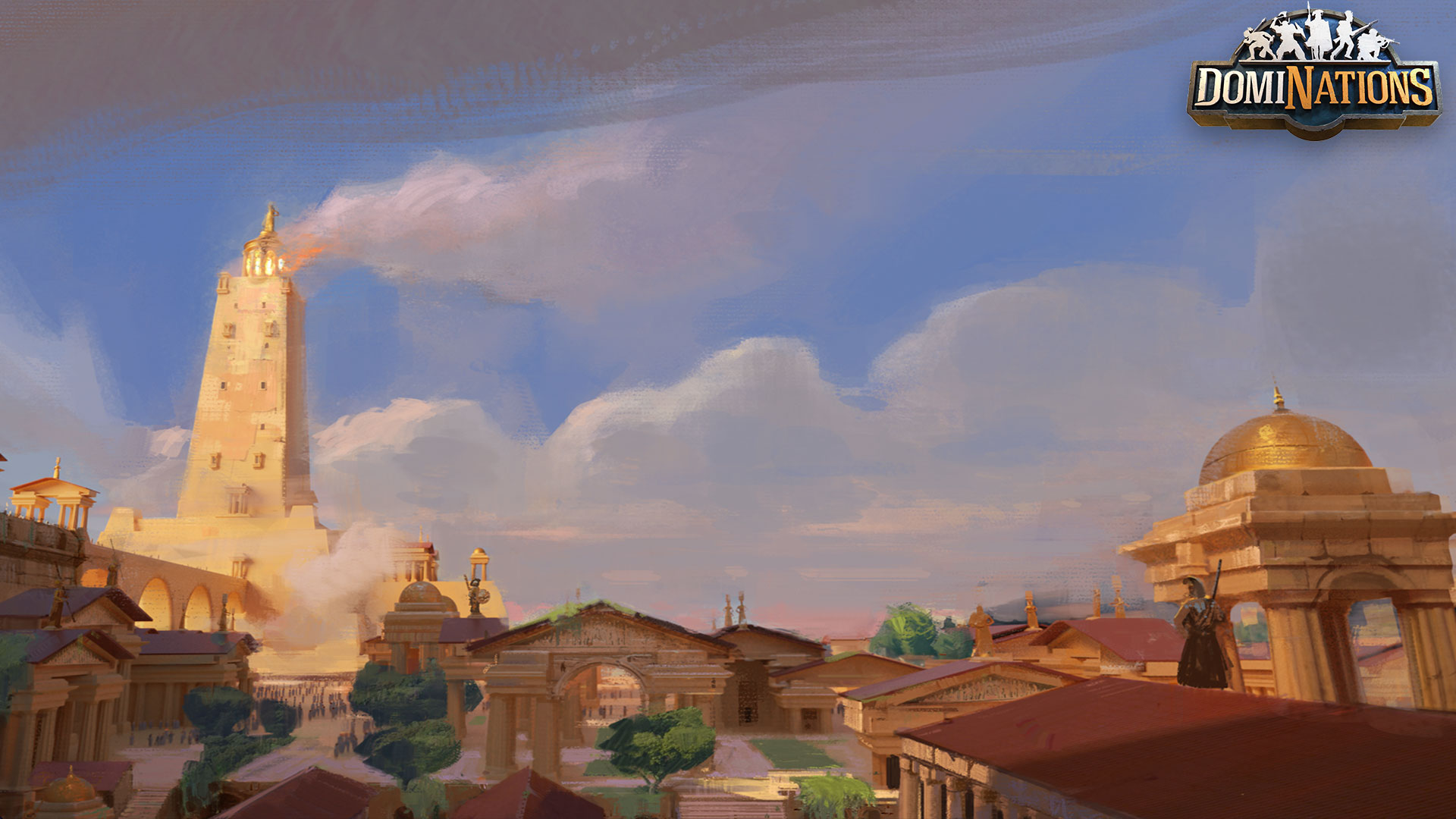 Lighthouse of Alexandria 8/13 - 8/27
Quickly build and expand your city during the Lighthouse of Alexandria event! The fourth of our Seven Wonders resource boost events that will continue throughout Summer for the Ages! For the duration of the event, Farms, Caravans, and Oil Wells will produce:
• 50% More Food!
• 50% More Gold!
• 50% More Oil!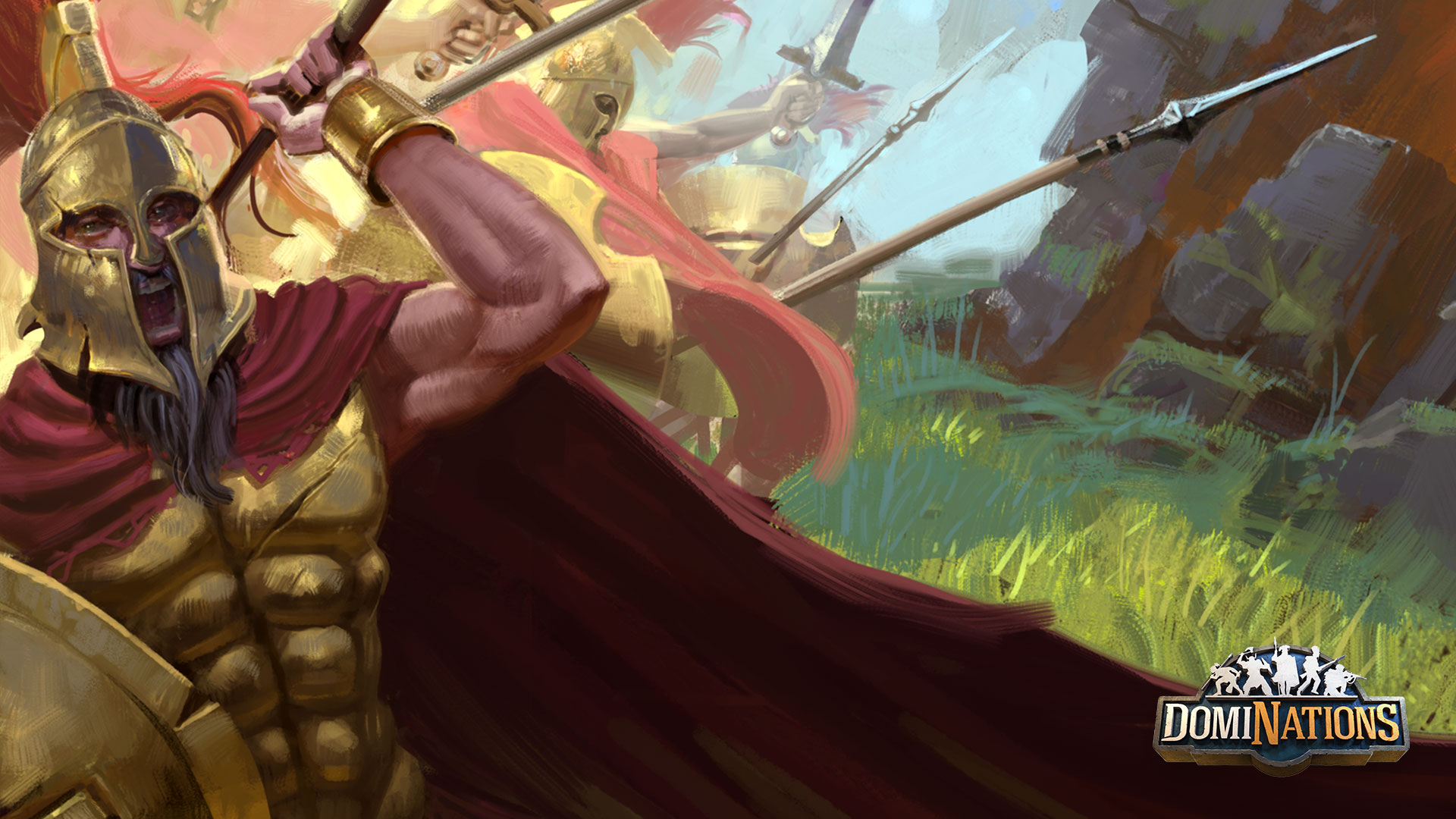 Battle of Thermopylae Event 8/20 - 8/27
This weekend is our Battle of Thermopylae Event!
During the Persian Wars, Spartan soldiers led by King Leonidas successfully defended the mountain pass to Thermopylae against the vast forces of King Xerxes I for several days.
Enjoy these discounts for a limited time!
33% off the following Coalition upgrades:
• Mongols
• Cherokee
• Americans
• Ethiopians
Legendary Step-Ups
Summer Special Legendary Token Sale
Starting 8/25 you'll be able to pick up a stack of 45 Legendary Tokens in a Special Legendary Token Sale! If you've had your eye on an upcoming Legendary Artifact, or want to be that much closer to a future Legendary Artifact pick up this sale will get you that much closer.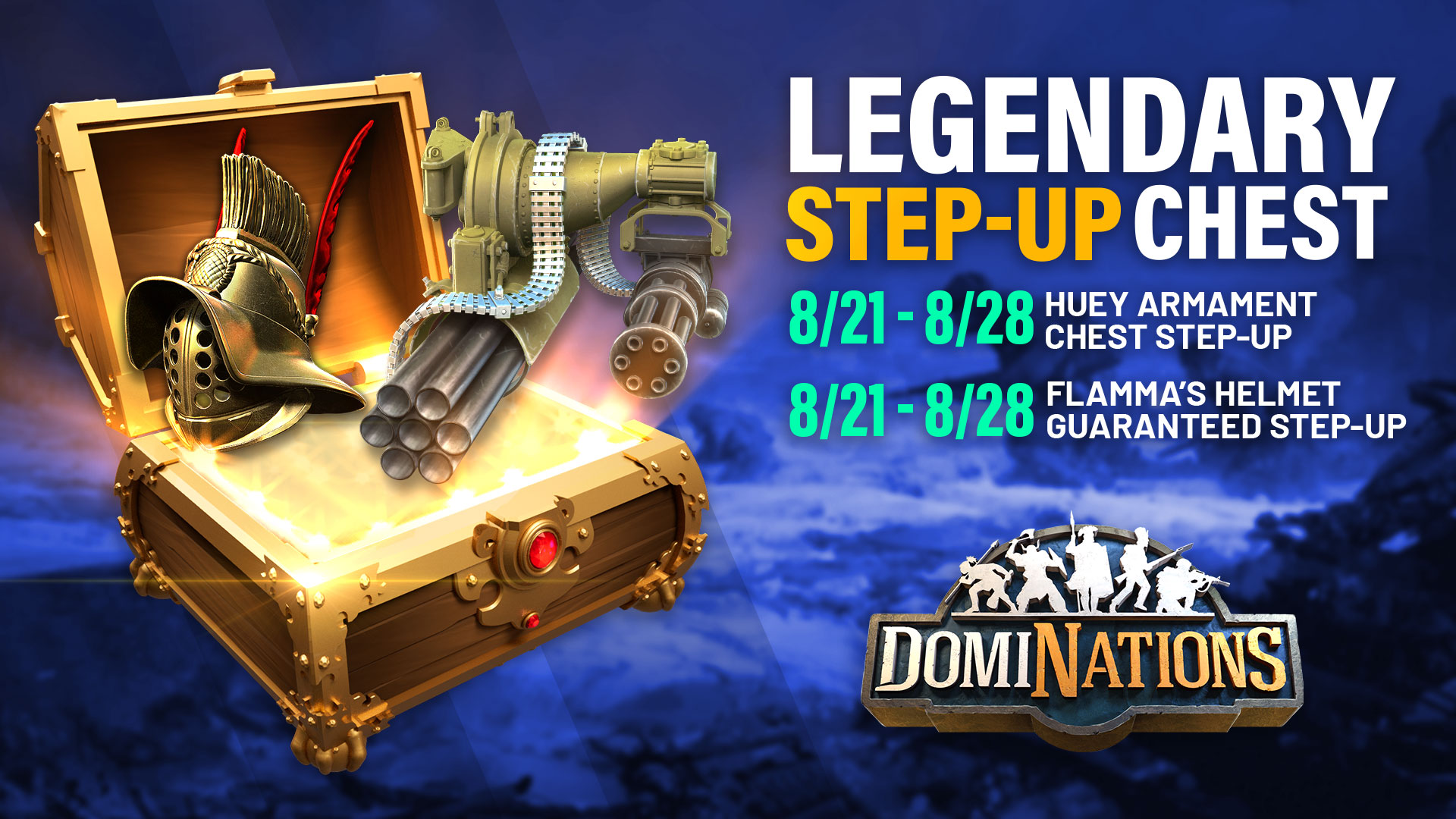 Huey Armament Chest Step-Up
Multiple chances at the Huey Armament System Legendary Artifact via chests.
Flamma's Helmet Guaranteed Step-Up
Initial steps will feature the Flamma's Helmet Chest to give you chances at the Legendary Artifact. Finishing every step will Guarantee you a Flamma's Helmet!