BHG Community Manager
Staff member
Joined

May 6, 2022
Messages

609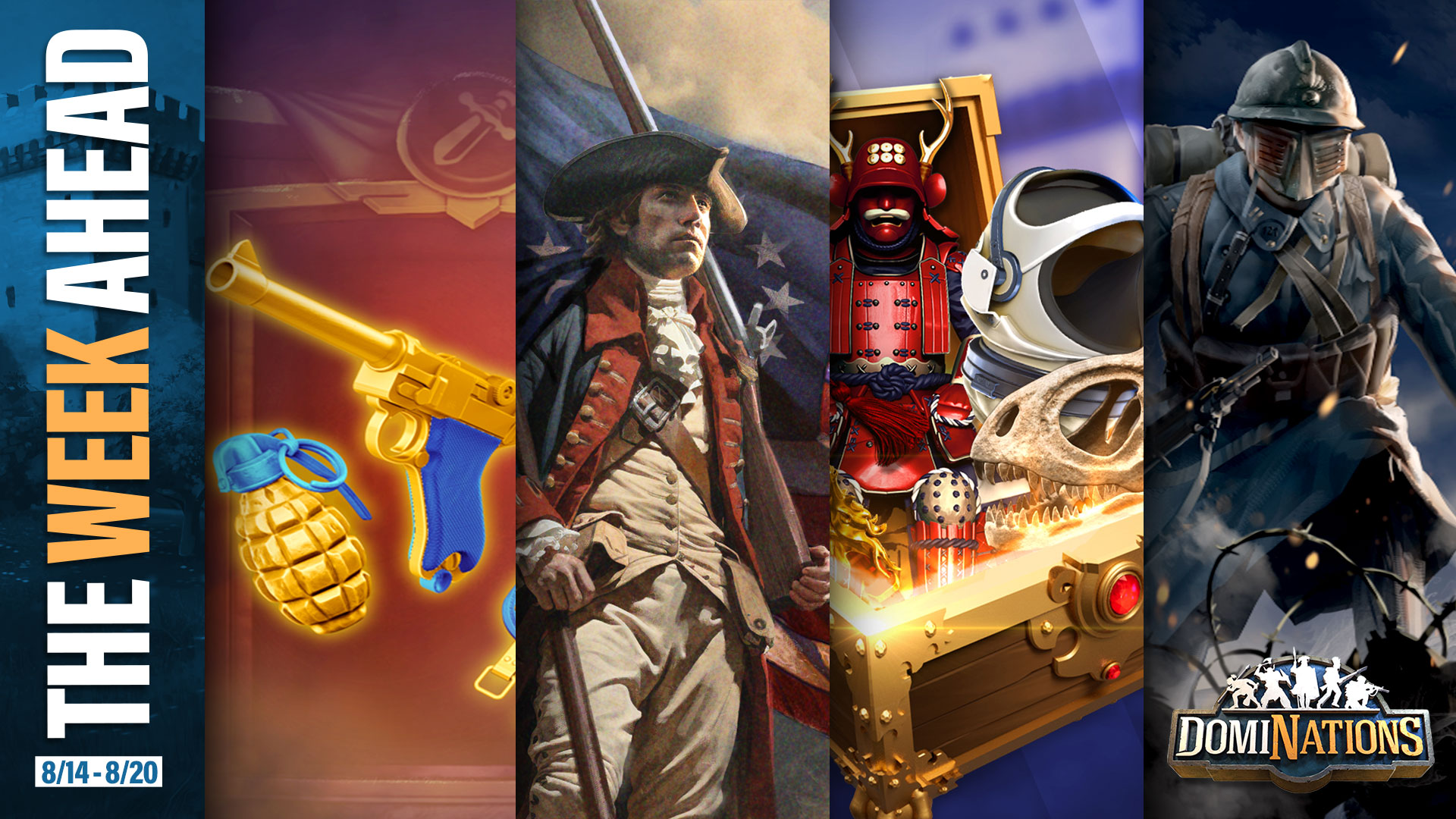 Greetings Leaders,
This week in DomiNations we take a look back at the American Revolution, and the Atomic Episode brings you the Video Game Console in the next Global Leaderboard Challenge. You'll also find the return of the Lucky War Museum Crafting event! A month into Season 4 we're refreshing some of the seasonal stat changes and more in the Week Ahead.
Flourishing Frontlines Refresh
Starting 8/14 you can expect a few changes to Flourshing Frontlines!
Brandenburg Gate Factory Troop Damage Bonus +25% > +20%
Blitzkrieg Defender Delay Duration +25% > +30%
Burj Al Arab Defenders +2 > +3
Spec Ops Defender Movement Speed +20% > +30%
Commando Movement Speed +40% > +45%
Mortar Infantry Dmg +33% > +30%
Fighter Dmg +35% > +40%
Fighter HP +20% > +15%
Semtex Specialist Movement Speed +60% > +70%
Heavy Field Mortar Dmg +45% > +40%
Sepecat Jaguar Dmg +70% > +80%
Sepecat Jaguar HP +40% > +30%
Sherman Crab Tank Dmg & HP +50% > +75%
Redoubt Dmg +33% > +40%
Armored Ambush Trap Defender HP +50% > +60%
Helipad Defender Dmg +40% > +50%
Episodes 8/18 - 8/23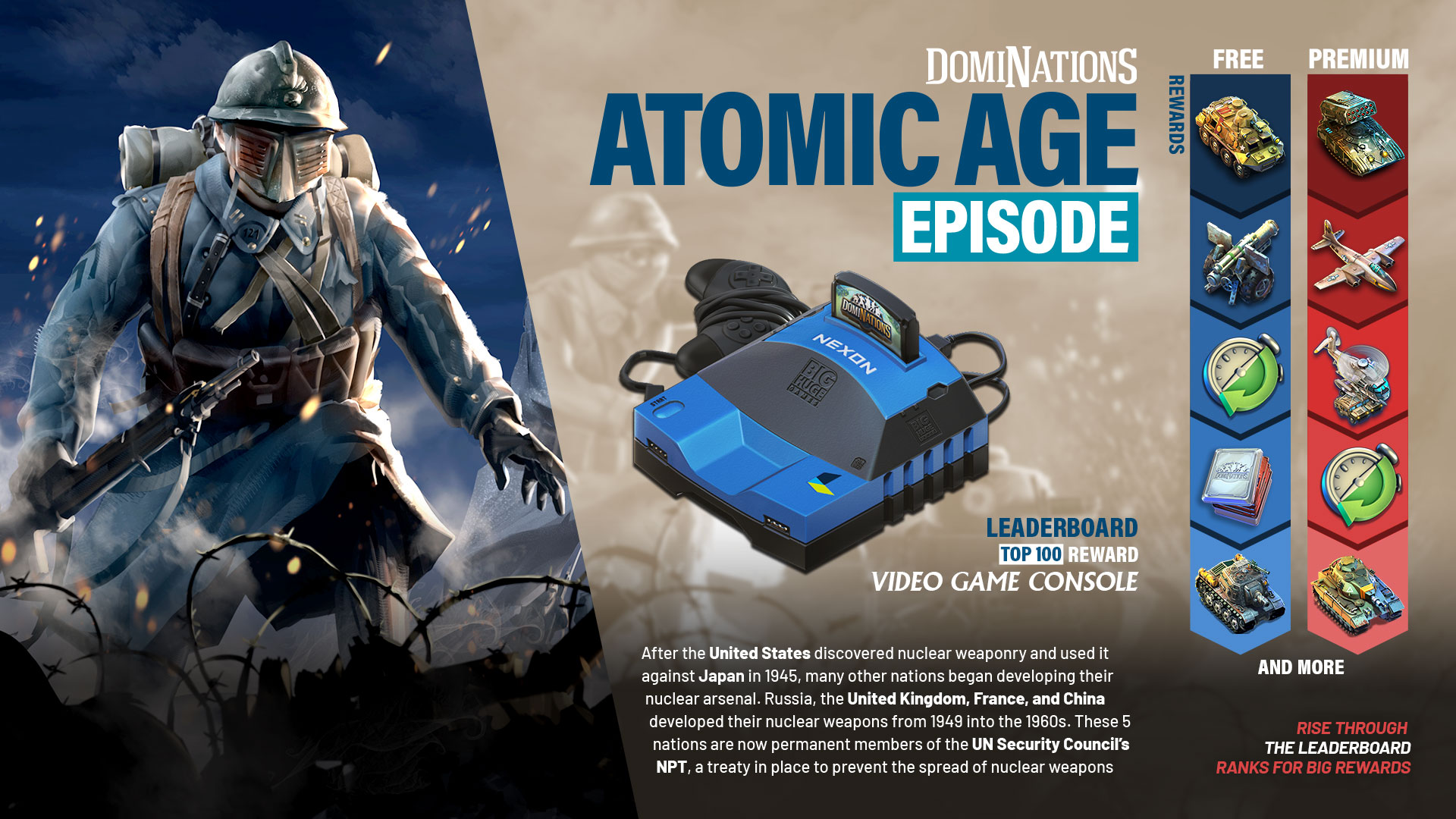 Atomic Episode
The Atomic Episode holds an explosive arsenal on the Free and Premium Reward Tracks! You can expect Heavy Tank Mk4, Main Battle Tank, and Field Howitzer Troop Tactics, and more on the Free Track.
Premium Pass holders can acquire 6h Research, Building, and Generic SpeedUps. You'll also be able to grab B-45 Tornado, Super Stallion, Heavy Tank Mk6, and more Troop Tactics!
Placing within the Top 100 on the Global Leaderboard can earn you the Video Game Console Legendary Artifact.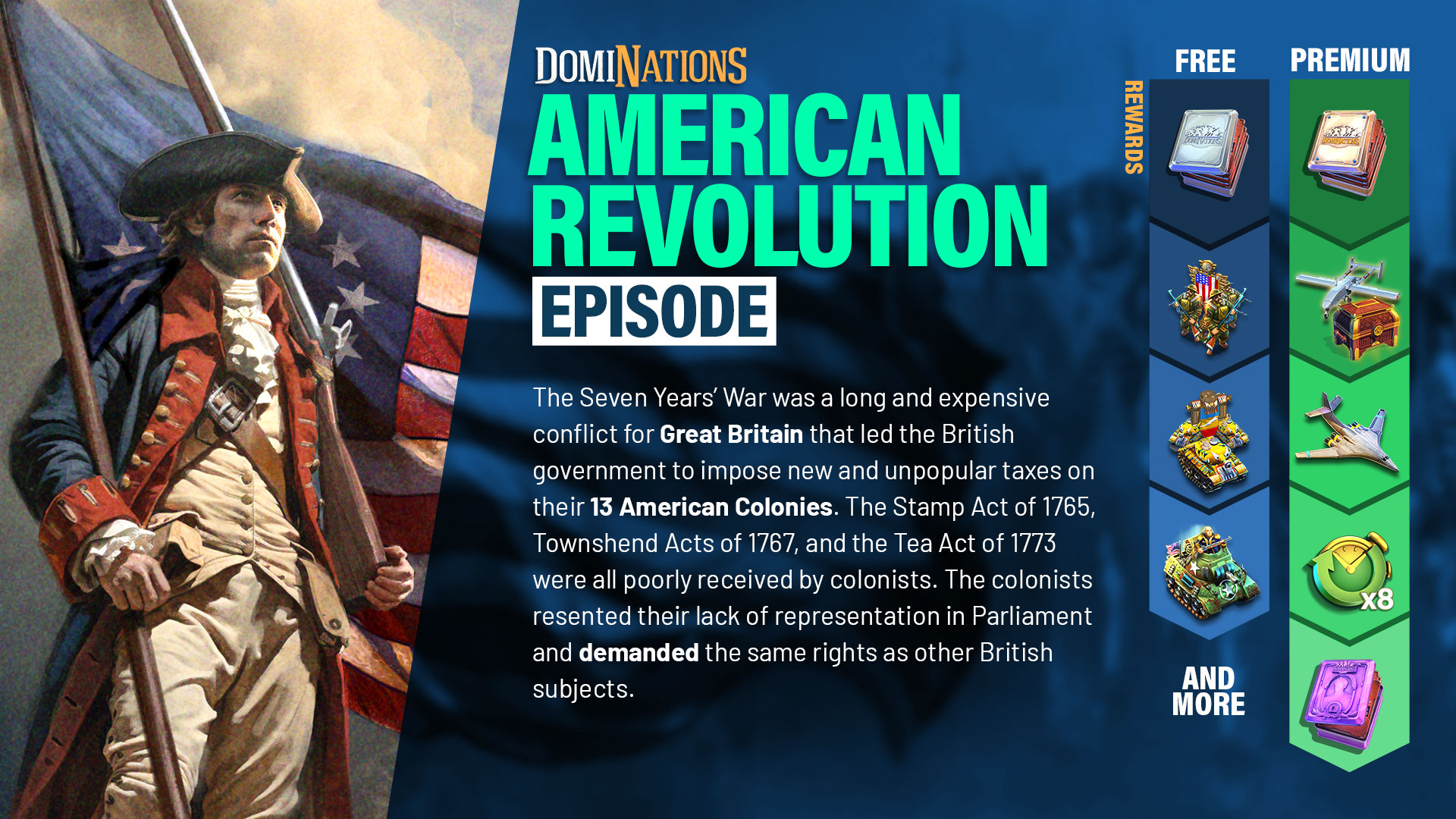 American Revolution Episode
For the American Revolution Episode you'll find American themed Troop Tactics on the Free Track. They include Colonial Rangers, American Marines, George Washington, and more!
If you pick up the Premium Pass you can expect chances at the RQ-2 Pioneer Legendary Artifact through chests, Season 4 Chests, and more. You'll even find 5d SpeedUps and a Legendary Plus Recruitment x11!
Events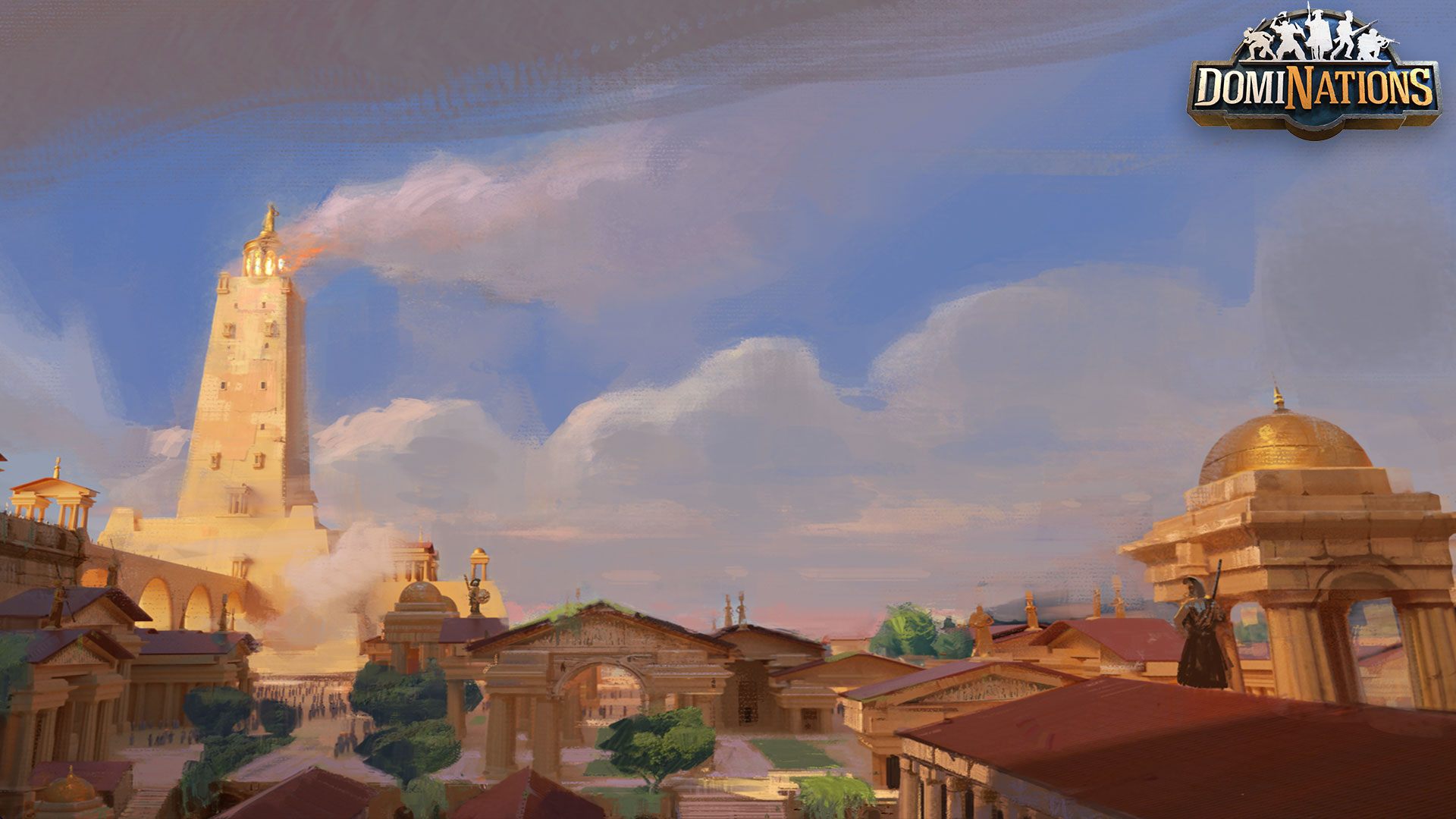 Lighthouse of Alexandria 8/13 - 8/27
Quickly build and expand your city during the Lighthouse of Alexandria event! The fourth of our Seven Wonders resource boost events that will continue throughout Summer for the Ages! For the duration of the event, Farms, Caravans, and Oil Wells will produce:
• 50% More Food!
• 50% More Gold!
• 50% More Oil!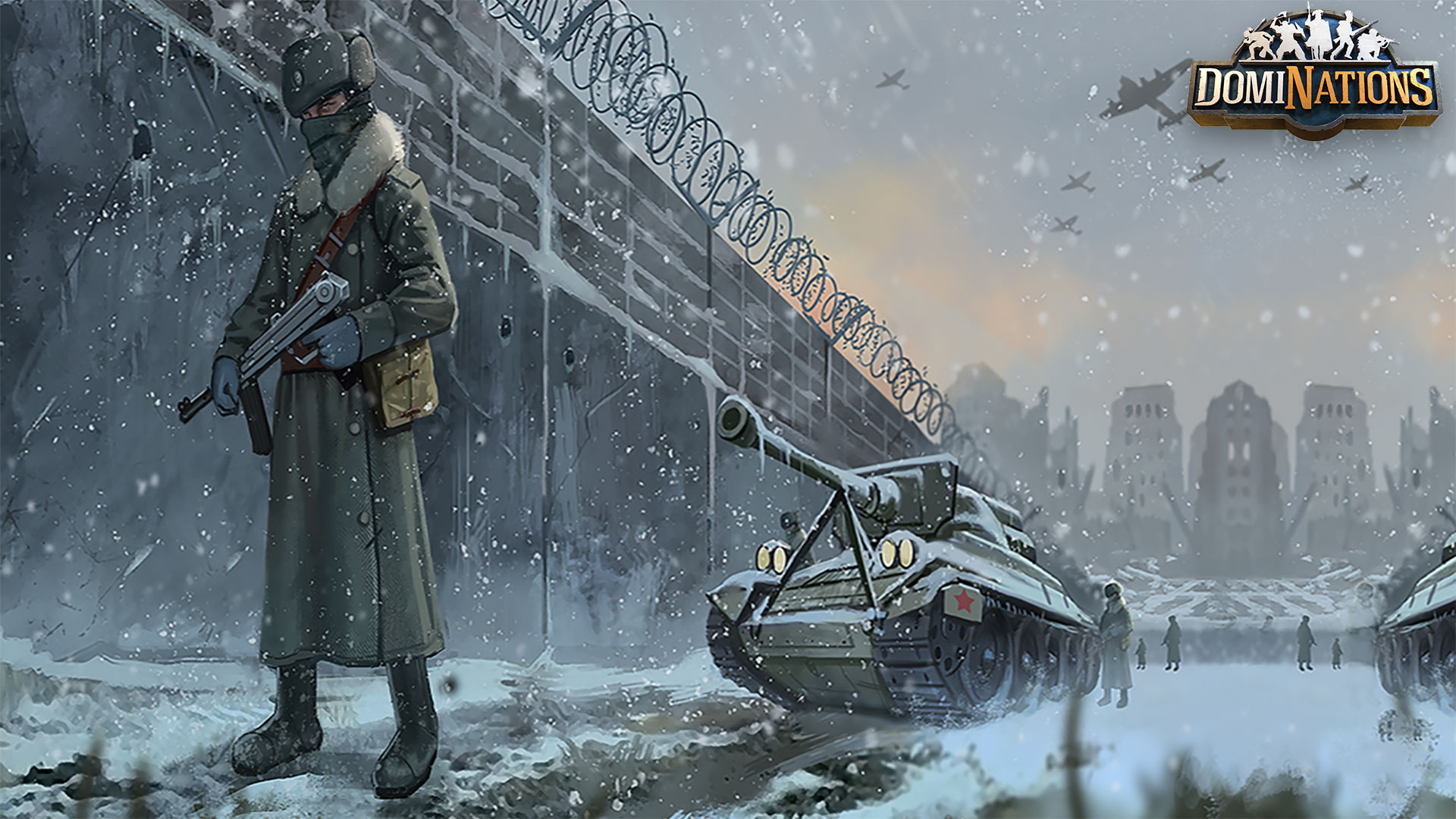 Iron Curtain Descends Event 8/13 - 8/20
This weekend is our Iron Curtain Descends Event!
In 1946 Winston Churchill famously declared that an 'iron curtain' had descended across Europe, separating capitalist and communist-aligned nations. Though it was just a figure of speech at the time, the Iron Curtain eventually materialized into physical barriers like the Berlin Wall. This 96 mile-long concrete structure split the capital of Germany in two for twenty-eight years. It was lined with barbed wire, guard towers, bunkers, trenches, dog runs, and minefields.
Enjoy these discounts for a limited time!
33% off the following Coalition upgrades:
• Maori
• Indians
• Russians
• Filipinos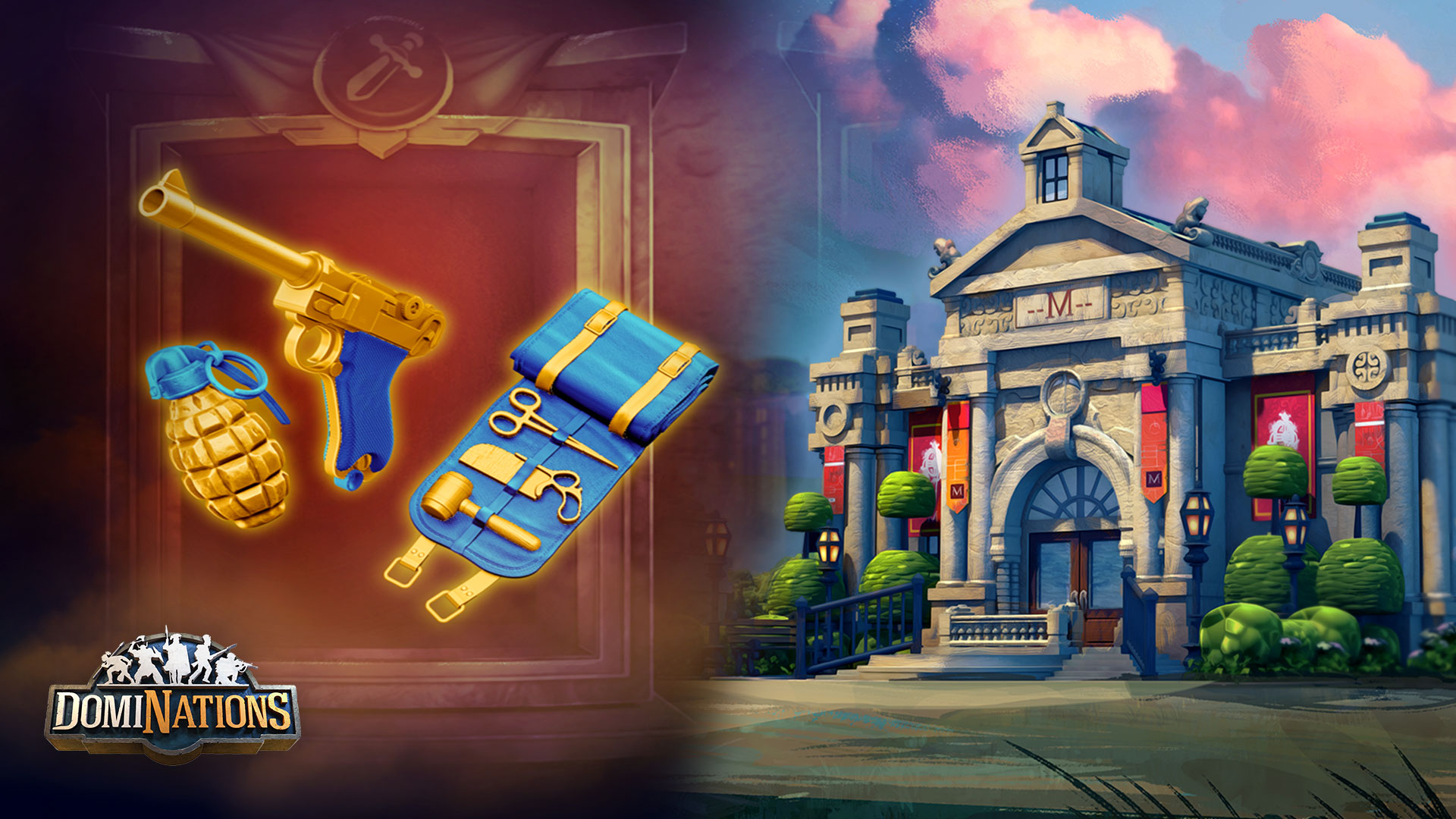 Lucky Museum War Crafting Event 8/15 - 8/22
For the duration of the Lucky Museum War Crafting event, all War Hall Artifacts crafted have a 5x chance to have benefits starting at 6%! Fully upgrade these benefits to get an incredible 15% bonus in your World Wars!
Note: During this event, only War Hall Artifacts will be crafted. No Main Hall Artifacts will result from crafting during the Lucky Museum War Crafting event.
Legendary Step-Ups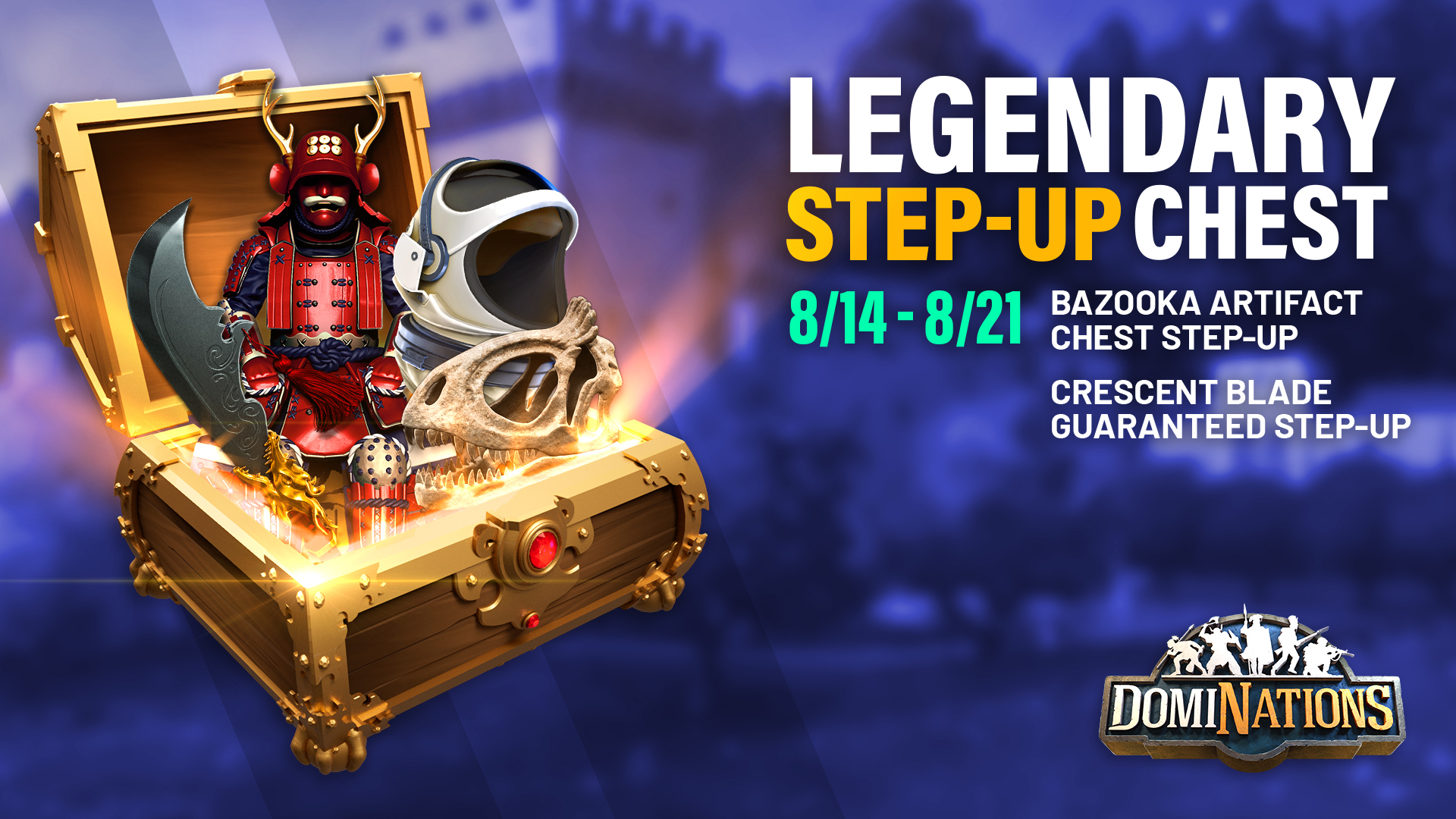 Bazooka Artifact Chest Step-Up 8/14 - 8/21
The Bazooka Artifact Chest contains chances at Legendary Artifacts that offer bonuses to your Bazooka Troops. You can find Sanada Yukimura's Armor, Cryolophosaurus Skull, Gemini 8 Helmet, and more within these chests!
Crescent Blade Guaranteed Step-Up 8/14 - 8/21
Each step in this sale offers a chance at the Crescent Blade Legendary Artifact via chests. After completing every step you'll get the Legendary Artifact Guaranteed!