BHG Community Manager
Staff member
Joined

May 6, 2022
Messages

610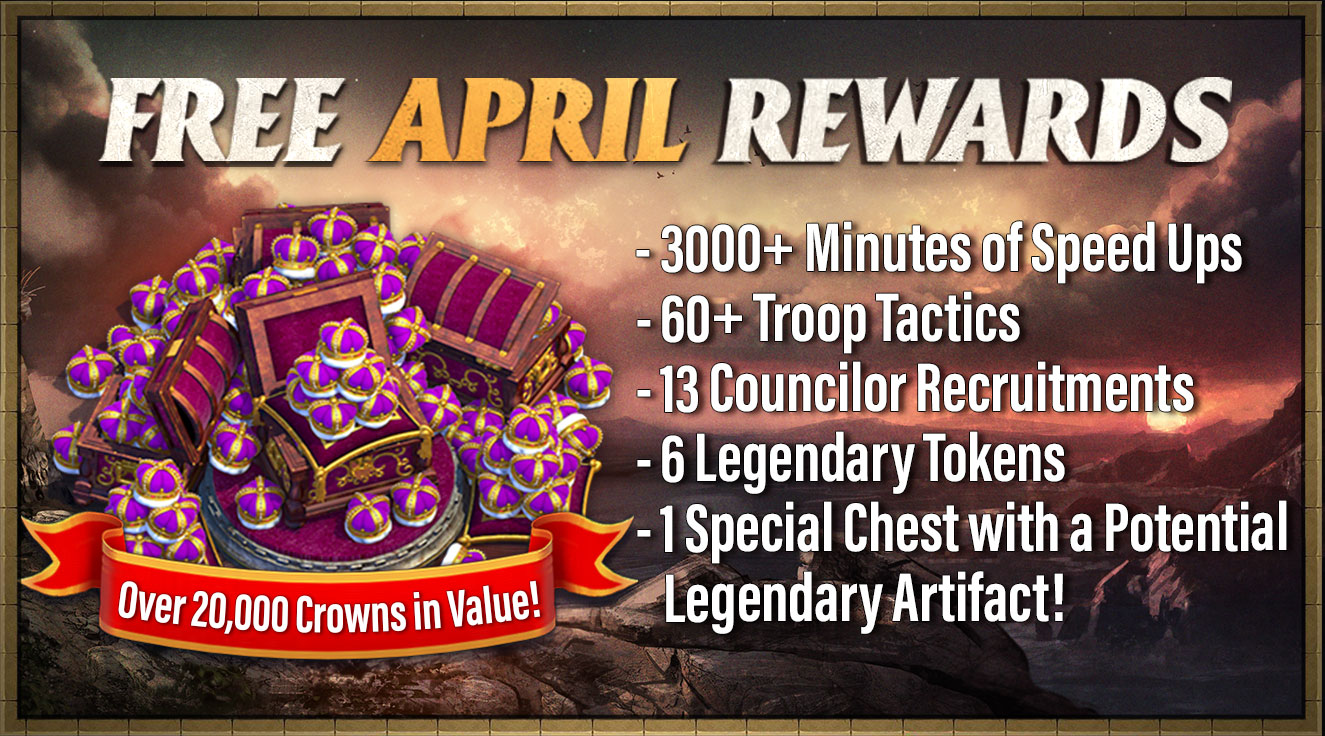 Greetings Leaders,
We've been implementing changes that allow you to gain even more rewards throughout the month of April.
Let's take a look at what you can get for FREE:
1155 Minutes of Research Speed Ups
795 Minutes of Building Speed Ups
1155 Minutes of Generic Speed Ups
60+ Troop Tactics
12 Free Councilor Recruitments
6 Legendary Tokens
1 Premium Councilor Recruitment
1 Special Chest with a chance at a Legendary Artifact
This month's rewards have a total value of over 20,000 Crowns across four episodes and a season pass for FREE!
Because of the frequency of these episodes and the addition of the Season Pass, we'll be replacing the traditional Group Leaderboard with guaranteed rewards like this no matter where you place on the Global Leaderboard! This keeps the prime competition focused on one Global Leaderboard challenge, while you reap the additional rewards regardless of where you stand in the competition.