BHG Community Manager
Staff member
Joined

May 6, 2022
Messages

609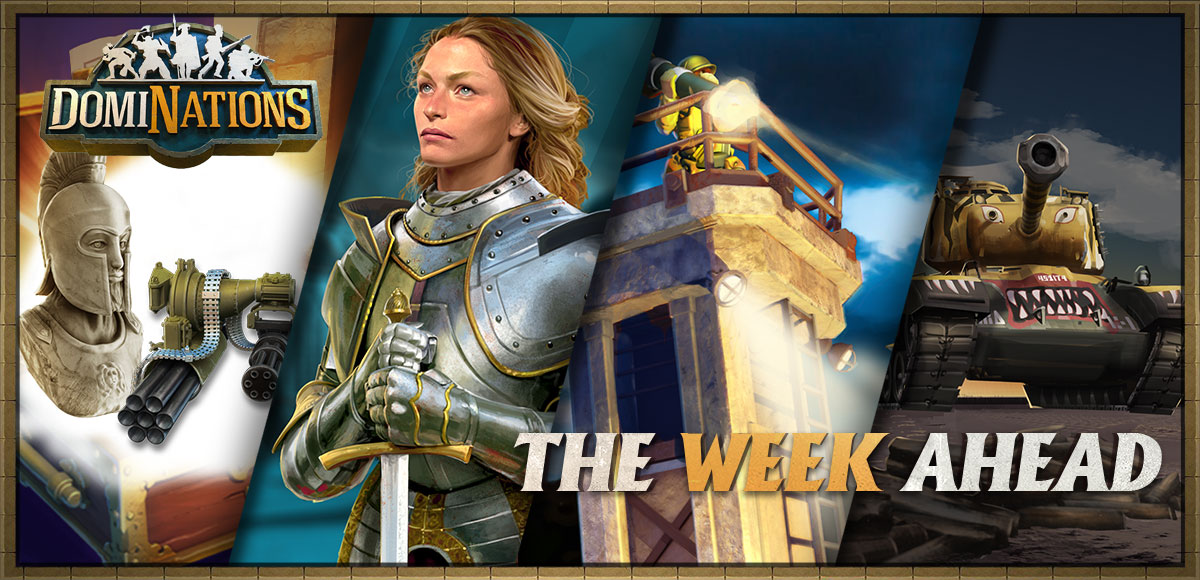 Greetings Leaders,
This week you can acquire Joan of Arc for your Council Chamber! Tomorrow's Promise Season Boosts are now live and as such you can expect Episodes to offer Troop Tactics that are improved by the Season.
Joan of Arc Councilor Arrives!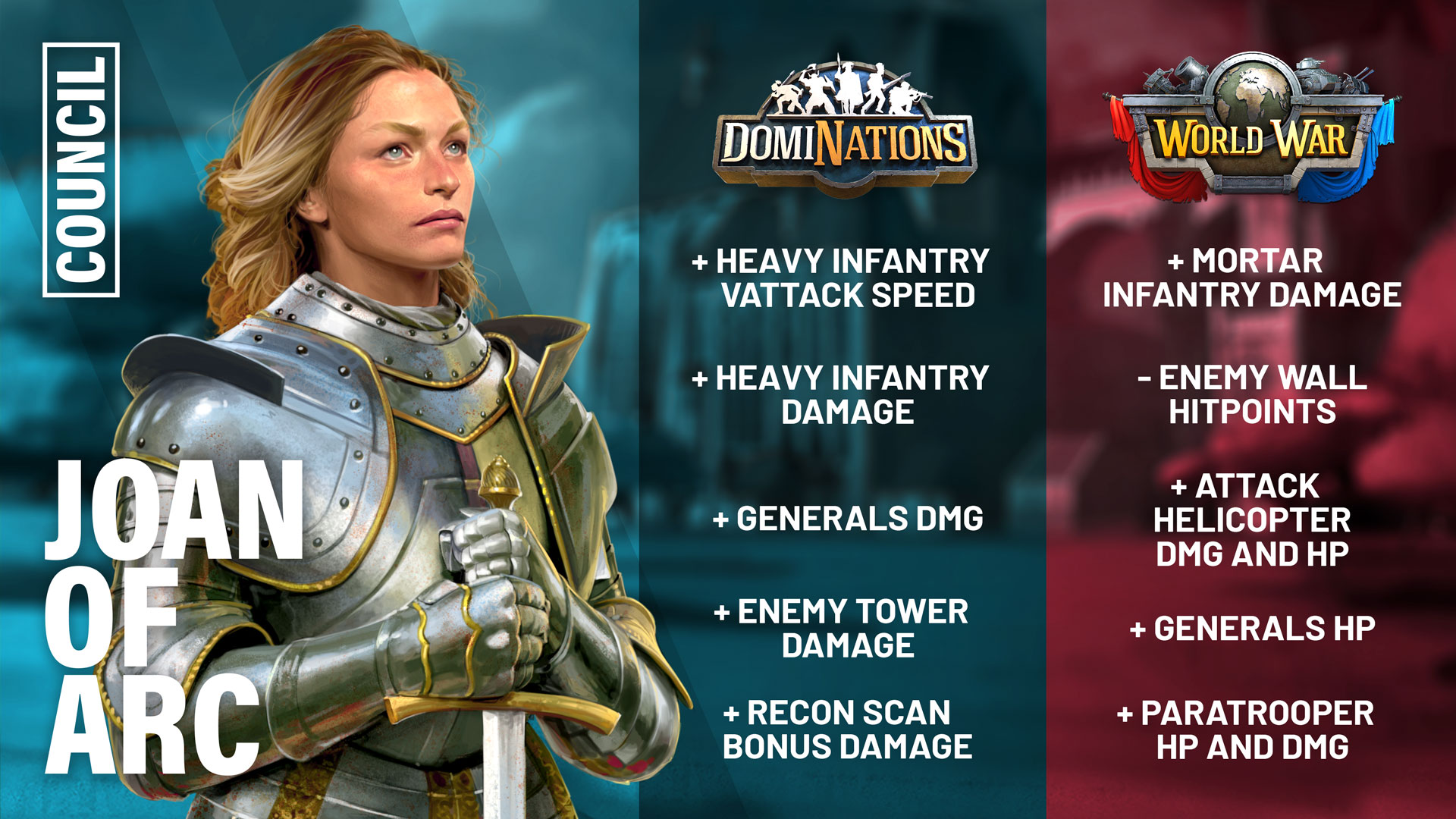 This week Joan of Arc officially joins the Council Recruitment pool!
Joan of Arc (1412-1431), also known as the Maid or Orléans, is the patron saint of France and is considered a symbol of French unity and nationalism. Born in the midst of the Hundred Years' War, Joan believed she was instructed by God to drive the English out of France and help Prince Charles regain his throne. At age 16, she made a journey to Prince Charle's court and convinced him to grant her an army to free the town of Orléans from the English. She won a miraculous victory, and her reputation spread far and wide.
After a failed attempt to take the town of Compiégne back from the Burgundians in 1430, she was taken captive and kept imprisoned for a year. In May 1431, she was forced to sign a confession denying she ever received divine guidance and was burned at the stake for witchcraft. 25 years later, Pope Callixtus III declared her a martyr, and she later became the patron saint of France.
You'll be able to collect Joan of Arc for your Council Chamber in standard Recruitments starting
5/8 at 11am EST
. We'll also feature a Joan of Arc Legendary Plus Recruitment, this will be a Step-Up that offers Legendary Plus Recruitments at each step. Legendary Plus Recruitments feature increased odds for all rarities above Uncommon, this includes the highest odds you'll find for a Legendary Councilor! Completing the steps GUARANTEE an Epic rarity Joan of Arc for both Primary and War Council Chambers, then another step that includes one Legendary Joan of Arc for each Chamber!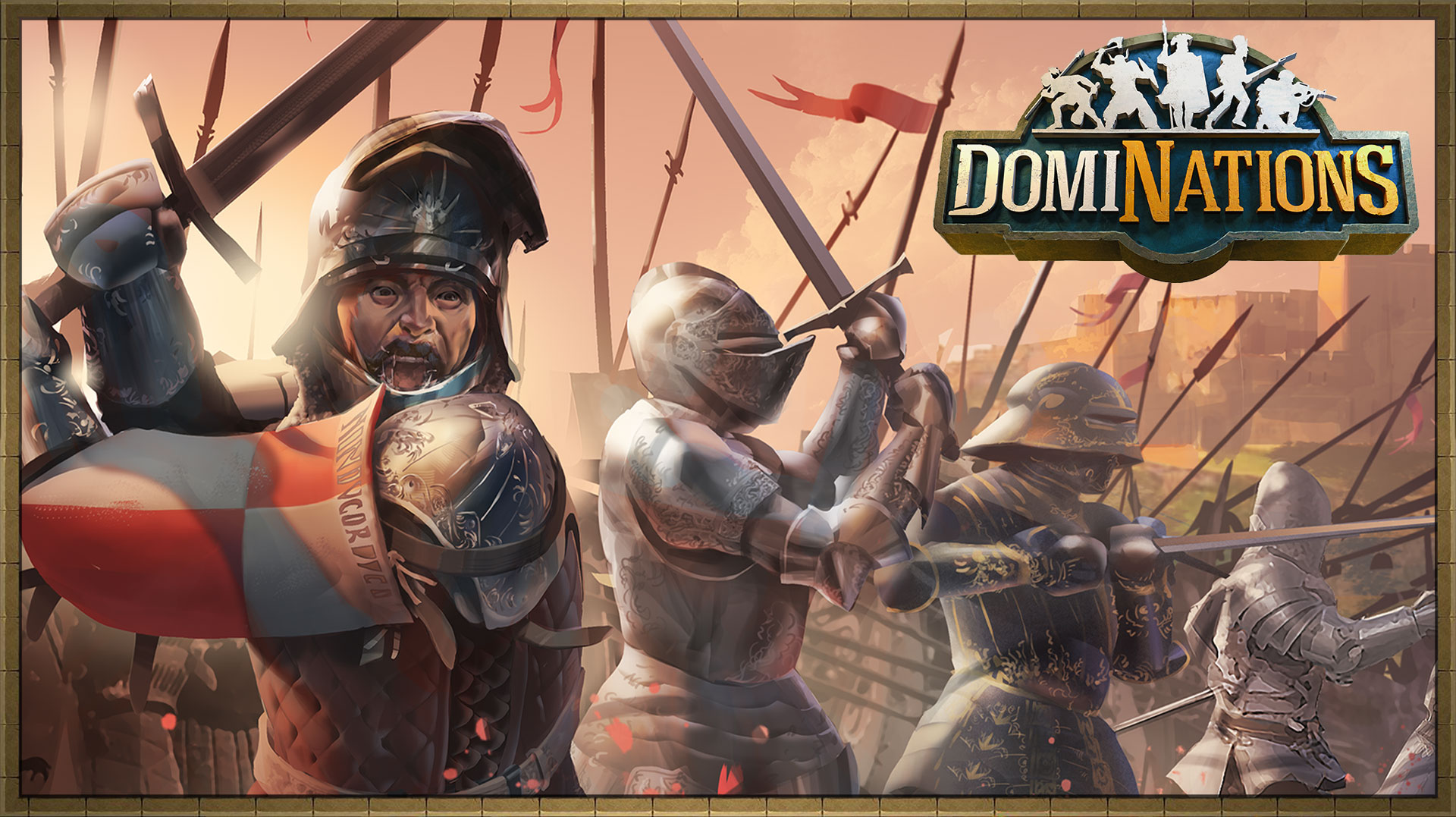 Joan of Arc Event
You can also take advantage of the discounts in the Joan of Arc Event starting today!
25% off the following building upgrades:
• Garrison
• Parliament
• Storehouse
• Decoy Trap
33% off the following troop upgrades:
• Heavy Infantry
• Mortar Infantry
• Raider
33% off the following General upgrades:
• Joan of Arc
Episodes and Events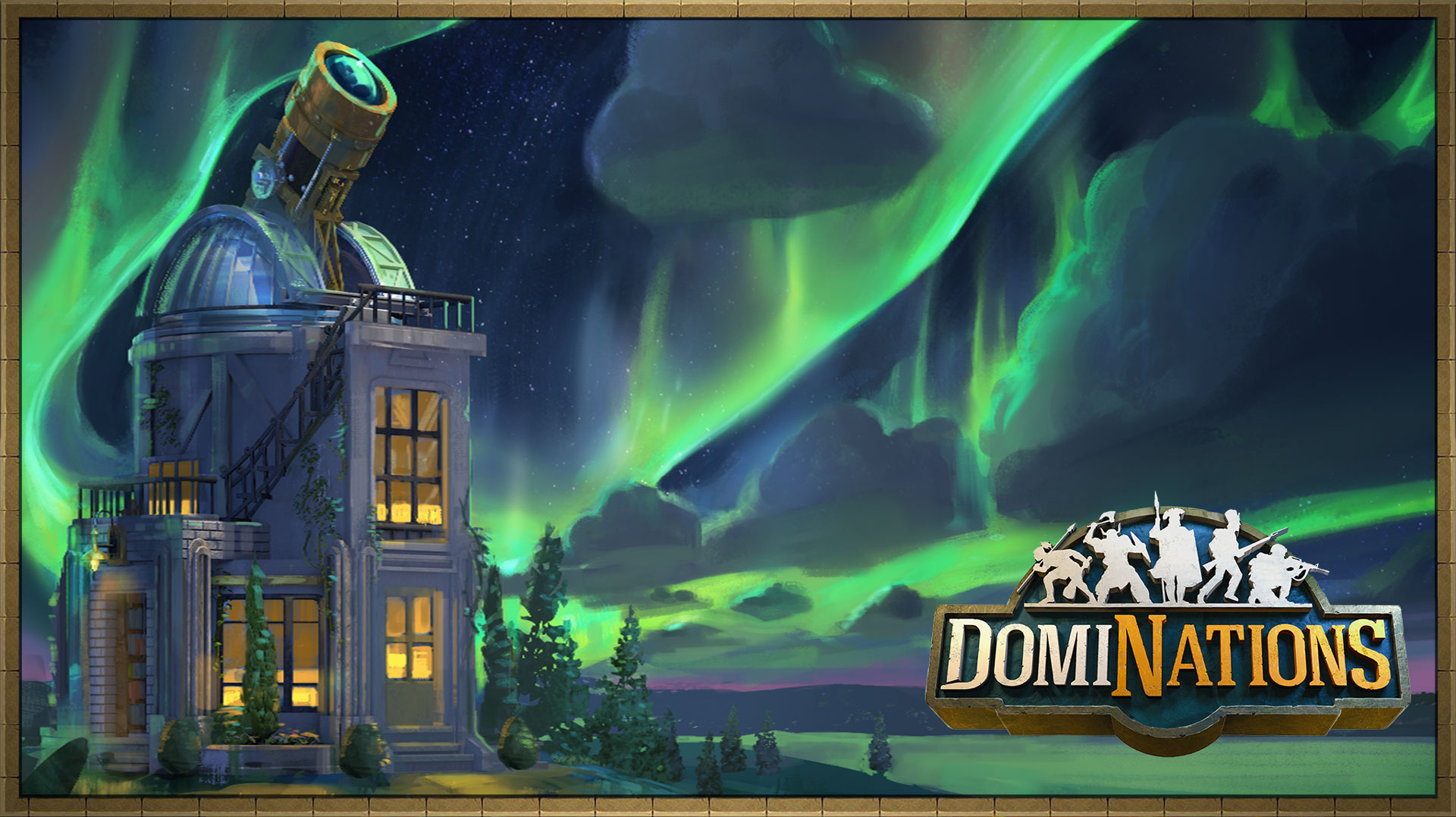 Ultimate Tactician Event
Hannibal Barca was a Carthaginian general who lived during the Punic Wars in the second and third centuries BCE. Mononymously known as Hannibal, he was born into a military family and made to swear eternal hatred for Rome, Carthage's greatest enemy. Hannibal was victorious in numerous battles during the Second Punic War, including the Battle of Trebia, the Battle of Lake Trasimene, and the Battle of Cannae. Hannibal was truly 'The Ultimate Tactician' when he utilized the double envelopment military maneuver during the Battle of Cannae by attacking both sides of the Roman formation that had been attacking Hannibal's forces directly.
Go to your University and enjoy 50% off resources on all of Hannibal Barca's University skills starting 5/9 3pm EST for a limited time!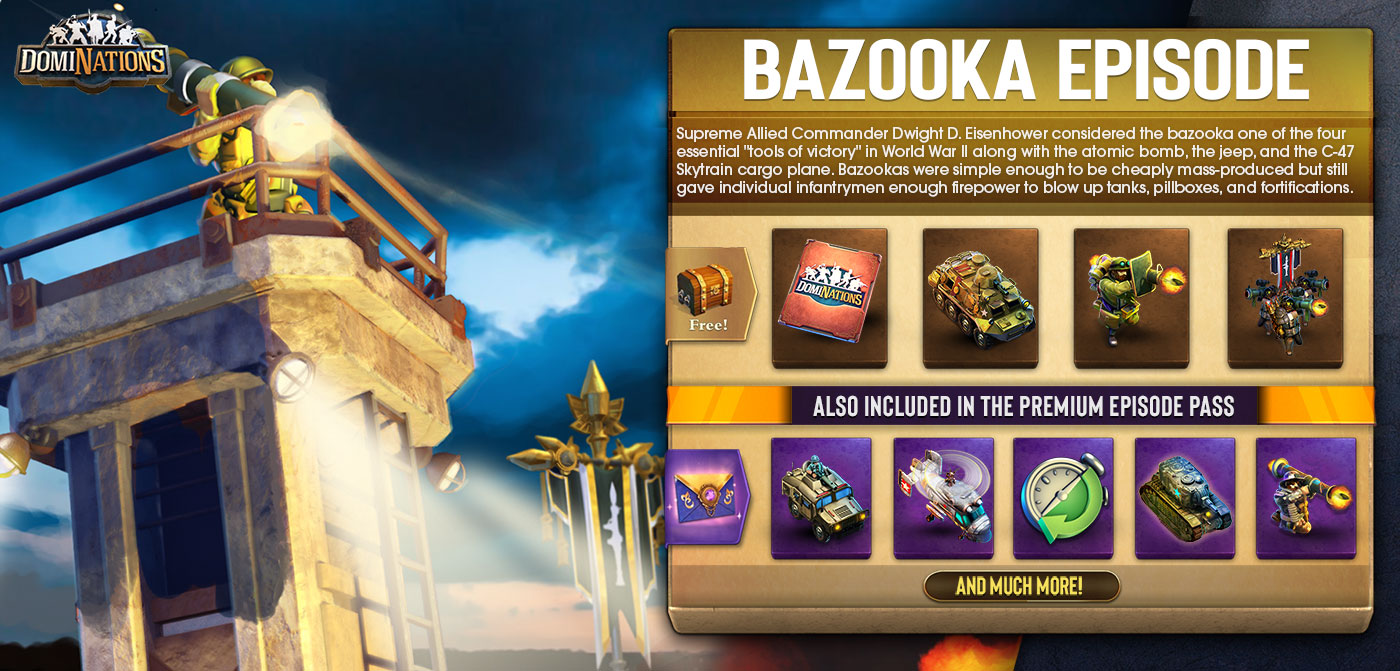 Bazooka Episode 5/12-5/17
The Free Track of the Bazooka Episode can get you APC Troop Tactics and Bazooka Recruits, which have improved stats this season! Premium Pass holders can add KV-2 Dreadnought Tank and Marine Bazooka Troop Tactics for an extra set of Season Boosted Units.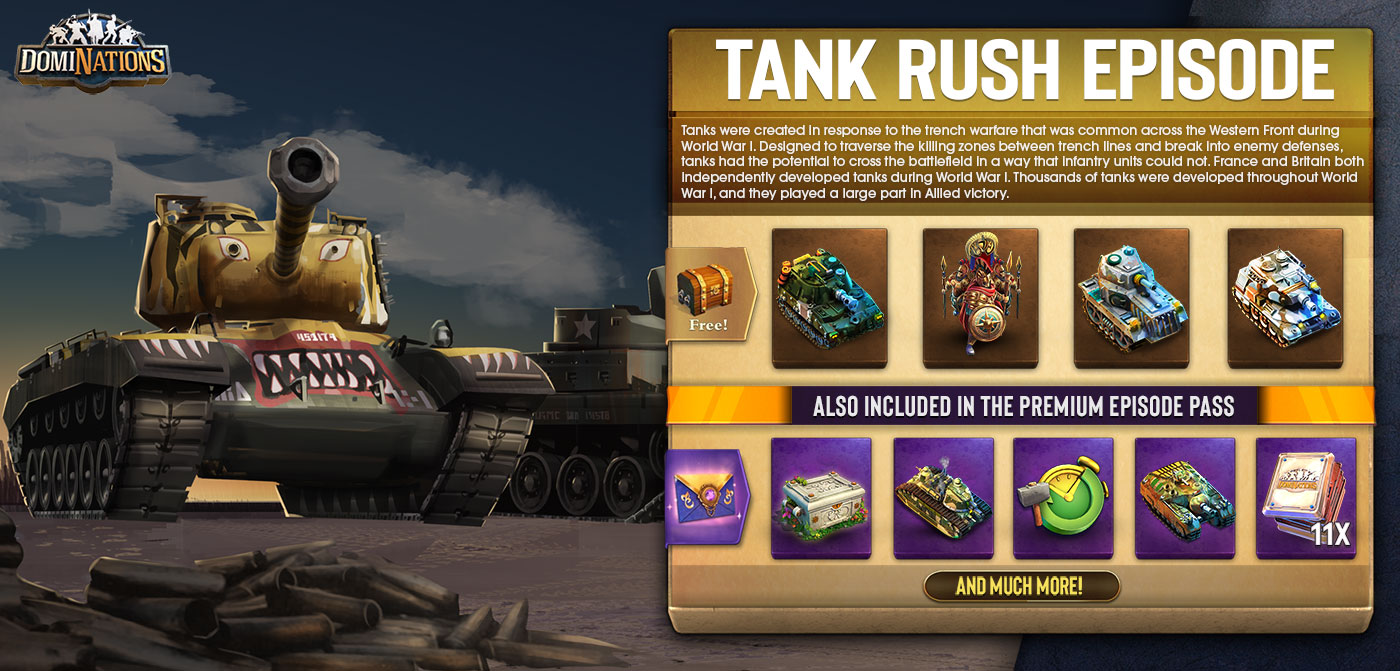 Tank Rush Episode 5/12-5/17
Load up on plenty of Tanks this week in our Tank Rush Episode. The Free Track includes a wide assortment of Tank Troop Tactics including CV33 Flamethrower, Sherman Crab Tank, and Leopard Tank. You can grab the Leonidas Troop Tactic, which is boosted this season, for free!
Premium Pass holders can obtain Legendary Recruitments, the Season 2 Chests, and the season-boosted T28 Tank Troop Tactic!
Legendary Step-Ups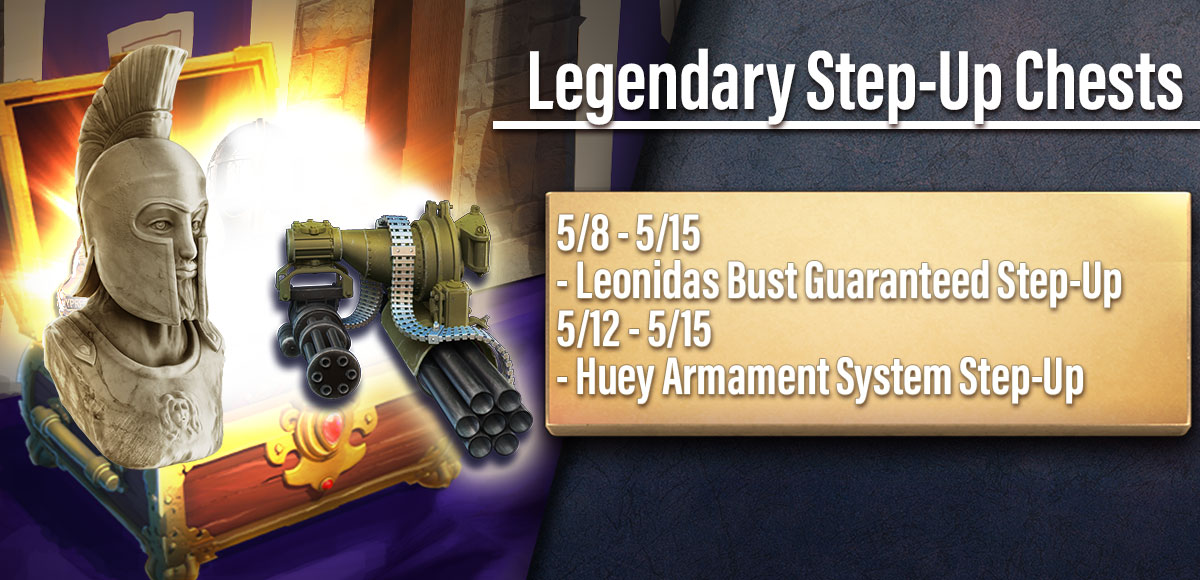 Leonidas Bust Guaranteed Step-Up 5/8 - 5/15
This step-up will give multiple chances at obtaining the Leonidas Bust Legendary Artifact. Completing each of the steps guarantees you the Legendary Artifact.
Huey Armament System Step-Up 5/12 - 5/15
The Huey Armament Chest is available in this Step-Up sale giving you multiple chances to obtain the Huey Armament System Legendary Artifact!
Committee Recruitments
This week's Committee Recruitments features Churchill's War Ministry and Nobel's Academy Committees.
Churchill's War Ministry Recruitment includes only War Chamber versions of Winston Churchill and Councilors with Samurai, Admiral, and Diplomat Duties.
Nobel's Academy Recruitment includes only Primary Chamber versions of Alfred Nobel and Councilors with Royalty, Admiral, and Scholar Duties.
Treasure Passes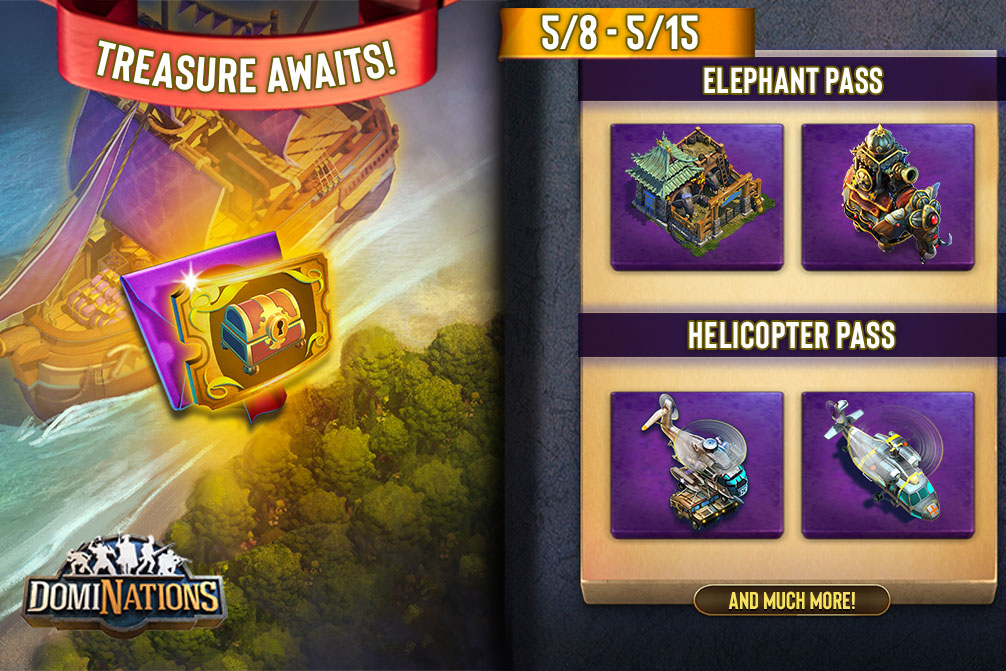 This week's feature Treasure Passes include the Elephant Pass, which gives you an immediate Elephant Stable Building, Elephant Archer, and Siege Elephant Troop Tactics. This will be followed by daily Elephant Archer Troop Tactics.
The Helicopter Pass gives you an immediate set of Troop Tactics that include the CH-53E Super Stallion, Black Hawk Medic, and Apache Helicopter Troop Tactics.
Additional Passes Include:
War Hall Artifacts Pass

Includes multiple chances to obtain War Hall Artifacts of various levels

Main Hall Artifacts Pass

Includes multiple chances to obtain Main Hall Artifacts of various levels

Generals Pass

Immediately obtain Eisenhower and General Omar Bradley Troop Tactics. You'll then receive daily General Troop Tactics including General Pershing and General Ferdinand Foch.