Joined

Jul 13, 2015
Messages

447
Awards

1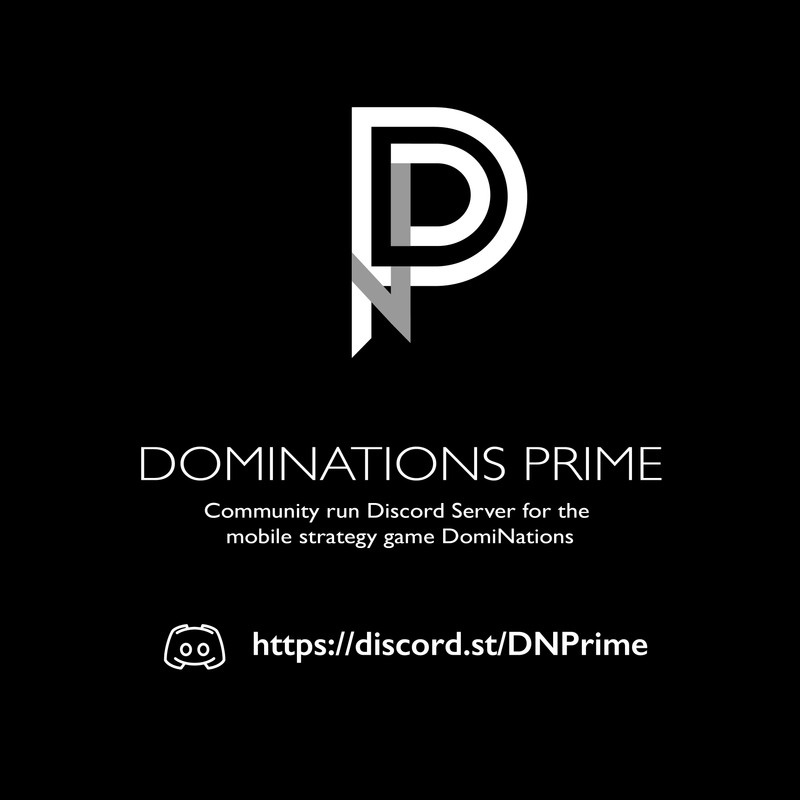 Come check out DOMINATIONS PRIME!
The original Discord server for DomiNations: https://discord.st/DNPrime
​
With over 4000+ members from all over the world, and growing, we are the largest and most active REAL TIME chat server for DomiNations.
We have lots of channels available with awesome FREE member benefits where you can:
♟ Get game tips, strategies and advice from experienced players;


Participate in games, events, contests and community wars with prizes;


Discuss current wars, connect to opponents and arrange head to head matches with other active teams;
Access replays and base designs from highly skilled players;

🛡 Showcase your alliance to the largest group of players on Discord, discover a fun new alliance to join, or reach out to traveling players to give your alliance a boost;


Share awesome museum artifacts, amazing loot hauls and hilarious domi memes;


Follow our Announcements channel to get all the latest DomiNations news delivered straight to your own Discord server! We are the first server to offer our members the most consistent centralized access to game info, updates, patch notes, sneak peeks, and more, from across all the official game platforms!
Search the DomiNations Fandom Wiki and
DomiStats.com
right from DNP! Fast, dependable and the highest precision; get the results you want, when you want them!
Visit our website at: https://dominationsprime.wordpress.com.
We have more Friday Night Fight Seasons and events coming soon; so pop on over to make sure you don't miss out!
Come join the most innovative and active Domi Discord community where you can connect with players, share strategy, stay informed and improve your game.
Don't hesitate another moment, join DomiNations Prime now (https://discord.st/DNPrime) and be a part of something bigger!
Last edited: