Joined

Apr 12, 2015
Messages

32
Come join the NWO EMPIRE, and help cleanse this world of rogue nations that cause unrest. Our alliance is open to all and the clean filter has been turned off. Be mature, be active, and have fun! Search for NWO Empire with the clean filter off and join our alliance today!
Rules are as follows:
1. The clean filter is off, therefore you have the freedom to express yourself however you like, but if you take offense easily then I wouldn't join.

2. Teens and up are welcomed to join, but please act mature!

3. No alliance hopping! We want loyal members to help make us strong.

4. Be active and donate troops. If your not going to help then you will be kicked.

5. Council members will be selected based on active participation and troop donations. Failure to be active or donate will get you kicked or demoted!

6. No one likes to see a quiet chat room, so chat it up! However, we ask that there be no tree-hugging conversation or you will just be banned.

7. We are here to dominate so please play the part and kick butt.

8. All nations and levels are welcomed! 300 medals required (subject to change in the future).

9. No whiners allowed!

10. The most important rule...Have fun! We will not dictate to you on how to play the game like some other alliances. You choose how to build your nation and what you want to upgrade.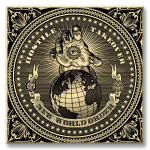 ​
Last edited: