BHG Community Manager
Staff member
Joined

May 6, 2022
Messages

611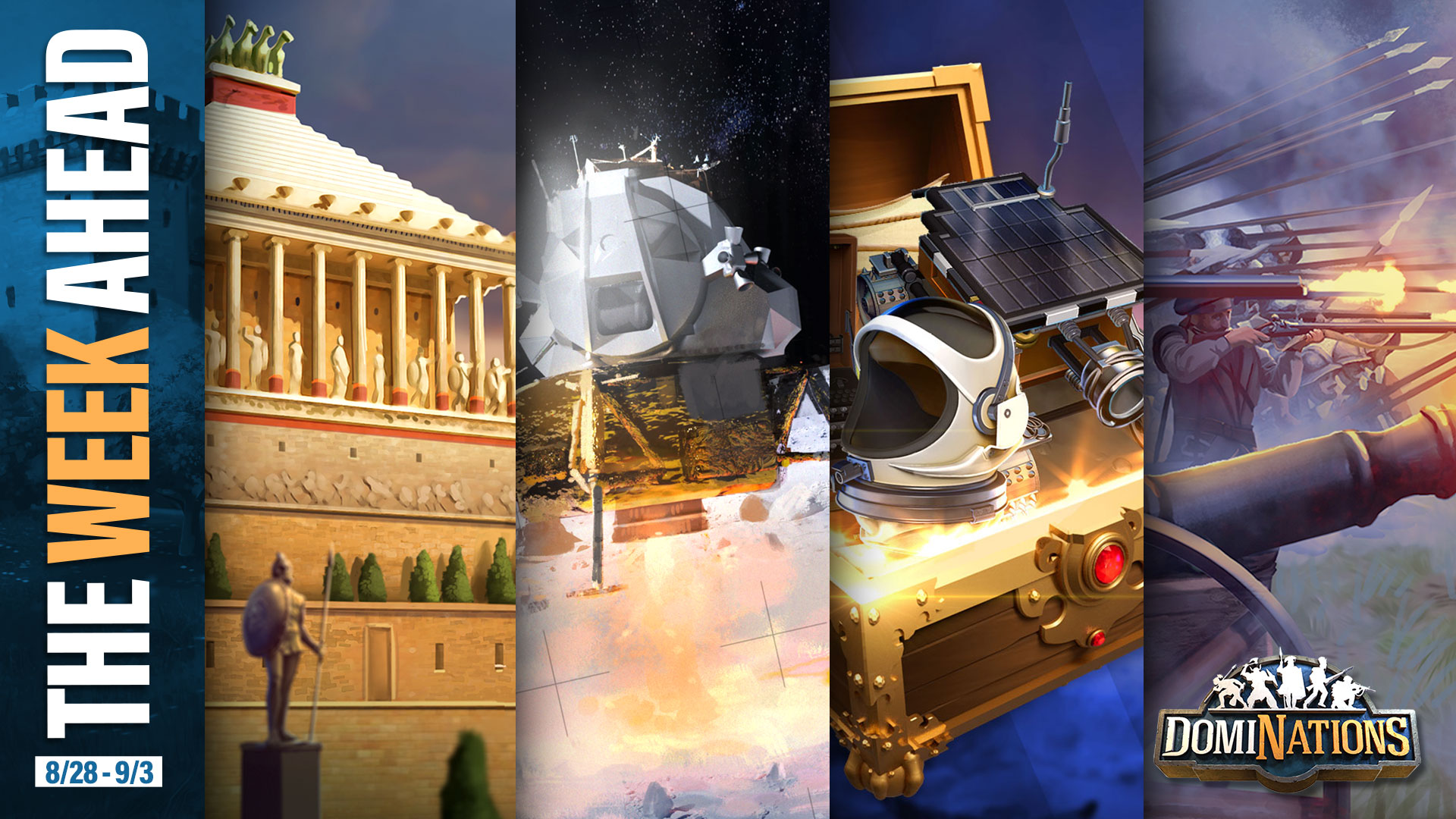 This week you can pick up the Narmer Palette in the Space Age Episode, and take advantage of discounted General Upgrades during the March of Progress Event! You'll also find that there will be increased resources thanks to the Mausoleum at Halicarnassus Event. All that and more in the Week Ahead.
Episodes 8/31 - 9/7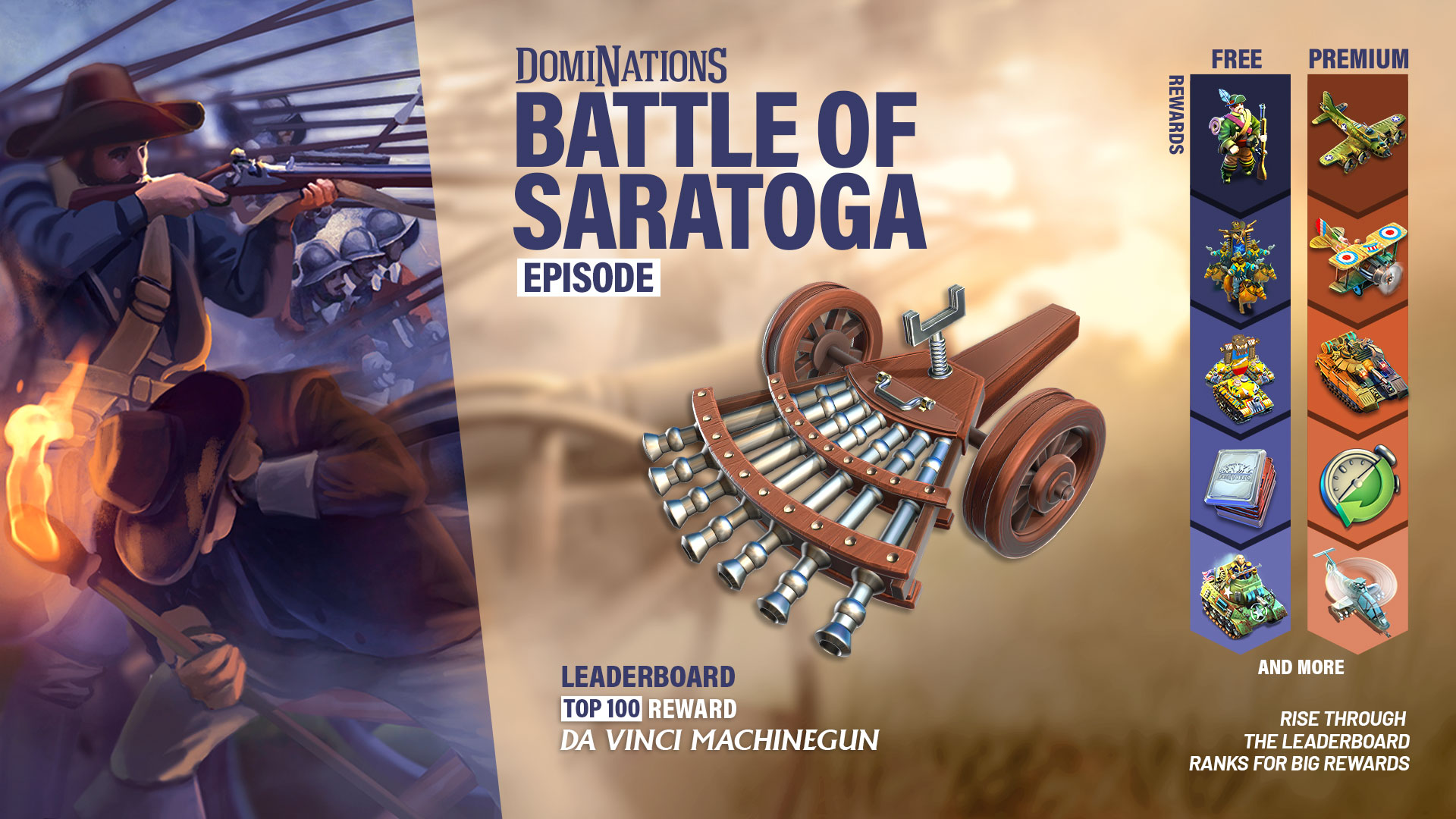 Battle of Saratoga Episode
The Battle of Saratoga Episode will stock you up on Troop Tactics for free! You can expect to pick up the Buffalo Soldier Army, M46 Patton Tank, C130 Transport, and more.
Premium Pass holders can look forward to the B-17 Bomber, T-90 Heavy Tank, and the RAH-66 Commanche Troop Tactics.
Placing within the Top 100 on the Global Leaderboard will get you the Da Vinci Machinegun Legendary Artifact!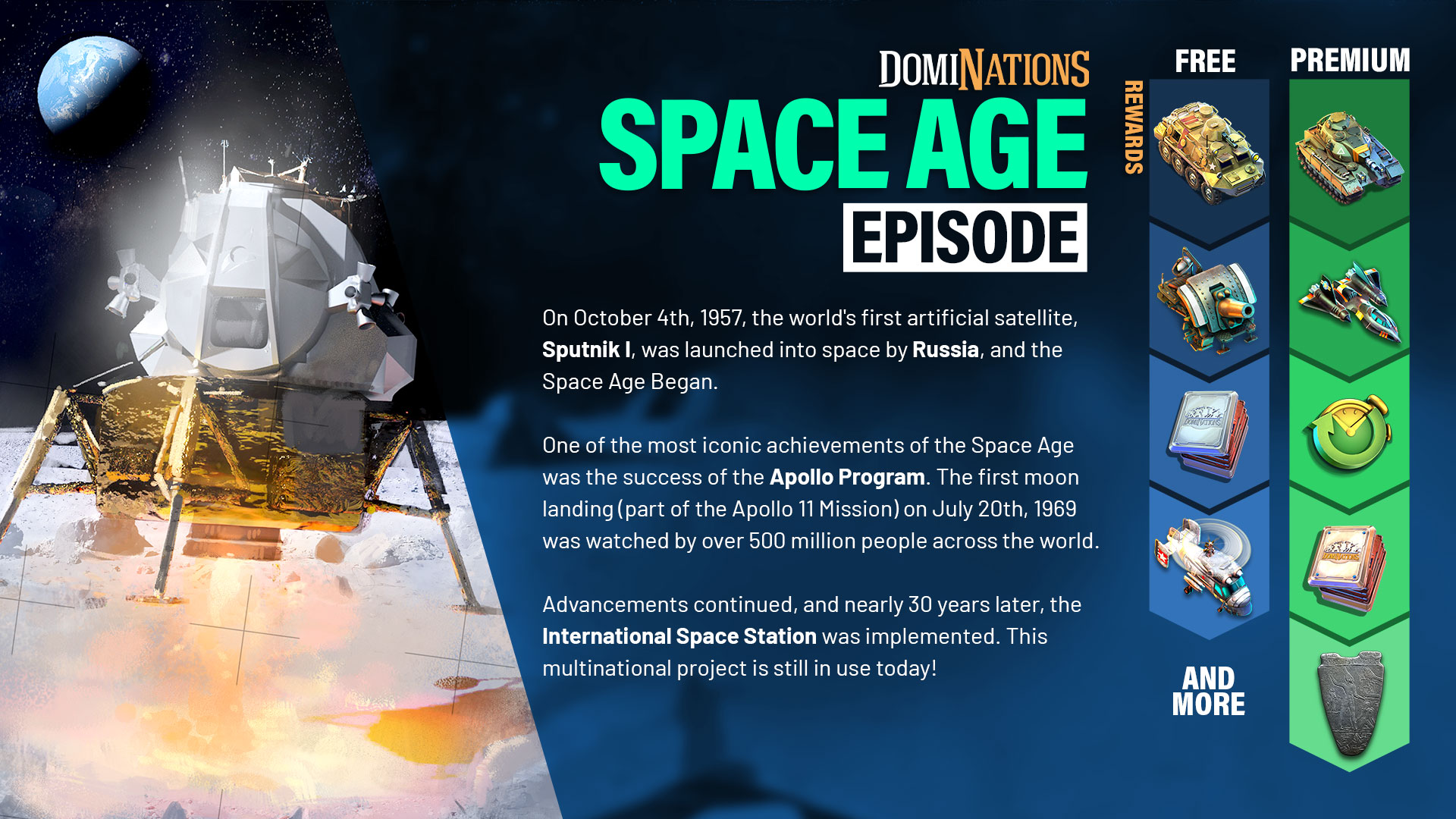 Space Age Episode
For the Space Age Episode you'll be picking up Troop Tactics like Big Bertha, AT-4 Bazooka, Ka-25 Helicopter, and more on the Free tier.
Picking up the Premium Pass will give you even more rewards with the Heavy Tank Mk6, Kamov Ka-50 Army, and Recon Plane Troop Tactics. Finishing the Premium Pass will reward you with the
Narmer Palette
Legendary Artifact!
Events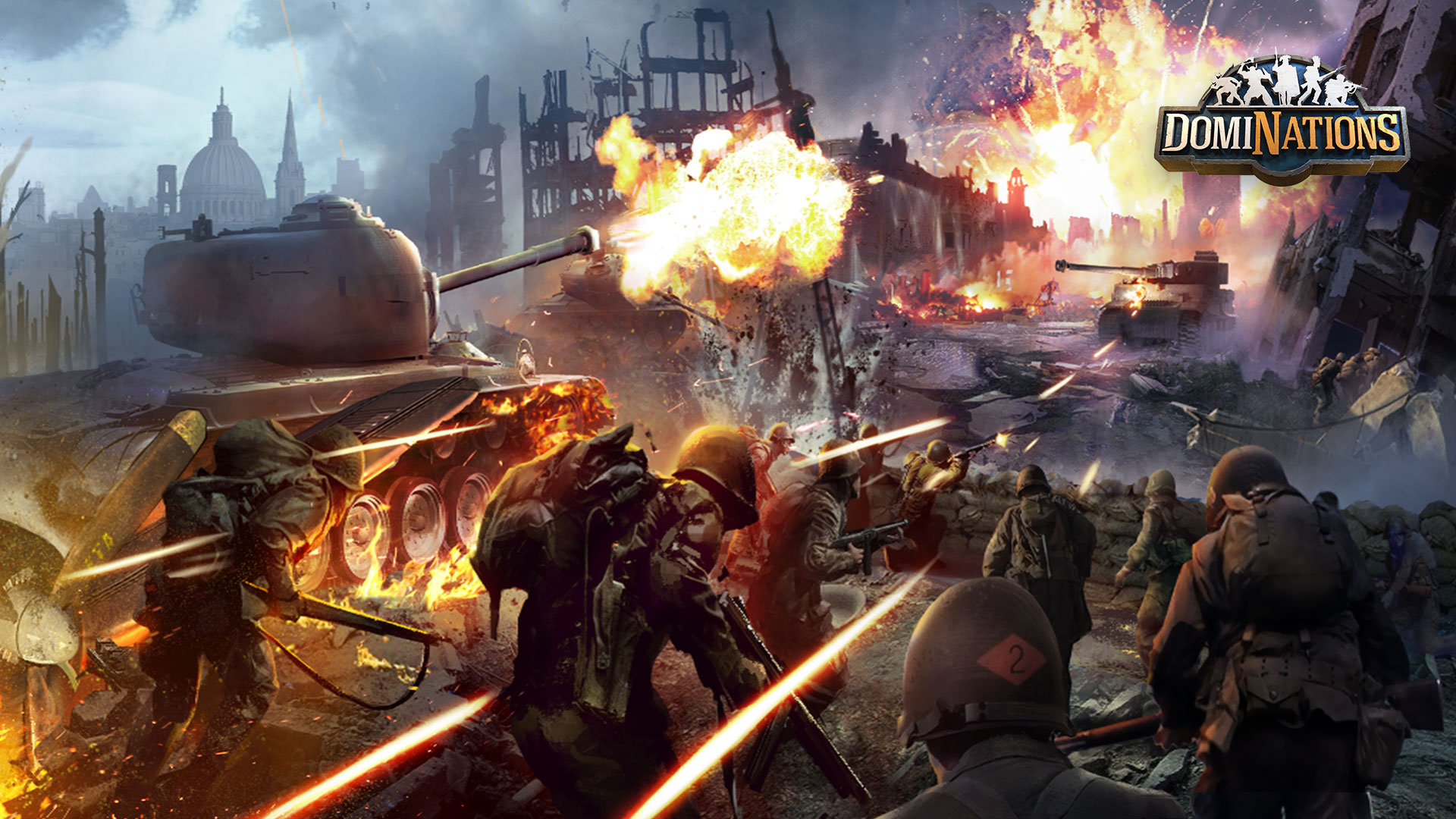 March of Progress Event 8/27 - 9/3
This week our March of Progress Event!
Enjoy these discounts for a limited time!
33% off the following General upgrades:
• Cleopatra
• Napoleon
• Zhukov
• Sun Tzu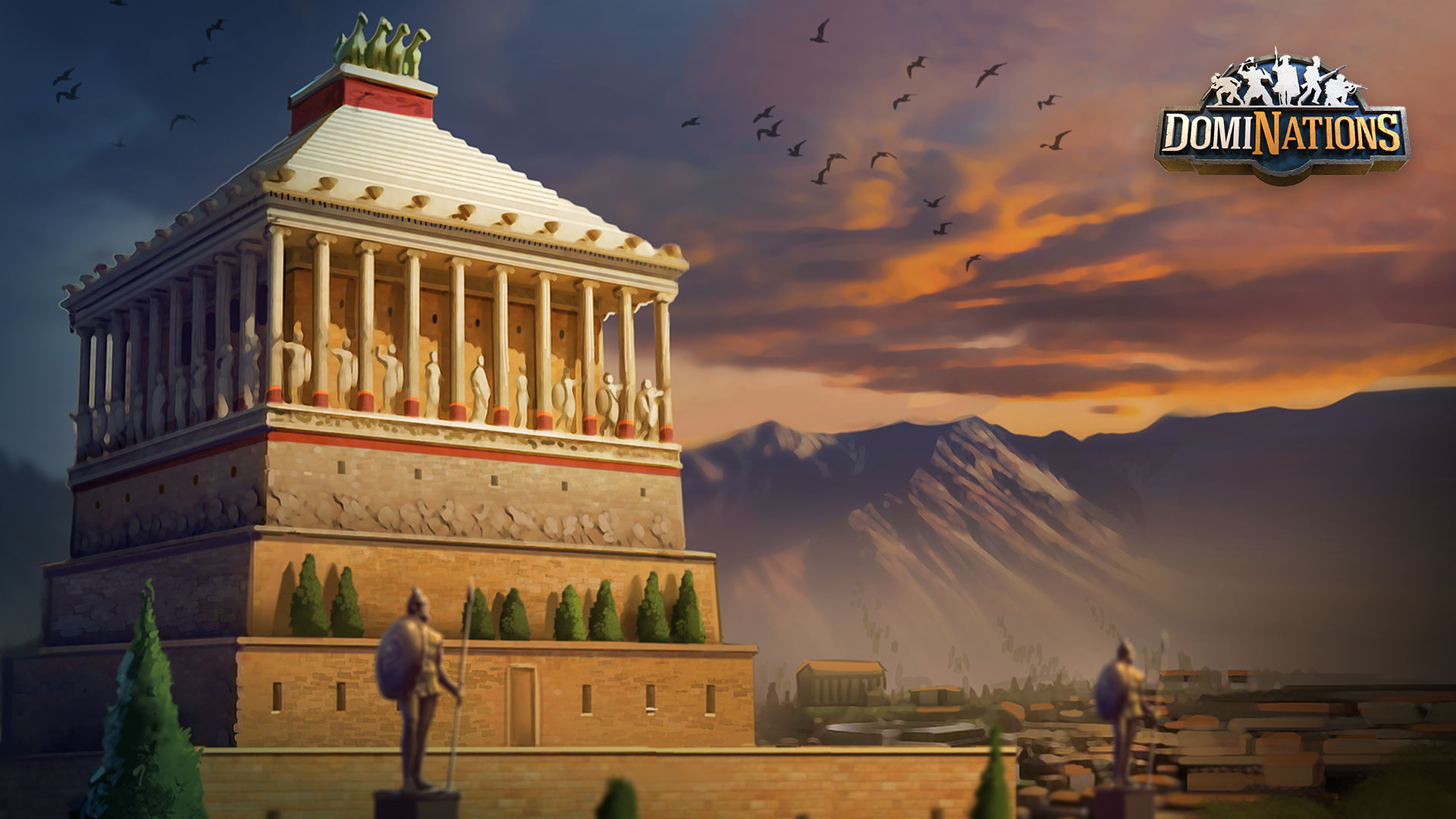 Mausoleum at Halicarnassus Event 8/27 - 9/10
Quickly build and expand your city during the Mausoleum at Halicarnassus event! The fifth of our Seven Wonders resource boost events that will continue throughout Summer for the Ages!
By the fourth century BCE, the most distant satraps of the Persian Empire ruled semi-autonomous kingdoms. One such state was Caria in what is now southwestern Turkey. Having moved his capital from the inland town of Mylasa to the venerable coastal city of Halicarnassus, King Mausolus of Caria established control over the surrounding region. He was determined to use the wealth of his prosperous new territories to leave a lasting legacy behind him.
Thus, the king commissioned a magnificent marble tomb. Its foundation was a solid stone block. Above this was a colonnade whose four sides were each adorned with statues created by a famous sculptor. At the top was a pyramidal roof crowned with a four-horse stone chariot, presumably ridden by Mausolos himself.
The Carian king died in 353 BCE with the tomb still unfinished. It was completed by his successor, sister, and wife Artemisia a few years later. Like the Pharos, the Mausoleum was so impressive that its name became the general word for any grand funerary building. The structure survived the Middle Ages but was likely in a state of disrepair when the Knights of St. John plundered it for materials in 1494 and 1522. Fortunately, they did save a few statues, some of which are now on display in the British Museum.
For the duration of the event, Farms, Caravans, and Oil Wells will produce:
• 60% More Food!
• 60% More Gold!
• 60% More Oil!
Labor Day
This upcoming Labor Day Weekend you'll find Marco giving 4x Legendary Tokens from 9/1 to 9/4! A Flash Sale will go live from 9/2 12am EST to 9/3 12am EST with sales rotating every four hours. You can stock up on Troop Tactics and Speed Ups during this Flash Sale!
Legendary Token Step-Up 8/28 - 9/10
Even more Legendary Tokens will be available for you to purchase to get ever closer to that upcoming Legendary Artifact you may have had your eye on in Marco's Wares! Or even to stock up to save for a future offering from Marco.
Legendary Step-Ups 8/28 - 9/4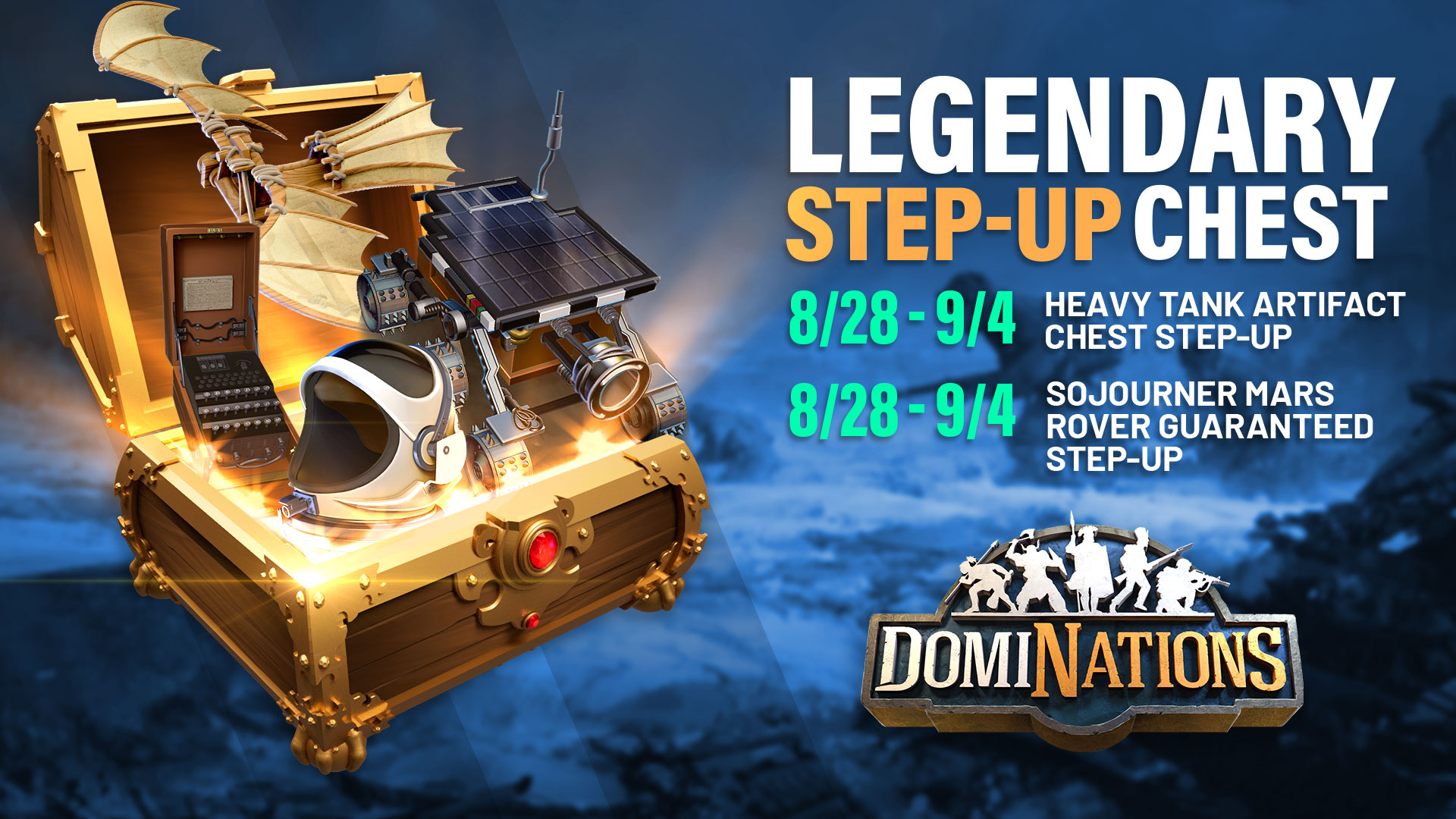 Heavy Tank Artifact Chest Step-Up
This Step-Up sale gives various Legendary Artifact opportunities with the Heavy Tank Artifact Chest. You can potentially find Enigma Machine, Da Vinci's Flying Machine, Gemini 8 Helmet, Arm Reliquary of Charlemagne, and even more within these chests!
Sojourner Mars Rover Guaranteed Step-Up
This Step-Up sale gives you multiple chances to acquire the Sojourner Mars Rover Legendary Artifact. Completing each step in this sale gets you the Legendary Artifact guaranteed!