BHG Community Manager
Staff member
Joined

May 6, 2022
Messages

609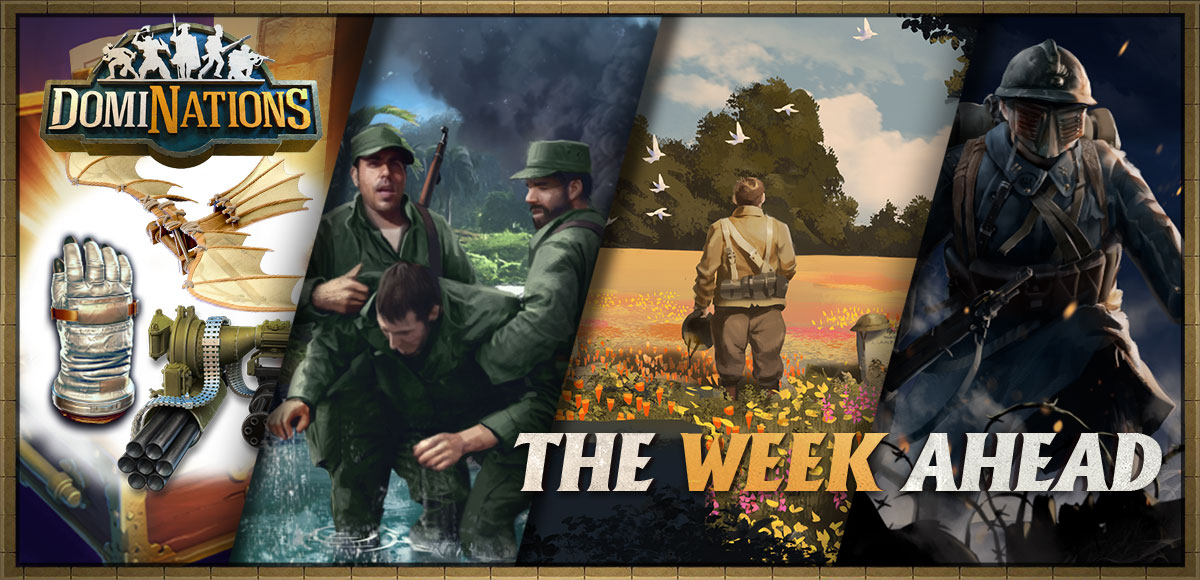 Greetings Leaders,
The final week of Season 2: Tomorrow's Promise is here alongside the final week of the 8th Anniversary celebration.
The Anniversary will wrap up with our End of Anniversary Sale that will get you additional Crowns, two Legendary Recruitments, the RAH-66 Comanche and F-15 STOL Troop Tactics. This will also be the final week to take advantage of the Season 2 Chest Sale, and your last chance for the Season 2 Special Sale if you haven't already done so.
For the rest of the week, we'll be featuring a Memorial Day Episode and the Bay of Pigs Event. The next Week Ahead will feature information on Season 3!
Episodes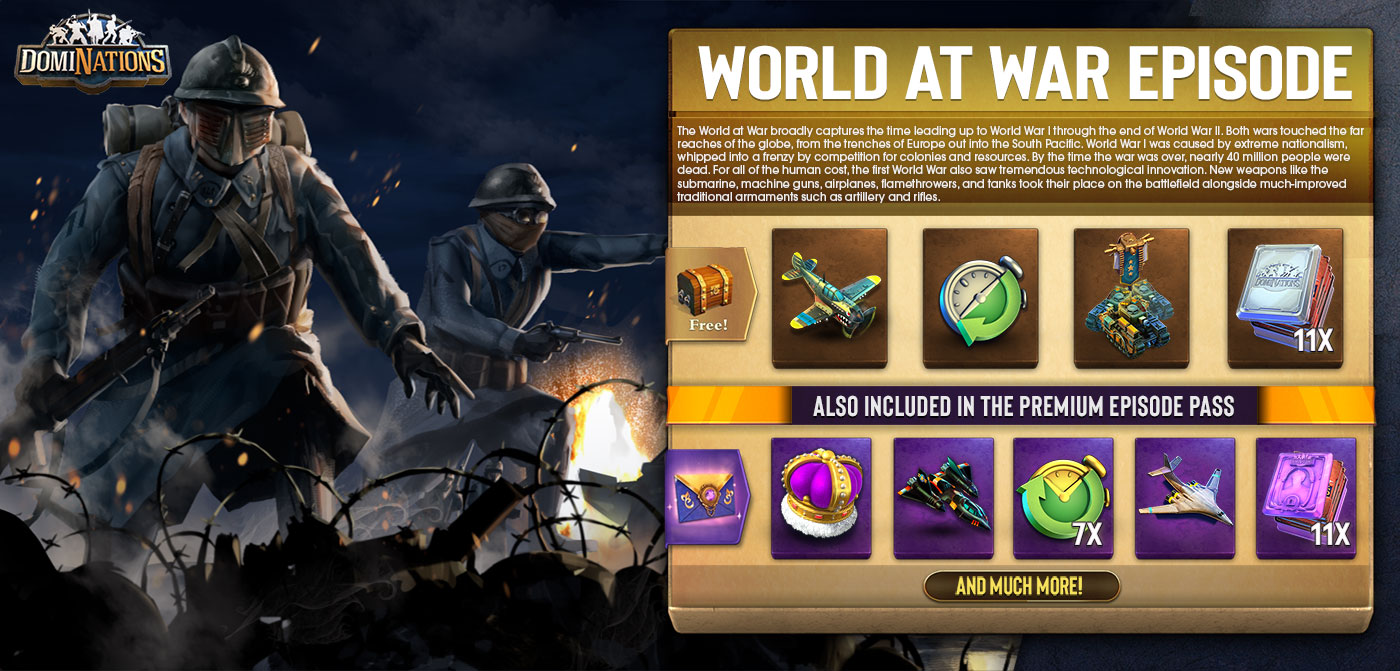 World at War 5/26 - 5/31
The World at War Episode features the P-40 Warhawk, AVRE Tank Troop Tactics, and you can even acquire an
11x Premium Recruitment
and more all on the Free Track!
Premium Pass holders can get up to 22x Legendary Recruitments and 11x Legendary Plus Recruitments, you can also grab plenty of 5-day Speed Ups!
Memorial Day Weekend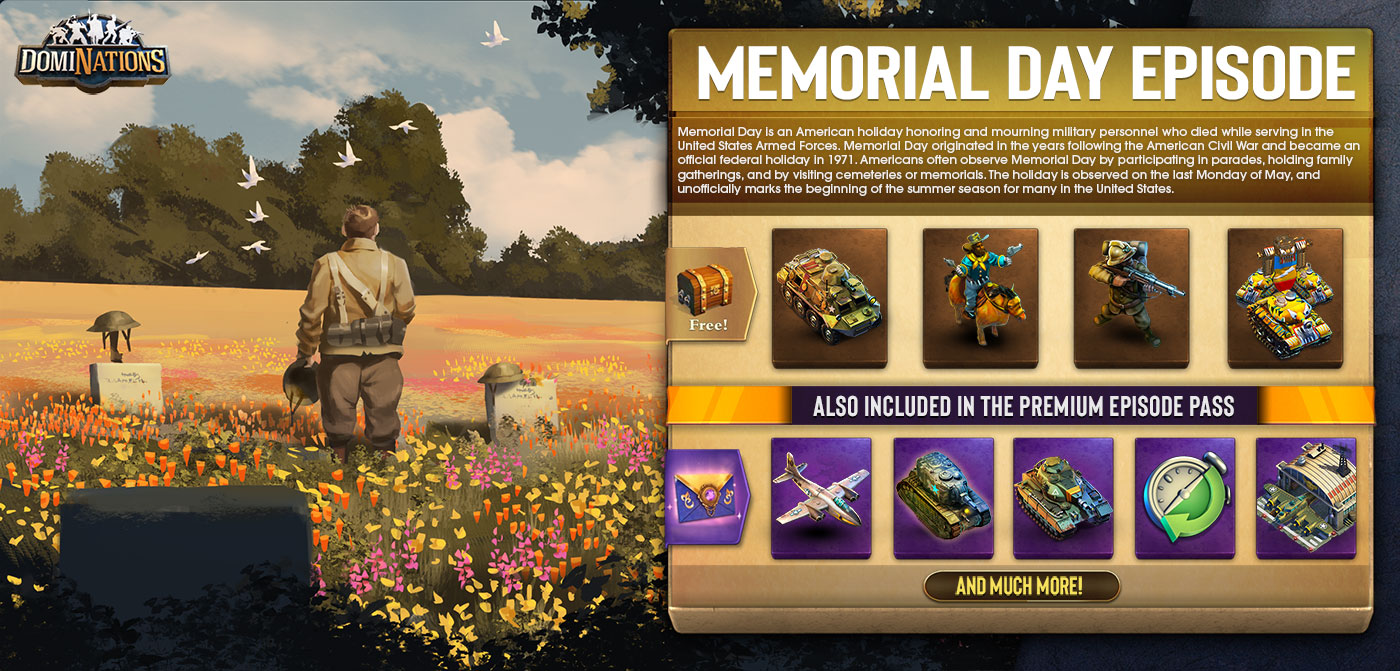 Memorial Day Episode 5/26 - 5/31
The Memorial Day Episode will feature the Season boosted APC, Buffalo Soldier Army, and the M46 Patton Tank Troop Tactics. Premium Pass holders can acquire the B-17 Hangar alongside the Season boosted KV-2 Dreadnought Troop Tactic.
This upcoming weekend will also feature a flash sale starting 5/27 12am EST and rotating the sale every four hours until 12am EST 5/29. You can expect the deals to include Troop Tactics and Speed Ups.
Events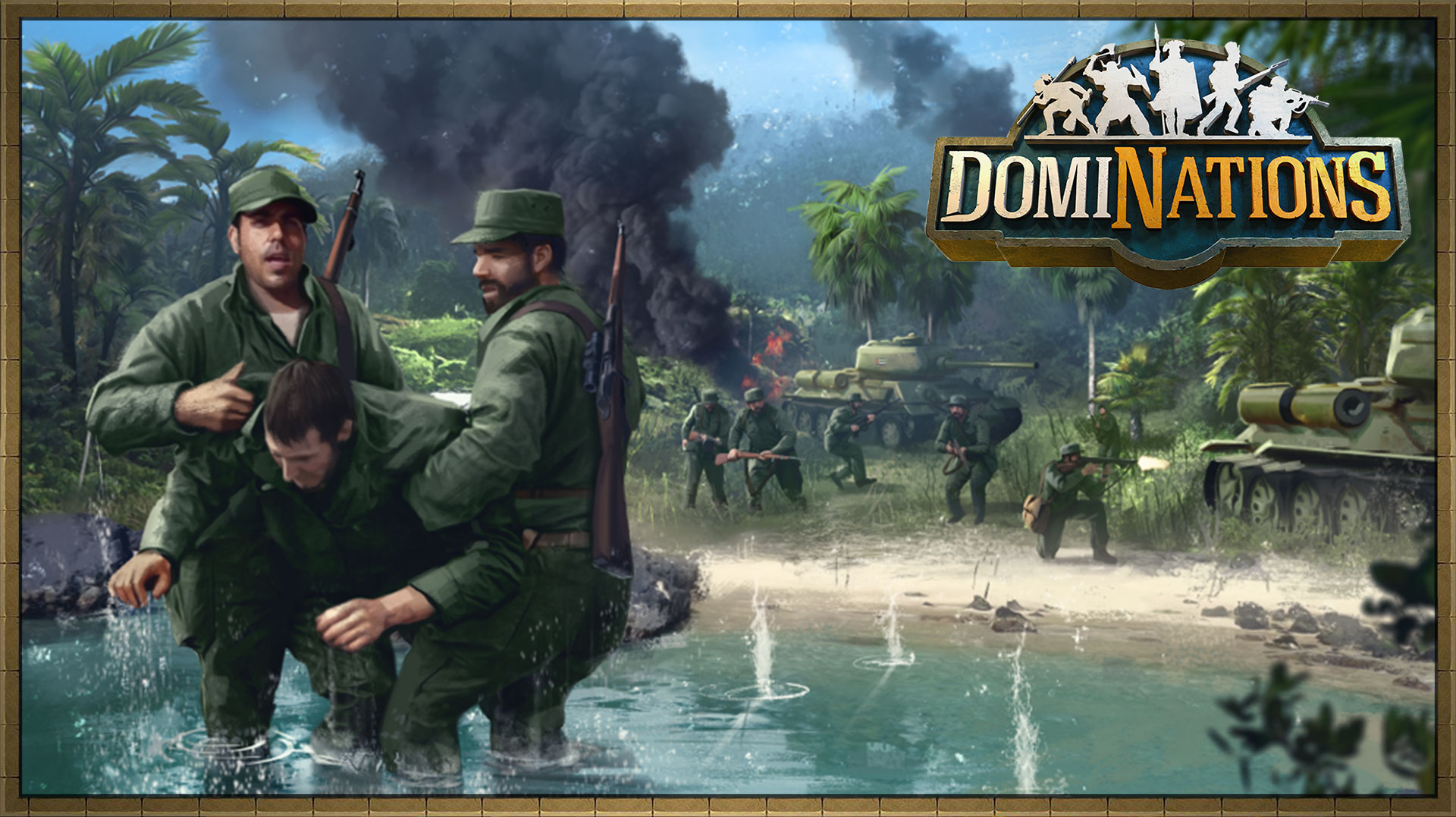 Bay of Pigs Event 5/21 - 5/28
This week is our Bay of Pigs Event!
While many Cubans welcomed Fidel Castro overthrowing the prior president Fulgencio Batista in 1959, the American government saw the new Communist leader as a threat to their previously unrestricted sugar operations. On April 17th, 1961, the CIA launched an invasion on the Bay of Pigs, a southern shore of Cuba, in the hopes of pushing Castro out. The invasion was unsuccessful, largely due to failed airstrikes two days prior and the quick mobilization of Castro's own militia, and ended with 114 killed and over 1,000 taken prisoner. The prisoners remained captive for 20 months until Robert F. Kennedy brokered a deal for their return in exchange for $53 million worth of medicine and food.
Enjoy these discounts for a limited time!
25% off the following building upgrades:
• Ambush Trap
• Tower
• Vault
• Castle
33% off the following troop upgrades:
• Bazooka
• Tactical Helicopter
• Attack Helicopter
• APC
Committee Recruitments 5/26 - 5/29
This weekend's Committee Packs focuses on George Washington and Boudica.
Washington's Revolution Recruitment includes only Primary Chamber versions of George Washington and Councilors with Diplomat and Revolutionary Duties of the same Chamber.
Boudica's Uprising Recruitment includes only War Chamber versions of Boudica and Councilors with Revolutionary and Scholar Duties of the same Chamber.
Legendary Step-Ups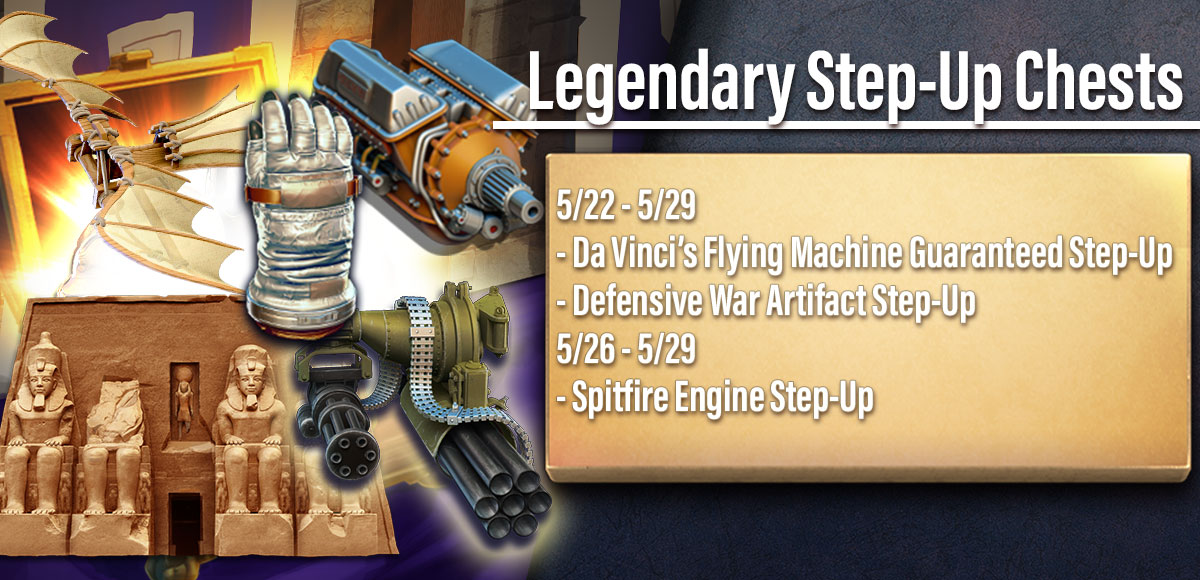 Da Vinci's Flying Machine Guaranteed Step-Up 5/22 - 5/29
This Legendary Step-Up features multiple chances at the Da Vinci's Flying Machine Legendary Artifact. Completing all steps will Guarantee you the Legendary Artifact!
War Defensive Tower Artifact Chest Step-Up 5/22 - 5/29
This step-up sale features the Defensive War Artifact Chest. These chests will give you multiple chances at Legendary Artifacts such as the Huey Armament System, Gemini 8 Gloves, Ramesses II's Abu Simbel, and more!
Spitfire Engine Step-Up 5/26 - 5/29
A Step-Up sale that features multiple chances at the Spitfire Engine Legendary Artifact. The final step features a Spitfire Engine Chest with double the odds for the Legendary Artifact.
---
Tomorrow's Promise Wrap-Up
This season brought on massive waves of troops from APCs, and gave strength to Leonidas and Spartan Troop Tactics! We introduced some changes to units and buildings once again to shake things up this month.
In the final week, we want to hear from you!
What were some of your favorite Season Boosted units to try out?
Did you utilize the increased spawn waves of APCs?
Let us know your thoughts on 'Tomorrow's Promise' and we'll see you next week for additional updates!
Last edited: