BHG Community Manager
Staff member
Joined

May 6, 2022
Messages

610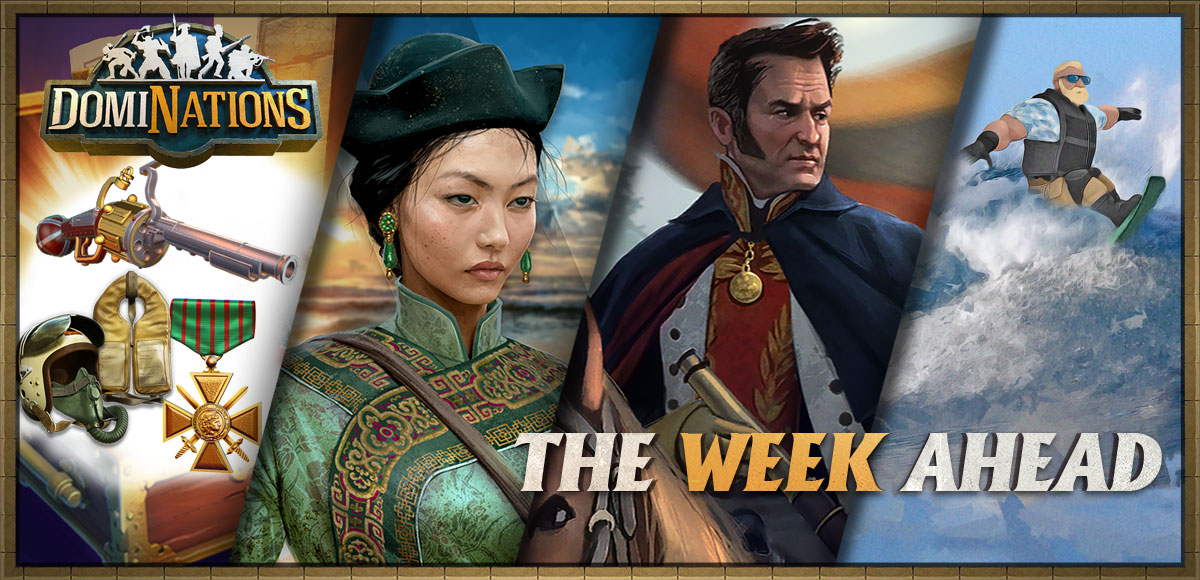 Greetings Leaders,
This week we're kicking off Season 4: Flourishing Frontlines! It's also the first week of Summer for the Ages, so you'll be able to Rush through some early Ages to quickly get access to improved Troops and Defensive Buildings. Finally, Ching Shih has arrived! There is plenty to cover in the Week Ahead!
Ching Shih Arrives
This week you can look forward to a new Councilor that can take a seat in your Council Chamber!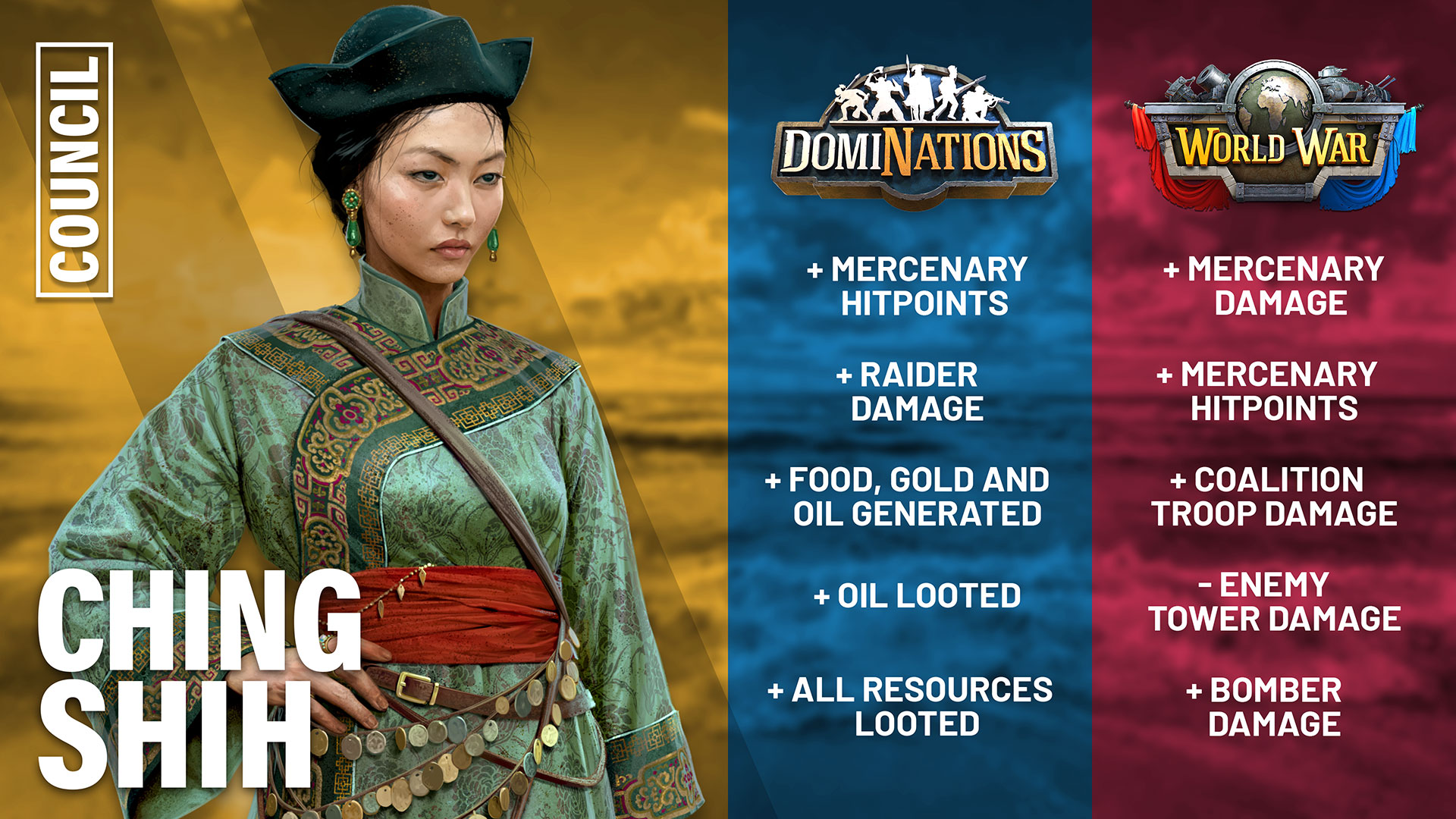 Ching Shih will be available in the Legendary Plus Ching Shih Step-Up sale starting 7/3 and will last until 7/31. Like the previous two Councilors, completing the first two steps in this sale will Guarantee you an Epic Rarity Ching Shih one for your Primary Chamber and one for your War Chamber. Complete the entire Step-Up sale for a Guaranteed Legendary version of Ching Shih, one for each chamber!
Episodes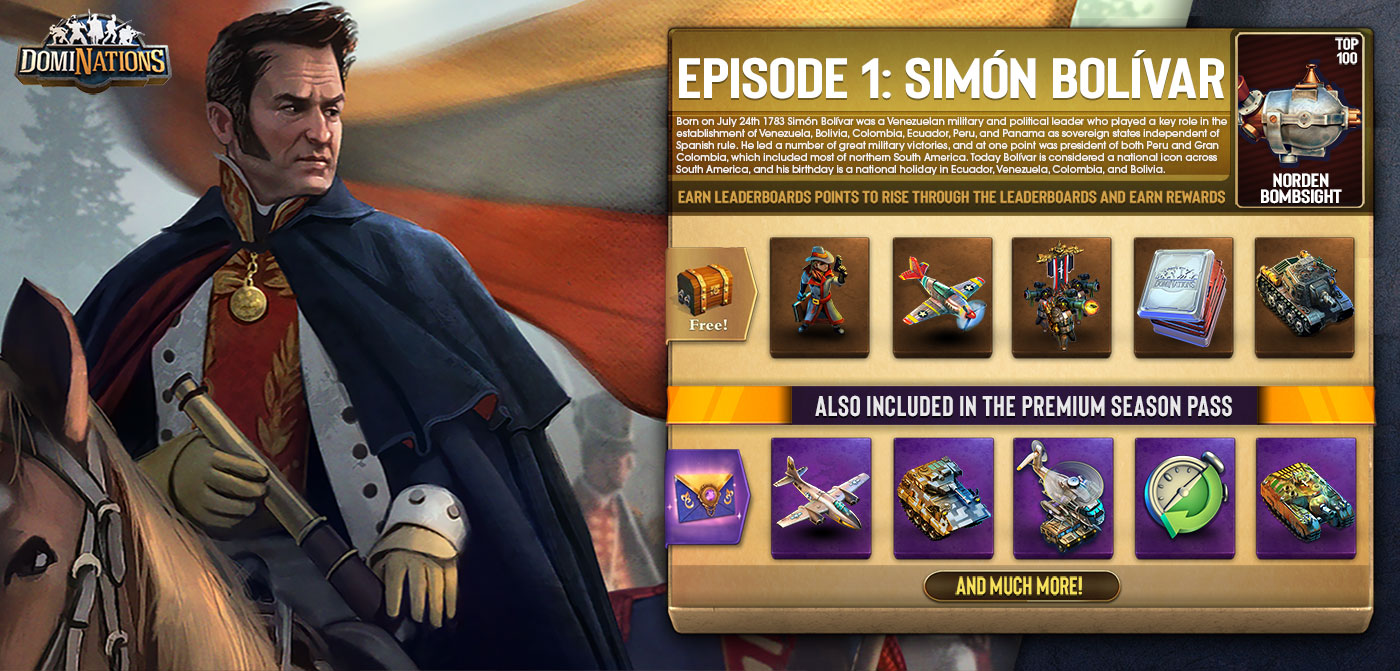 Episode 1: Simón Bolívar 7/6 - 7/13
This week the Simón Bolívar Episode will get you P-51 Redtail, AT-4 Bazooka Troop Tactics, a Premium Recruitment, and more on our Free Track.
Premium Pass holders can look forward to acquiring B-45 Tornado, Super Stallion, T28 Tank Troop Tactics, and more!
This Episode also includes the return of the Global Leaderboard Challenge. You'll have a chance to obtain the Norden Bombsight Legendary Artifact if you can place within the Top 100!
Events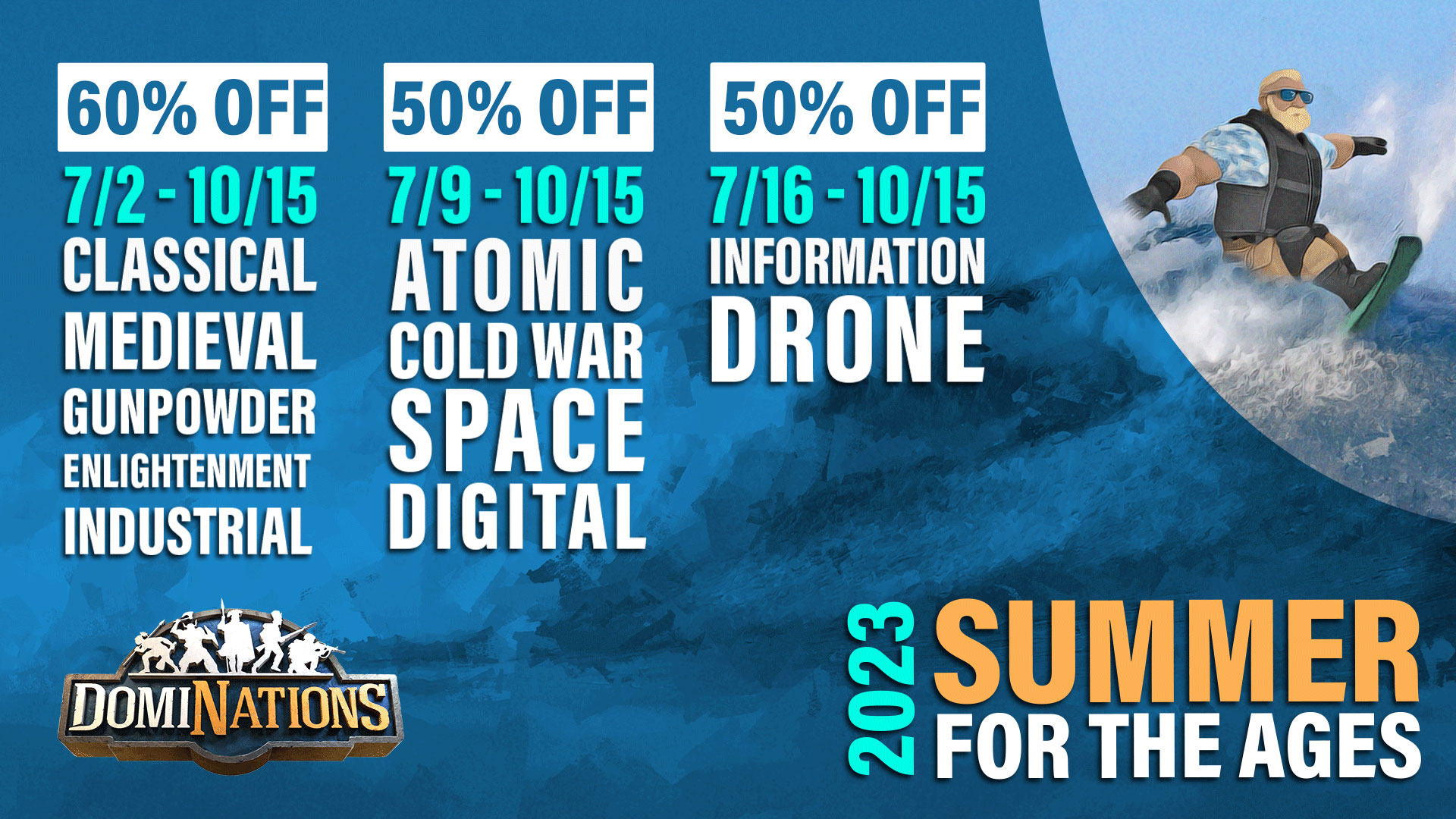 Summer for the Ages - Age Rush Begins
The first wave of the Age Rush begins this week! Starting 7/2 there will be a 60% Discount on resources to Classical, Medieval, Gunpowder, Enlightenment, Industrial, and Global Age Upgrades. This includes Town Center upgrades which will be instant!
Season 4 - Flourishing Frontlines
Flourishing Frontlines Bonuses begin on 7/2 and are currently slated to run until 9/17. We'll be monitoring these bonuses throughout the extended Season! For more information on this season check out our Forum Post
Here
.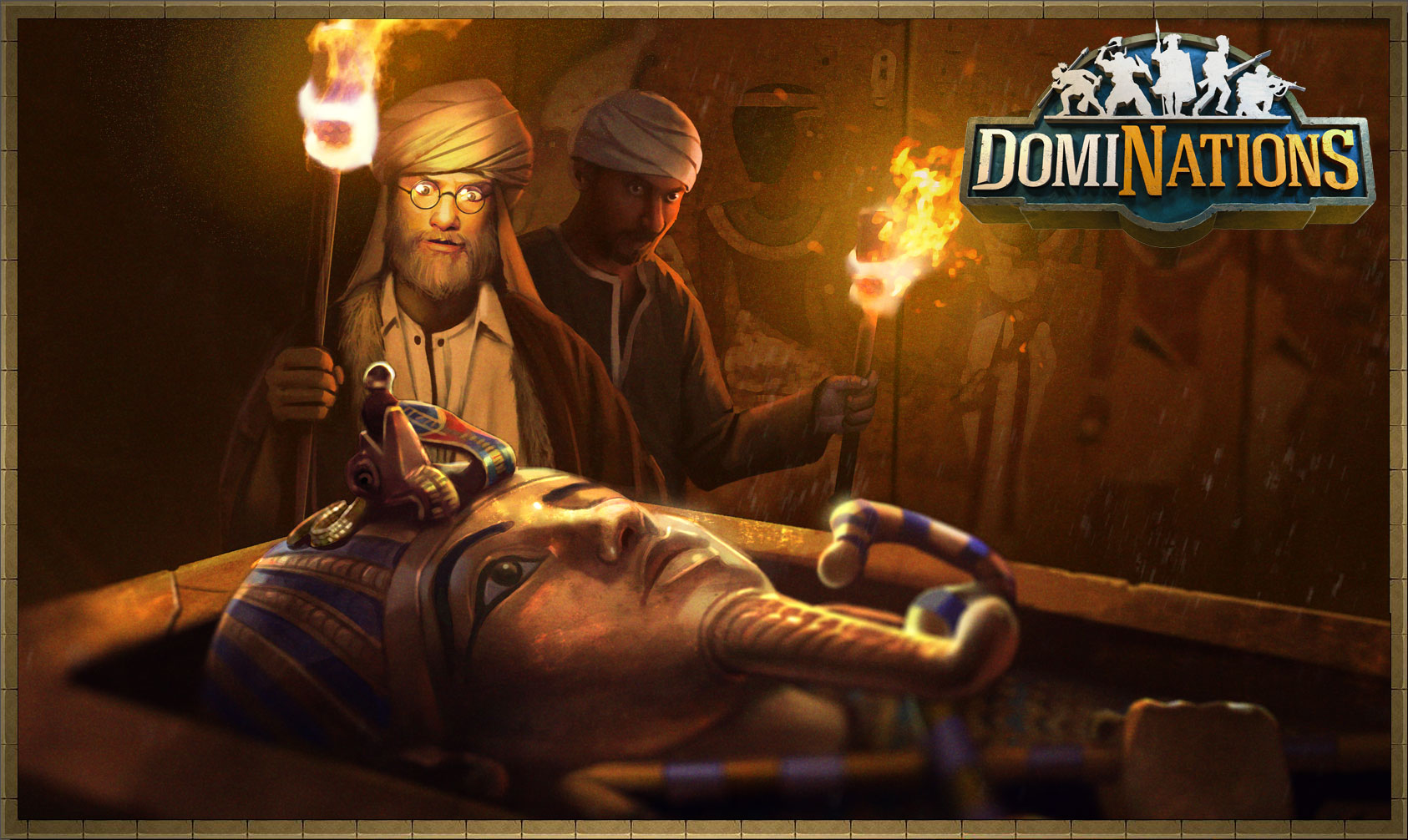 King Tut's Tomb 7/4 - 7/11
In 1922, archaeologist Howard Carter discovered the entrance to the tomb of the Egyptian pharaoh Tutankhamun in the Valley of the Kings. The tomb had been lost for centuries, preserving a massive trove of ancient artifacts. Along with the famous funerary mask and solid gold coffin, Carter's team found thrones, weapons, musical instruments, jewelry, an alabaster chalice, and a dagger made of meteoric iron. This massive collection of artifacts still travels the world as a museum exhibition and has ensured King Tut's place in history!
Leveling Up Museum Artifacts costs 20% less Blueprints and 20% less resources for a limited time!
4th of July Flash Sale
For 48 hours starting 7/3 at 12AM EST we'll be offering a US Independence Day Flash Sale that will feature rotating offers every 4 hours! You'll be able to pick up Troop Tactics and Speed Ups to utilize during the Summer for the Ages Rush. This Sale ends 7/5 12AM EST!
Legendary Step-Ups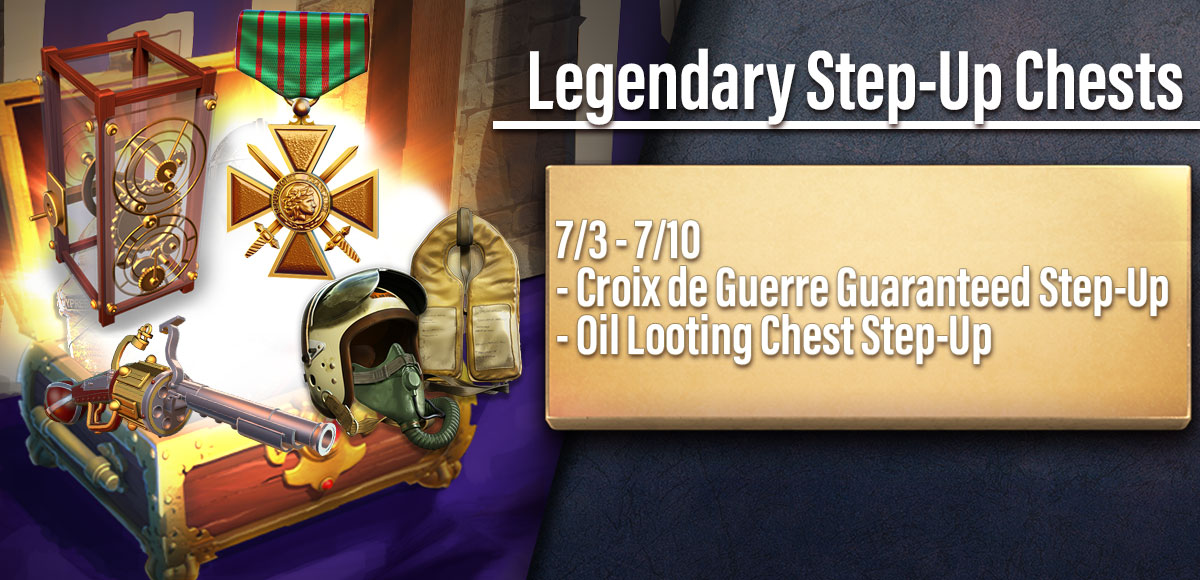 Croix de Guerre Guaranteed Step-Up 7/3 - 7/10
You'll get multiple chances to acquire the Legendary Artifact Croix de Guerre via chest. Complete every step in the sale to obtain a guaranteed Croix de Guerre!
Oil Looting Chest 7/3 - 7/10
This Step-Up offers multiple chances at Legendary Artifacts! You'll find Capt. McConnell's Hero Ensemble, Stopler Revolver, Antikythera Mechanism, and more in these chests!