Joined

Jun 4, 2017
Messages

1,568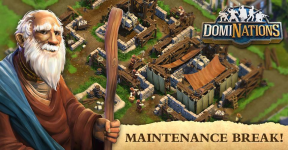 ​
Greetings Leaders!
Reminder! We will be changing the URL of the DomiNations forums to forums.bighugegames.com tomorrow!
This change includes a 24 hour maintenance period (starting at 10:00:00 12/16/2019 UTC) where the forums can't be accessed. We are moving all of the threads, comments, and accounts from this site and moving them to a new server. While we don't anticipate any changes to the forums, please let us know if you run into any issues after the move.
And don't forget, that at any time you can find out more about DomiNations and connect to other players at the following places:
If you still have questions, you can read the original announcement here:
https://forum.nexonm.com/forum/nexo...0328-updated-upcoming-forum-downtime-12-17-19
Thank you for your understanding as we make this change!
All the best,
-The DomiNations Team