Joined

May 6, 2022
Messages

270
Awards

1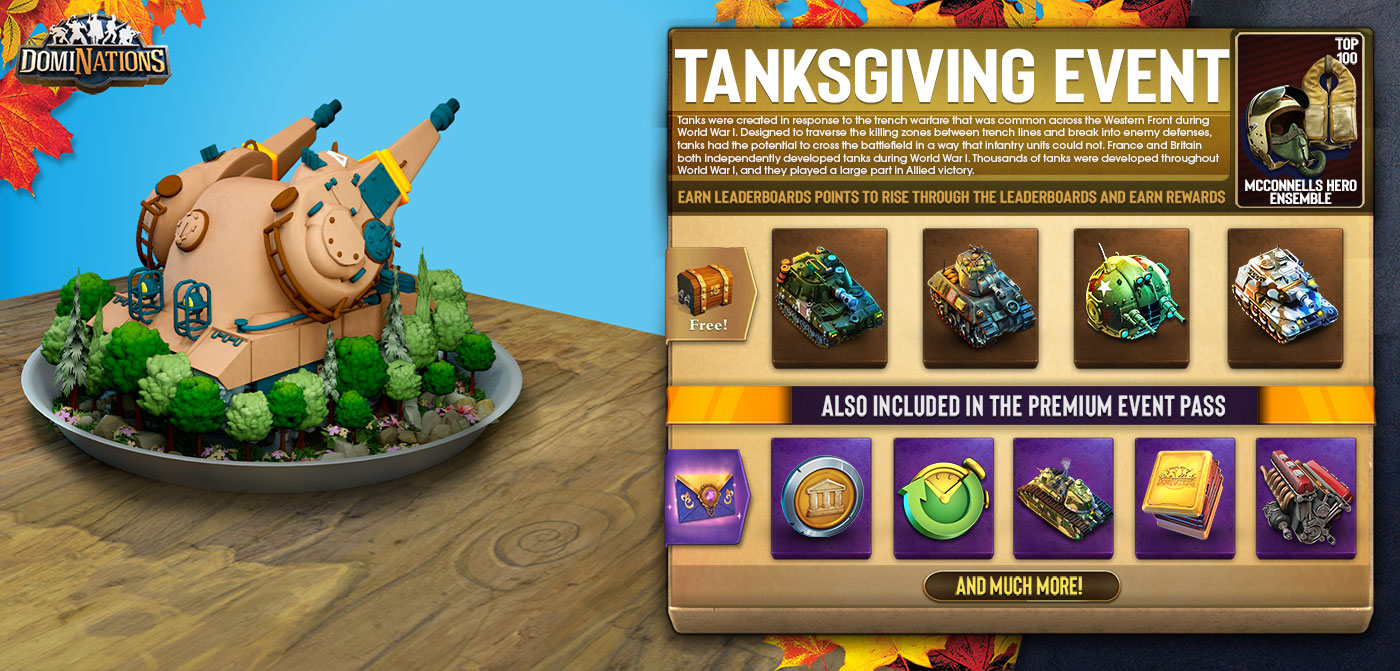 Greetings Leaders,
Tomorrow, 11/24, we'll be offering our Tanksgiving Event Pass! The 5-Day Event pass will be stuffed beyond what your ordinary Turkey will provide at your Thanksgiving Dinner.
The free track will offer an assortment of Tanks including the M109 Howitzer Tank and Leopard Tank Troop Tactics. Premium Pass holders can get themselves KV-2 Dreadnought Tanks, Heavy Tank Legendary Chests, Char 2C Tank, and the T34 Tank Engine Legendary Artifact. Players that rank within the top 100 on the Global Leaderboard will have a chance at obtaining McConnell's Hero Ensemble!
Furthermore, starting at 1700 UTC on 11/24 we'll be offering Flash Deals every two hours in DomiNations for 36 hours! Take advantage of the various sales throughout the day!