Joined

May 6, 2022
Messages

531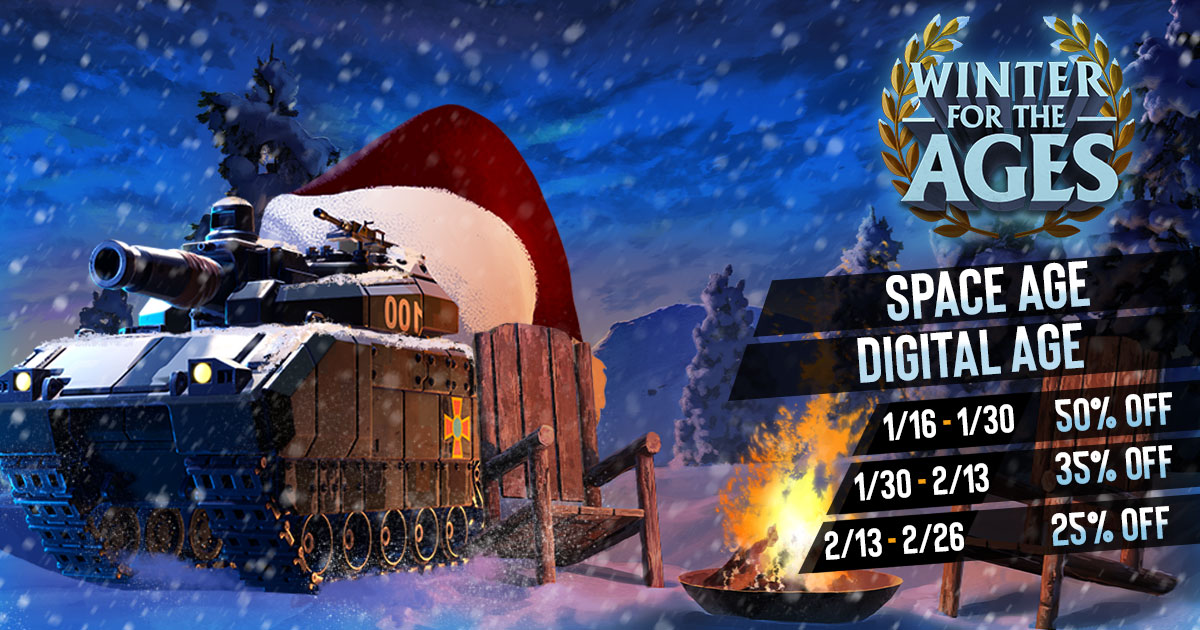 Greetings Leaders,
Winter for the Ages
This week will begin the Space and Digital Age Rush in Winter for the Ages. 1/16 begins the 50% discount on Space and Digital Age upgrades, including Aging up and won't start to drop in discount until 1/30. As always this WftA instant age up will continue until the end of the event 2/26.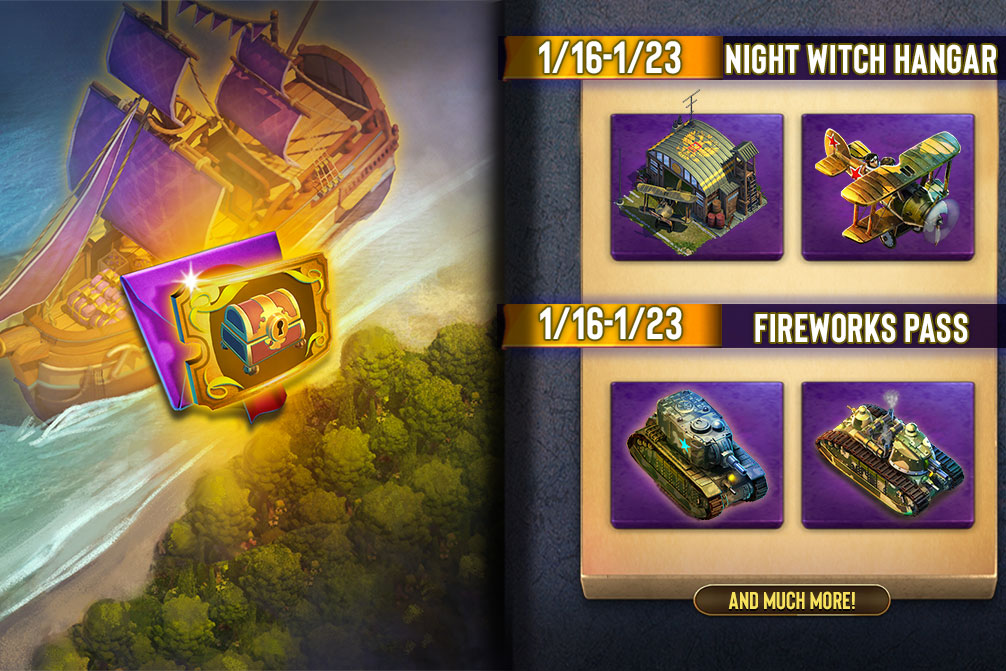 ​
Treasure Passes Week of 1/16
This week's Treasure Passes include the following:
The Night Witch Hangar pass will give you not only the Night Witch Hangar Building but a Daily supply drop of Night Witch and P-51 Redtail Troop Tactics, but also Air Superiority Blessings.
The Fireworks Pass opens with the KV-2 Dreadnought Tank and Char 2C Tank Troop Tactics. This continues with Daily Char 2C Tank Troop Tactic drops.
Additional Passes include:
1/16-1/23
Museum Pass

Daily Supply of Museum Blueprints

Museum Supply Pass

Daily drops of Museum Supplies

Helicopter Pass

Features the Super Stallion, Apache, and Blackhawk Medic Troop Tactics and then follows up with Daily Super Cobra and Heavy Attack Helicopter Troop Tactics!
This Week's Events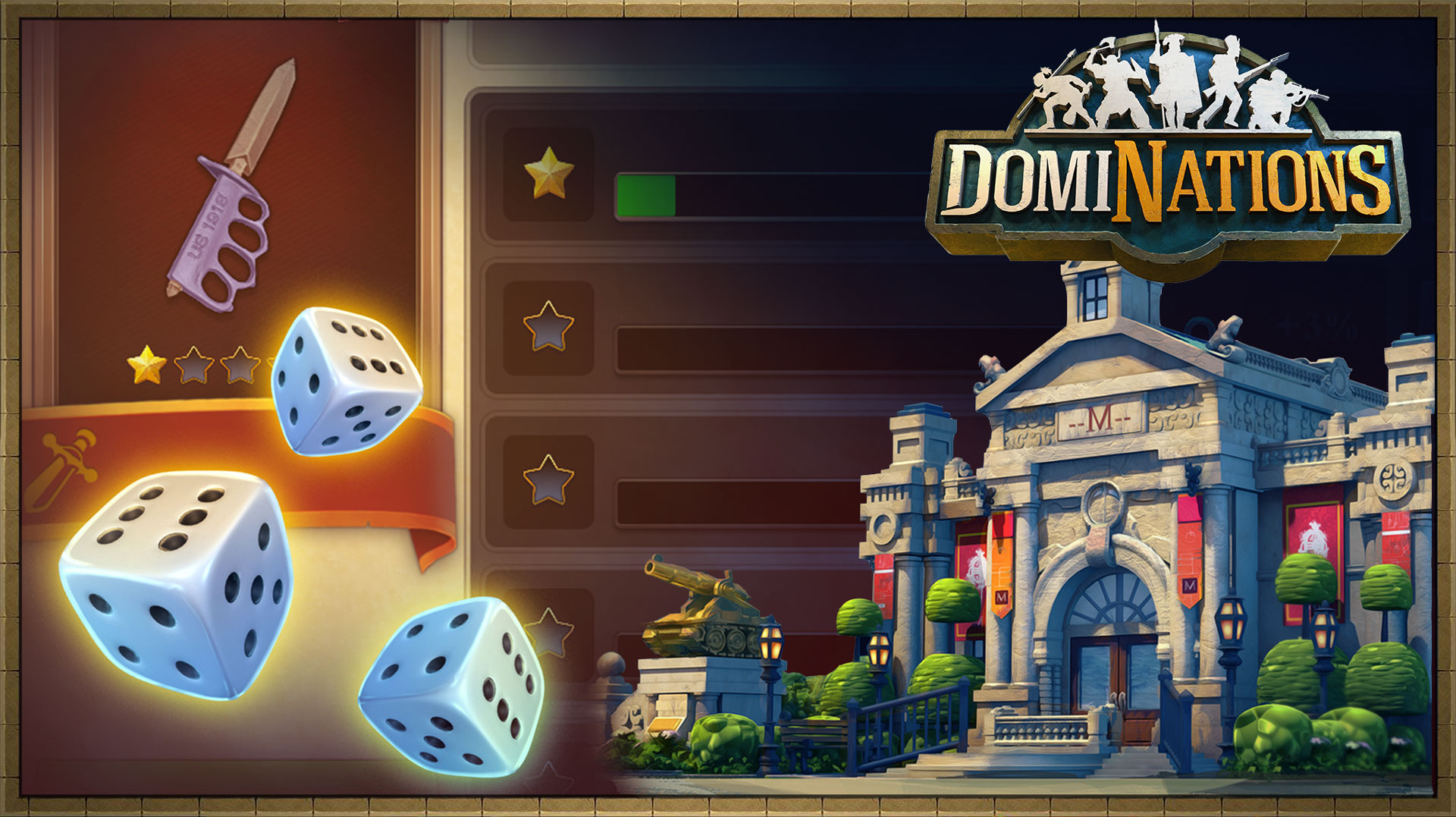 The Lucky Museum Reroll event begins on 1/17! Until 1/24, Main Hall Artifacts have a 2x chance to reroll benefits starting at 11%! War Hall Artifacts also have a 2x chance to reroll benefits starting at 6%! Fully upgrade these benefits to get an incredible 15% bonus from your War Artifacts or a 20% bonus from your Main Hall Artifacts! This is a great time to seek out an awesome benefit to your Base by rerolling your Museum Artifact benefits!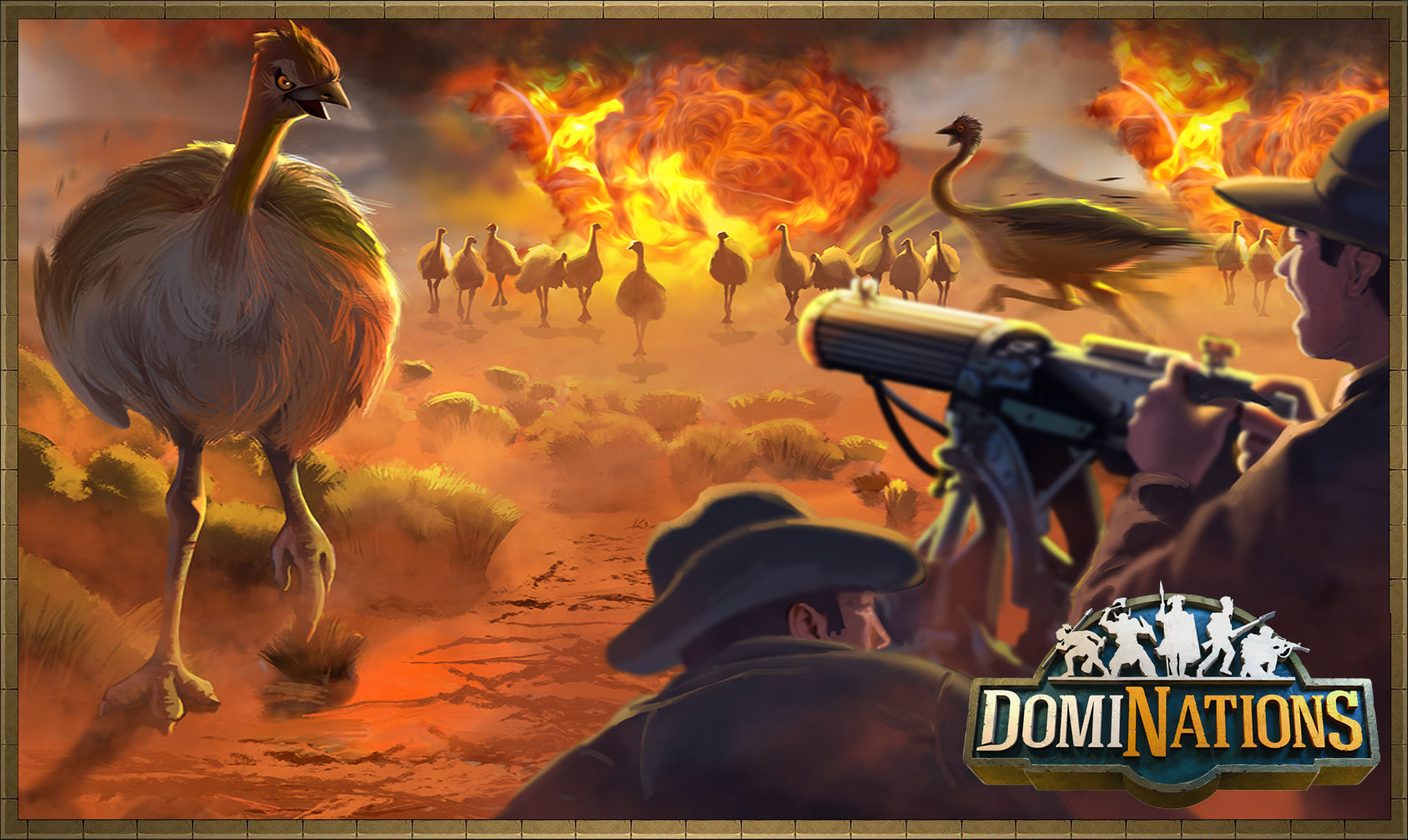 Our Great Emu War Event begins 1/20 at 3 PM EST and ends 1/23 at 3 PM EST! You can look forward to the following discounts during this period:
25% off the following building upgrades:
• Signal Flare Trap
• Library
33% off the following troop upgrades:
• MRL
• Tactical Helicopter
33% off the following General upgrades:
• Alexander
• Nobunaga
(Excludes upgrades already discounted in Winter for the Ages)
Lunar New Year Event Pass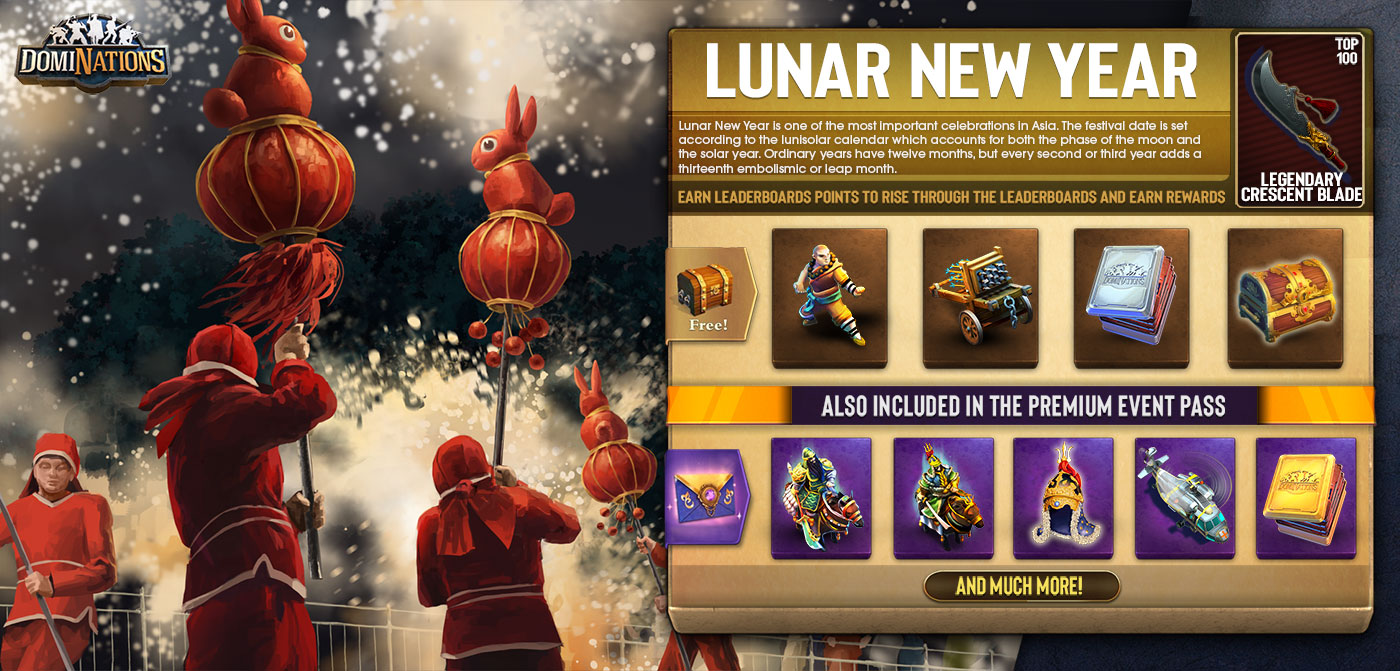 Our Lunar New Year Event pass will be available 1/19 with tons of great rewards on both the Free and Premium Tier.
The Free Tier features a Special Chest that gives you a chance at three different Legendary Artifacts including the Mask of Tutankhamun, Aztec Calendar, and Personal Computer among various Troop Tactics and Event Buildings. However, the Premium Tier Guarantees the Admiral Yi Helmet Legendary Artifact alongside 5-Day Speed Ups and up to 27 Legendary Recruitment Packs!
For those that can place within the Top 100 on Global Leaderboards, you can earn the Legendary Crescent Blade Artifact!
That's all for this upcoming week Leaders!