BHG Community Manager
Staff member
Joined

May 6, 2022
Messages

611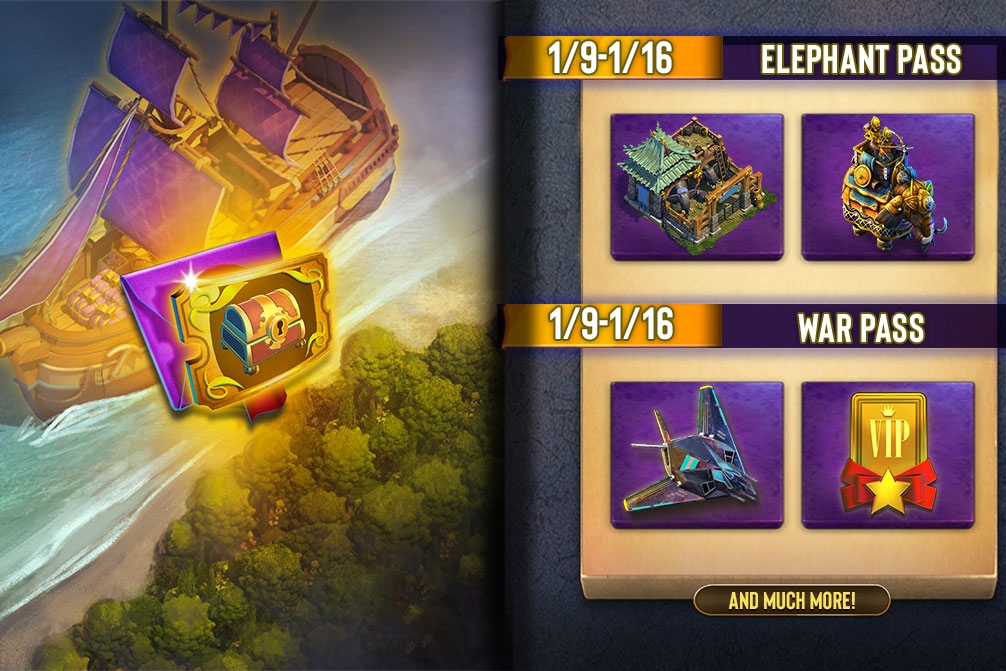 Treasure Passes Week of 1/9
This week's Treasure Passes include the following:
The Elephant Pass returns to give you Elephant Archer and Siege Elephant Troop Tactics alongside the Elephant Stable building. You'll want to have the mind of an Elephant to remember to get those additional Daily Drops of Elephant Archers.
Prepare for War with the War pass featuring the Nighthawk Troop Tactic! The Daily Drop will focus on the Armored Car Mk3 Troop Tactic and Coalitions to help gain an edge to victory.
Additional Passes include:
1/9-1/16
War Hall Artifacts Pass

Daily Drops of War Hall Artifact Chests

Mercenary Pass

Daily supply of various Mercenary contracts