Joined

May 6, 2022
Messages

536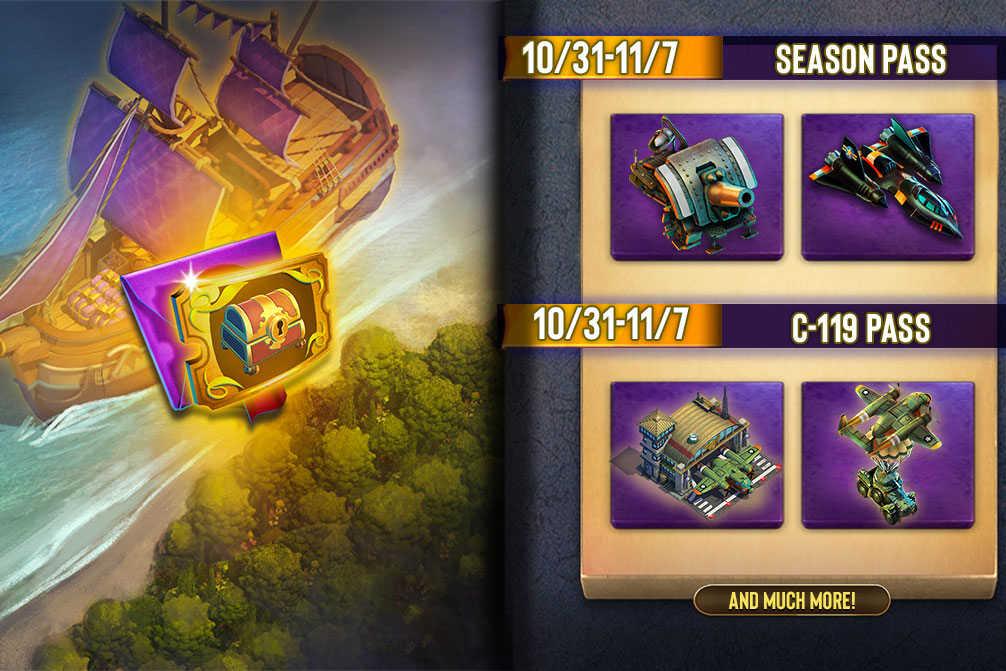 Here are your Treasure Passes for the week of 10/31! The Season of Allegiance is upon us and you don't want to be caught unprepared!
Grab the Season Pass Starting you with Big Bertha, Recon Mk6, and C130 Troop Tactics. It includes daily drops of Allegiance Boosted Troop Tactics.
You can also pick up the C-119 Pass to continue pressing the Leaderboard Competition getting you a C-119 Hangar and C-119 Flying Boxcar Troop Tactic.
Let's not forget, 11/4 will be the release of the Allegiance Pass that starts you with a Season of Allegiance Chest, and Daily drops of Allegiance Boosted Troops as well!
More passes are available at the Treasure Dock!
Additional Passes include:
10/31-11/7
War Coalitions Pass

Featuring an assortment of Coalitions to support your World War Base and Attacks

Legendary Pass

Features daily drops of Antikythera Chest
11/4-11/7
Building Research Pass

Daily drops of Building SpeedUps

Crown Pass