Joined

May 6, 2022
Messages

325
Awards

1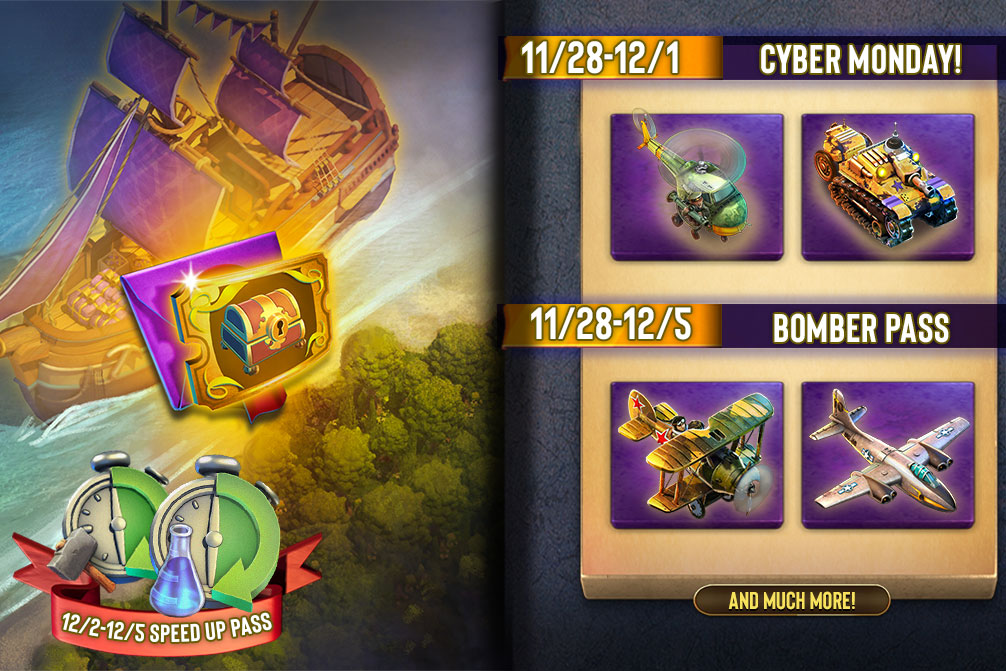 ​
Here are your Treasure Passes for the week of 11/28!
Cyber Monday Deals!
Cyber Monday continues the deals from last week's Thanksgiving Pass. This time around you'll be able to grab the Eisenhower v2 and CV-33 Flamethrower Troop Tactics. The pass will then get you daily FA-18 Hornet Troop Tactics.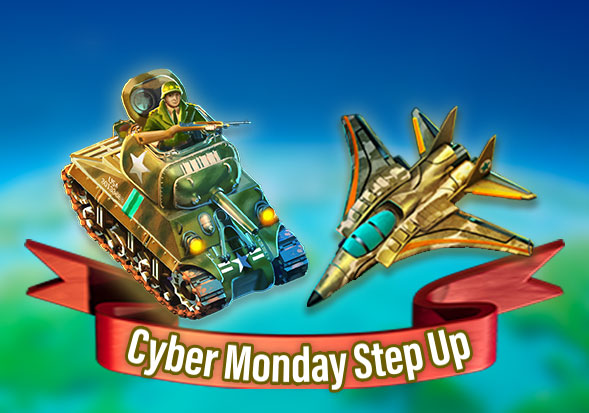 You can also look forward to the Cyber Monday Step up Sale that gets you the General Omar Bradley Troop and F-15 STOL Troop Tactic!
Bomber Pass
The Bomber Pass gets you a Night Witch and B-45 Tornado Troop Tactics to start. Then additional rewards daily!
More passes are available at the Treasure Dock!
Additional Passes include:
11/28 - 12/5
Bazooka Sentry

Includes Bazooka Sentry Building, Marine Bazooka, and AT-4 Bazooka Troop Tactics

War Legendary Pass

Starts with four Joyeuse Sword Chests and then continues with a Daily Supply of these Chests

Tank Pass

Includes Ha-To Heavy Mortar, Leopard Tank Troop Tactics and more!
12/2 - 12/5
Speed Ups

Daily supply of various Speed Ups

Premium Councillor Pass

Daily Premium Councillor Recruitment packs