Joined

May 6, 2022
Messages

538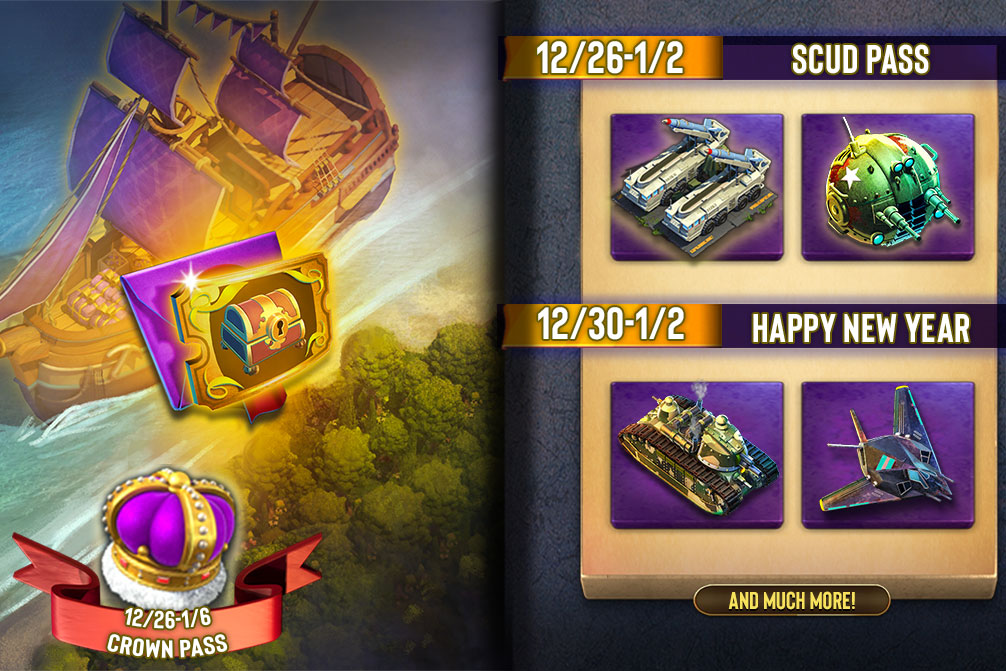 ​
Treasure Passes Week of 12/26
This week's Treasure Passes include the following:
The SCUD Pass features of course the SCUD Missile Encampment Building, but also gets you MBT Mk2 and Ball Tank Troop Tactics. It'll be followed with daily drops of both Troop Tactics!
Start off the New Year with a bang! You can bring in 2023 with the Happy New Year Pass and get yourself a Char 2C Tank, Super Stallion, and Nighthawk Troop Tactics. Then continue a strong start with Daily Drops of KV-2 Dreadnought Tank, RAH-66 Comanche, and Vickers Virginia Troop Tactics.
Additional Passes include:
12/26-1/2
Museum Pass

Daily Supply of Blueprints

Museum Supplies Pass
General Pass

Featuring Eisenhower V2 and General Omar Bradley Troop Tactics, then Daily General related Troop Tactics.

Tank Pass

Featuring Heavy Tanks Daily!

Speed Ups Pass

Daily Assortment of Speed Ups ranging from 1 to 6 hours.
Crowns Galore!!
This week we'll be featuring plenty of opportunities to start out the New Year loaded with crowns!
12/23 we'll be opening up our 1.75x Crown Step up sale
12/29 we'll be offering crown sales that feature 60% MORE Crowns than usual!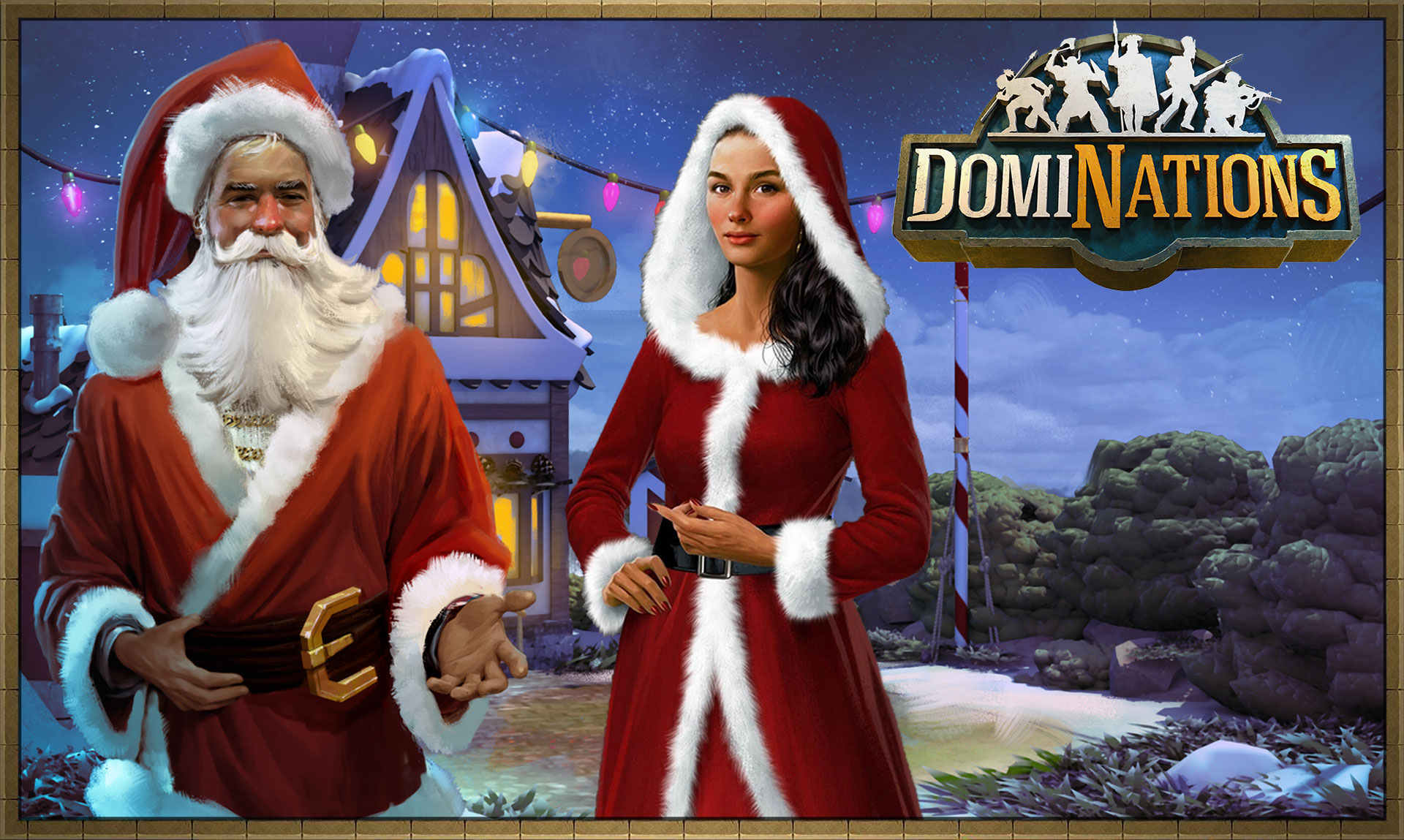 Final Day of Holiday Flash Sale!!
Today 12/25 is the last day of our Flash Sale featuring a rotating set of deals every two hours! The sale lasts until 12AM EST 12/26.
However, the deals don't stop there! We'll be featuring step-up sales on 12/28, 12/30, and 1/1 all starting at $0.99 for one final Holiday Suprise!