Joined

May 6, 2022
Messages

325
Awards

1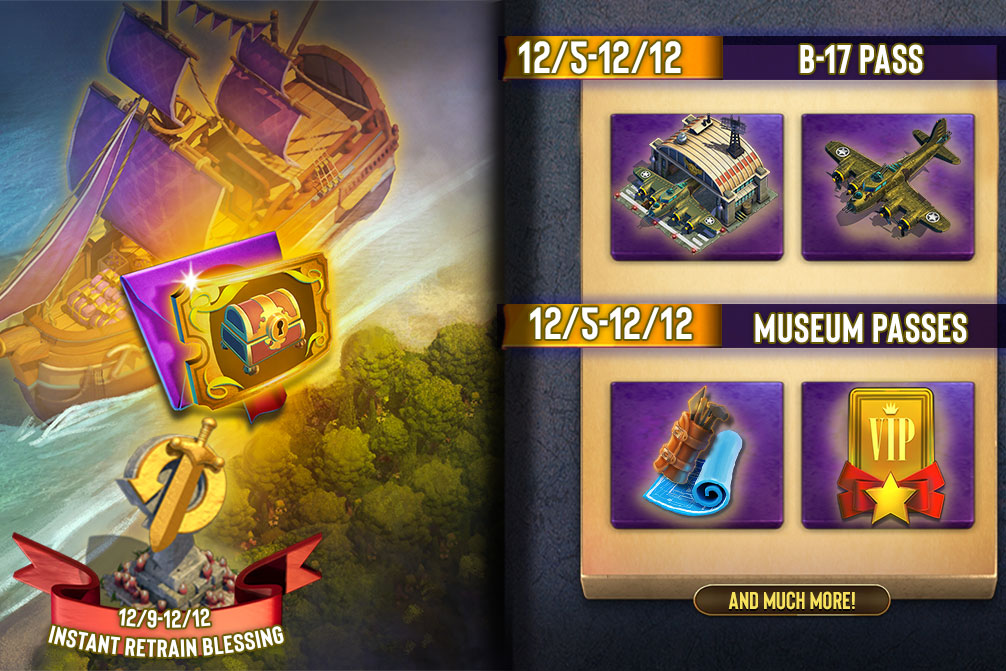 Here are your Treasure Passes for the week of 12/5!
The B-17 Pass takes off with the B-17 Hangar, and B-17 Bomber Troop Tactics! You'll then receive daily drops of B-17 Bombers and P-51 Redtail Troop Tactics supported by an Air Superiority Blessing!
We're also offering two Museum related passes. The Museum Pass will get you daily drops of Blueprints, and the Museum Supplies will get ship Museum Supplies to you daily!
Additional Passes include:
12/5-12/12
War Coalition Pass

Daily Assortment of War Coalitions

Helicopter Pass

Starts with Super Cobra and Ka-25 Helicopter Troop Tactics. Then Daily Drops of various Troop Tactic Helicopters.

Speed Up Pass

Daily supply of various Speed Ups
12/9-12/12