BHG Community Manager
Staff member
Joined

May 6, 2022
Messages

609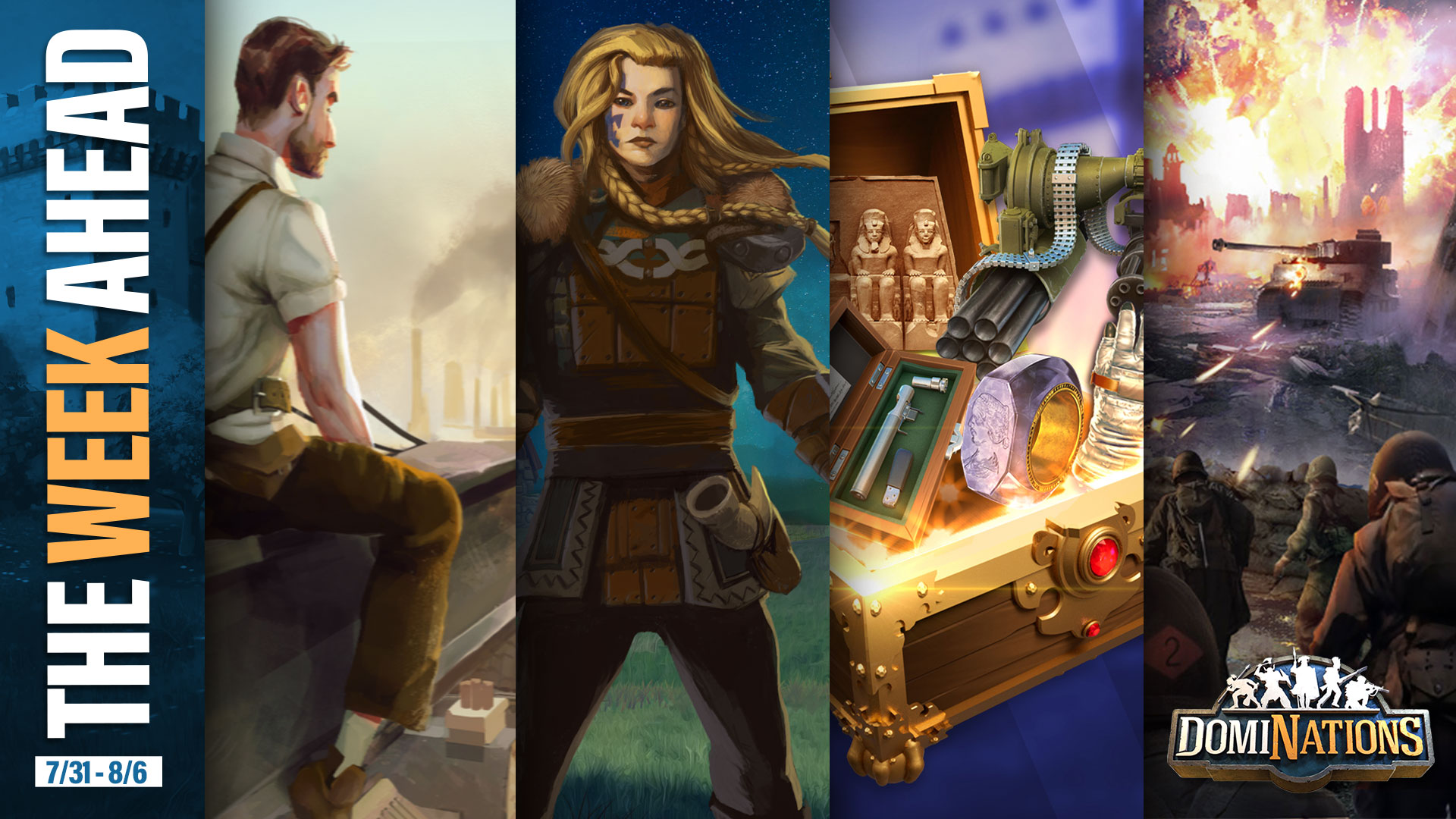 Greetings Leaders,
This will be the final week for the biggest discounts in Summer for the Ages before they're reduced! So get those last few upgrades in and plan accordingly for the next wave. You'll also want to check out the Viking Raid Episode for an Event Building, and more!
Summer for the Ages Final Week in Current Discount Tier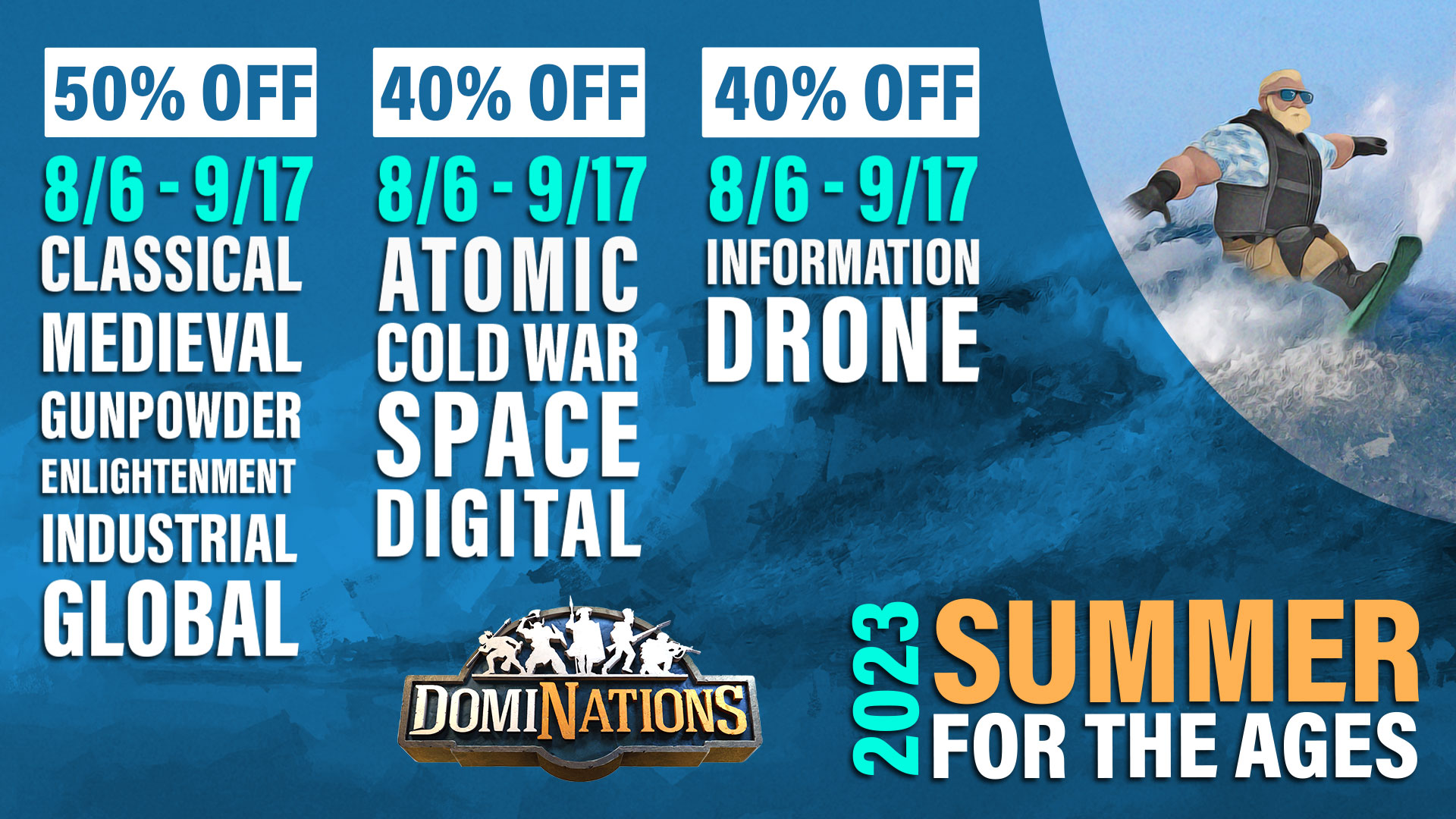 The second wave of discounts in Summer for the Ages kicks off 8/6! You'll have one more week to take advantage of the 60% off for Ages between Classical and Global, and 50% off for Ages between Atomic and Drone.
Episodes 8/4 - 8/9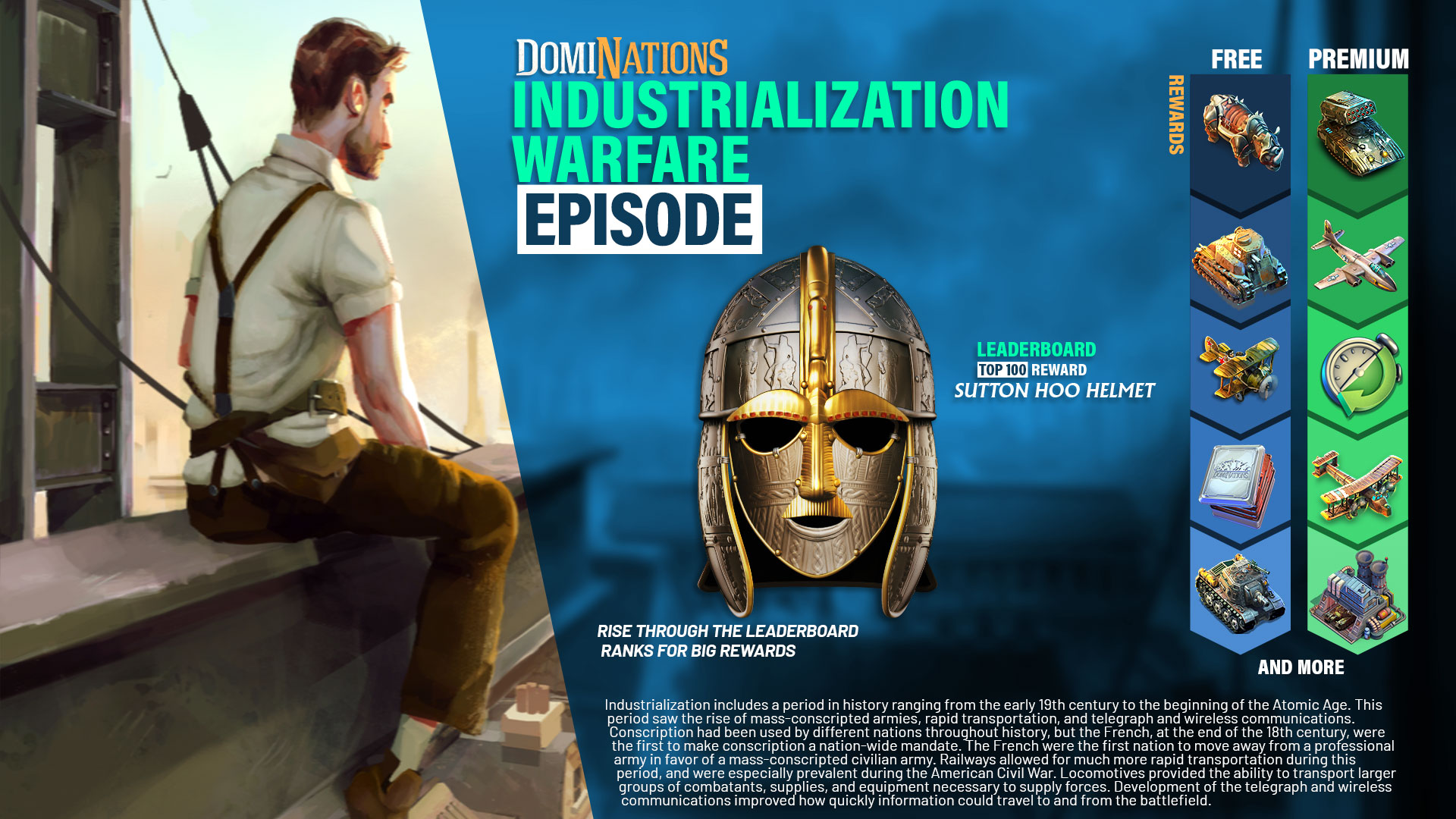 Industrialization Warfare Episode
The Industrialization Warfare Episode will see you acquiring a handful of Troop Tactics including I-Go Tank, Night Witch, and Heavy Tank Mk4.
Premium Pass holders can obtain the Super Tank Workshop, plus TOS-1 Tank, Vickers Virginia and more Troop Tactics!
Rank within the Top 100 on the Global Leaderboard to grab the Sutton Hoo Helmet!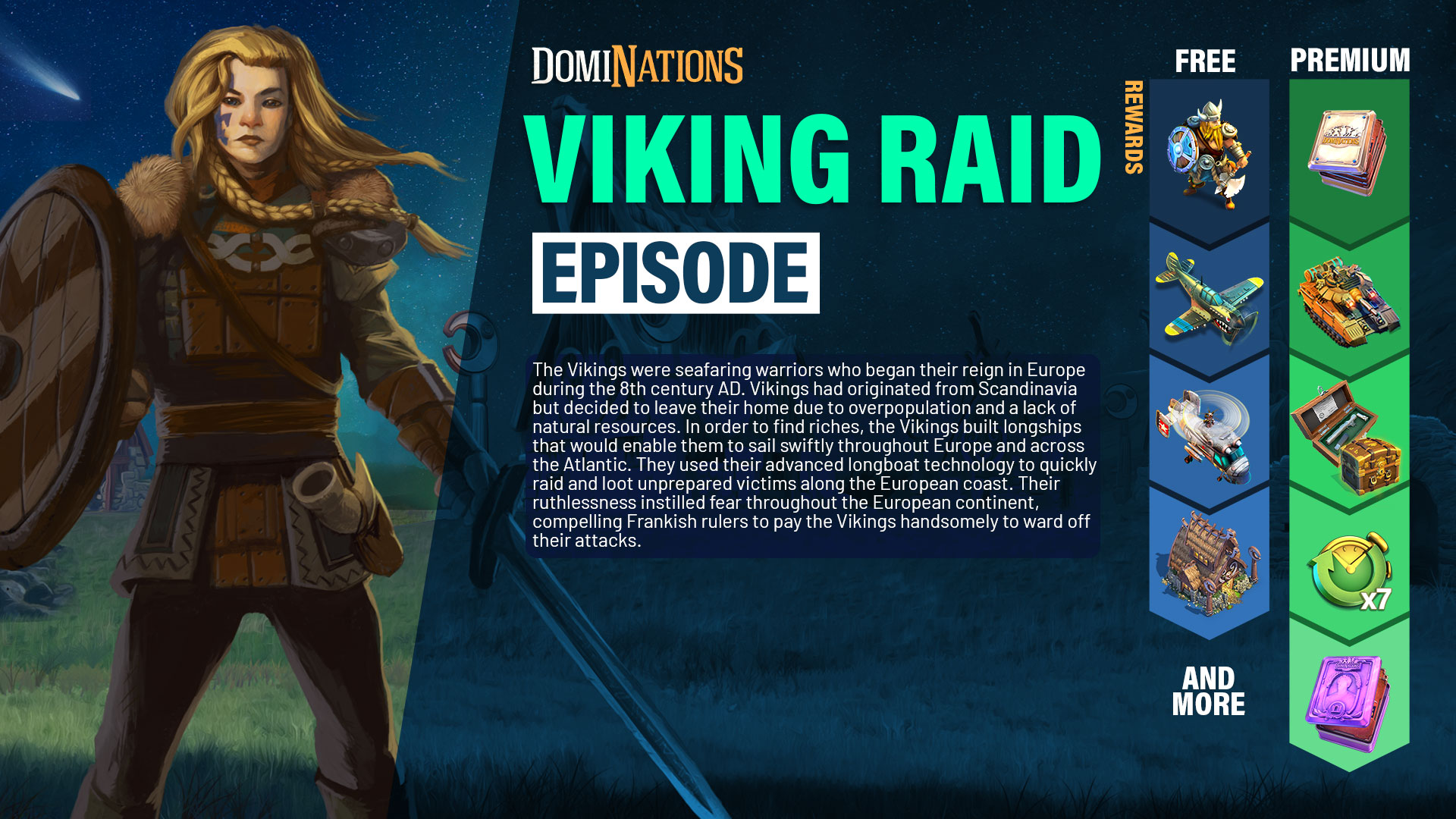 Viking Raid Episode
This week's Viking Raid Episode will get you plenty of Viking Army Troop Tactics on the Free Track. You'll also find the Long House Event Building to supplement your Army with Shieldmaidens!
Premium Pass holders can acquire chances at the Welrod Mk11 via chest, you'll even find a Heavy Tank Legendary Chest, and Season 4 Chest for additional Legendary Artifact opportunities. You'll even be able to collect 6x 5d Research SpeedUps, 6x 5d Building SpeedUps, and 7x 5d Generic SpeedUps and more!
Events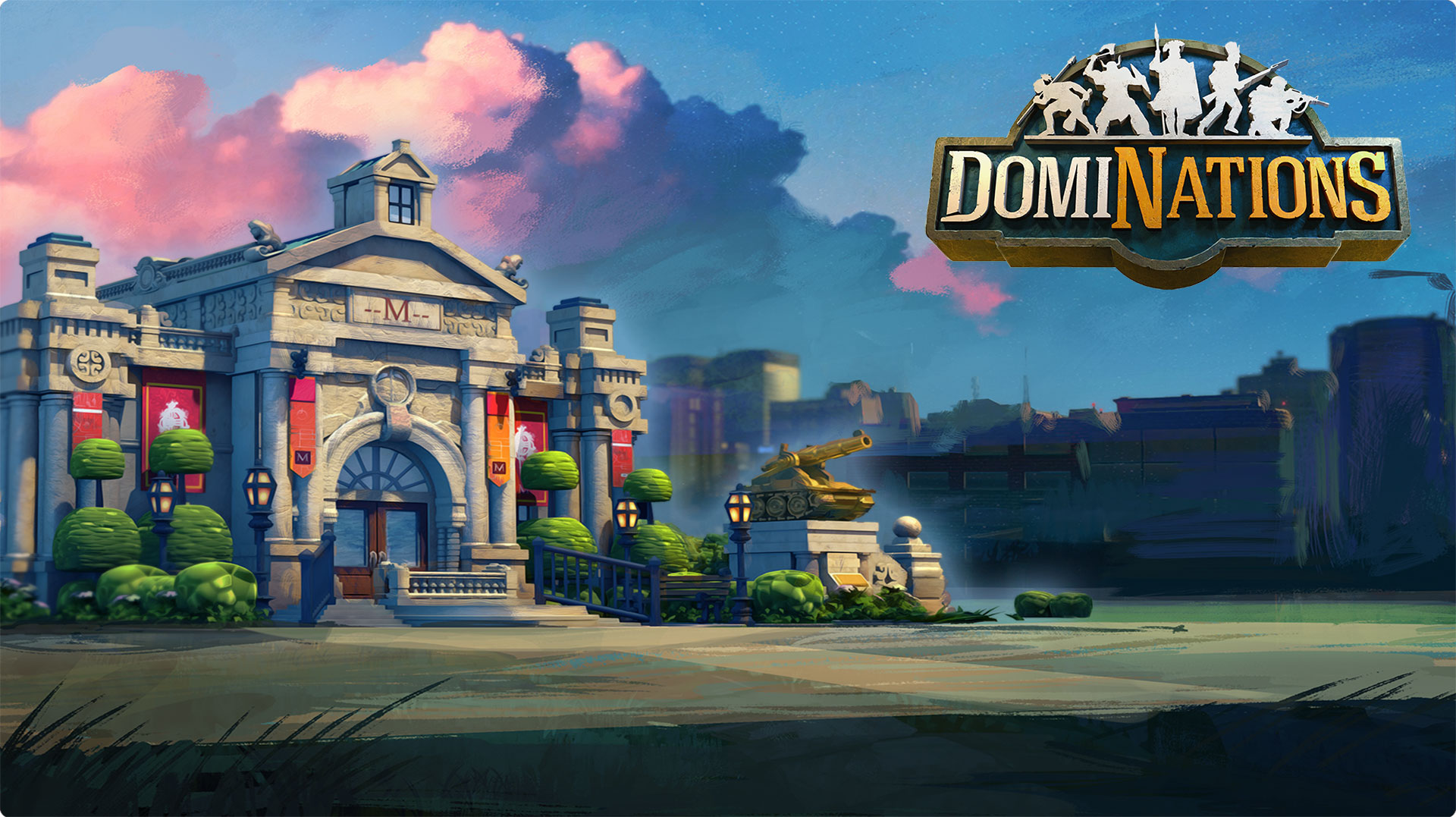 Artifact Quality Event 8/1 - 8/8
The Artifact Unlock Event begins this week! This is a perfect time to increase the Star Level of your Artifacts. For the duration of this event:
• All Supplies, Researchers, and Benefactors costs to Unlock are reduced by 20%.
• Artifacts unlock INSTANTLY!
Take advantage of your new benefits right away during the Artifact Unlock Event!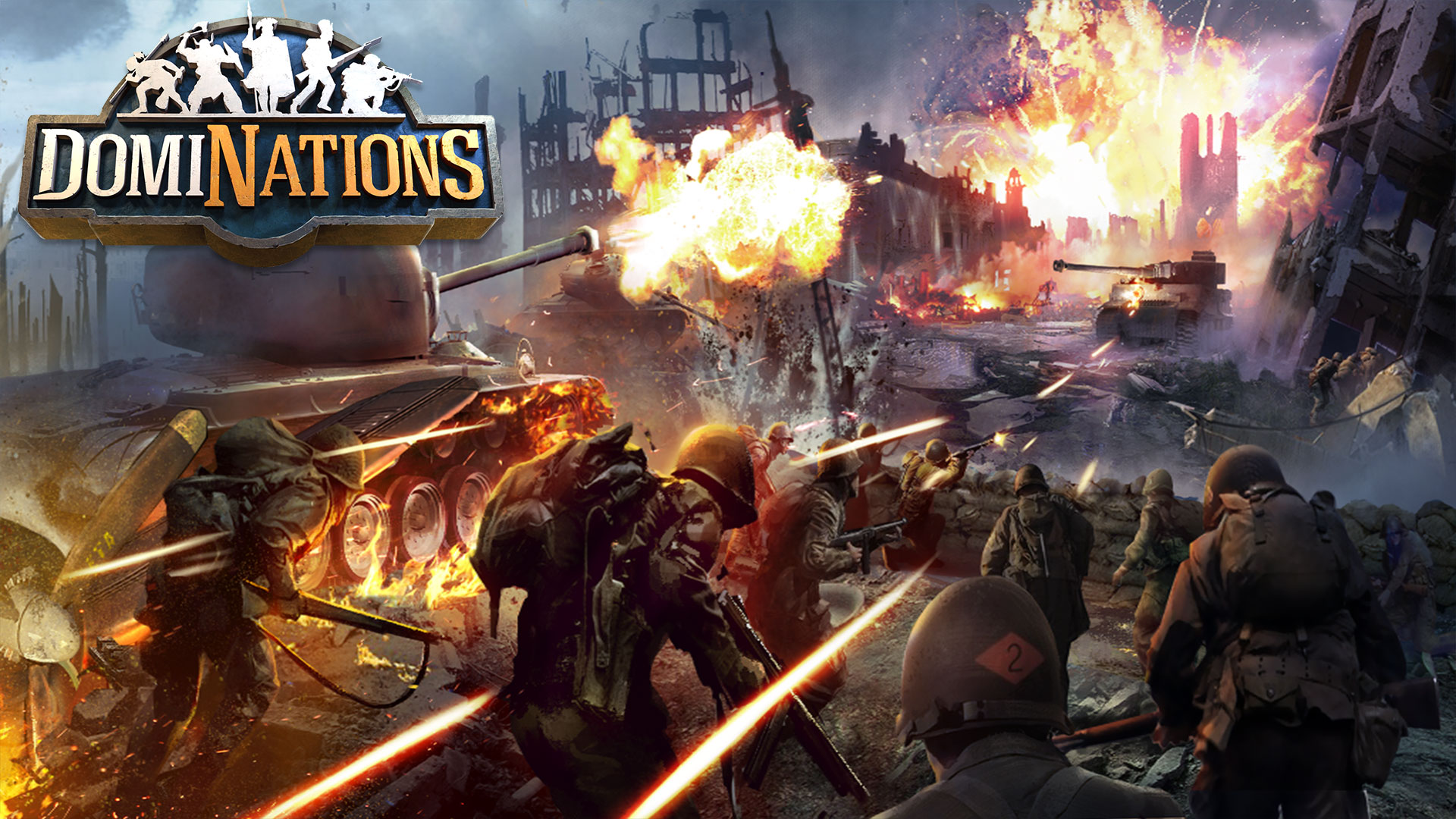 Mobile Tactics Event 7/30 - 8/6
This weekend is our Mobile Tactics Event!
Great military minds from Sun Tzu to Napoleon understood the strategic value of speed and surprise. In modern warfare, APCs and helicopters give commanders the crucial ability to transport troops quickly and safely across dangerous battle zones. These mobile support vehicles are used to deploy infantry at key points or evacuate casualties.
Enjoy these discounts for a limited time!
33% off the following General upgrades:
• Cleopatra
• Napoleon
• Zhukov
• Sun Tzu
Legendary Step-Ups 7/31 - 8/7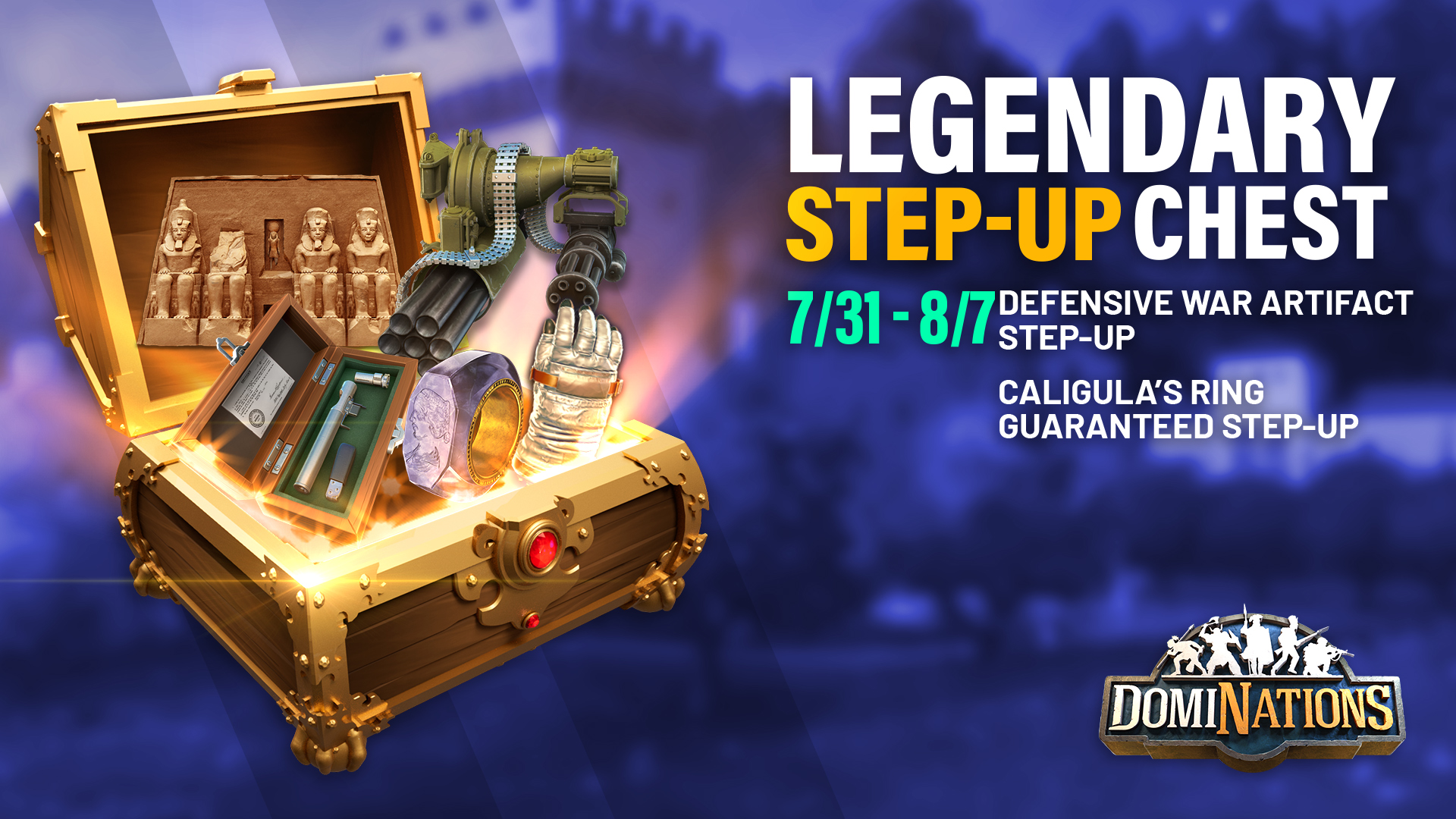 Defensive War Artifact Step-Up
Multiple chances at various Legendary Artifacts including Gemini 8 Glove, Huey Armament System, Welrod Mk-II, Ramesses II's Abu Simbel, and more!
Caligula's Ring Guaranteed Step-Up
Multiple chances to acquire the Legendary Artifact Caligula's Ring via chests. Complete all steps in this sale to get the Legendary Artifact guaranteed!