Joined

May 6, 2022
Messages

531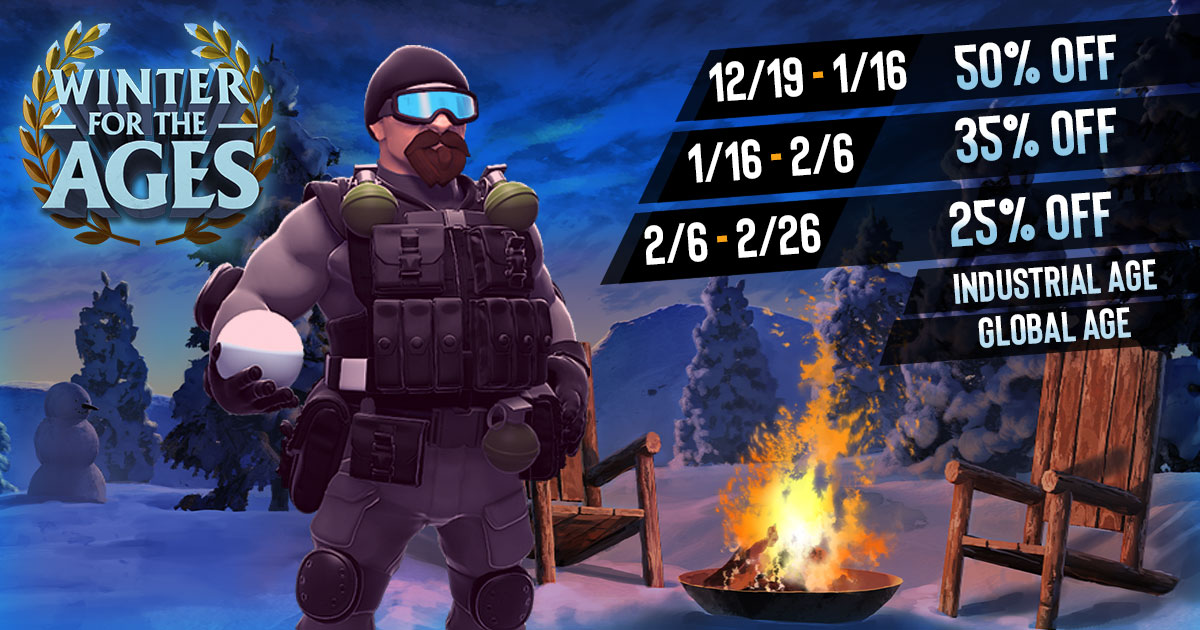 Greetings Leaders,
Winter for the Ages Continues
Winter for the Ages marches onward for Industrial and Global Age Rushes! 50% off Industrial and Global Age upgrades including Aging up. The Town Center upgrade also finishes instantly! Like the previous rush the 50% off discount won't last, 1/16 will begin the 35% off discount and then from 2/6 until the end of WftA is the 25% off discount.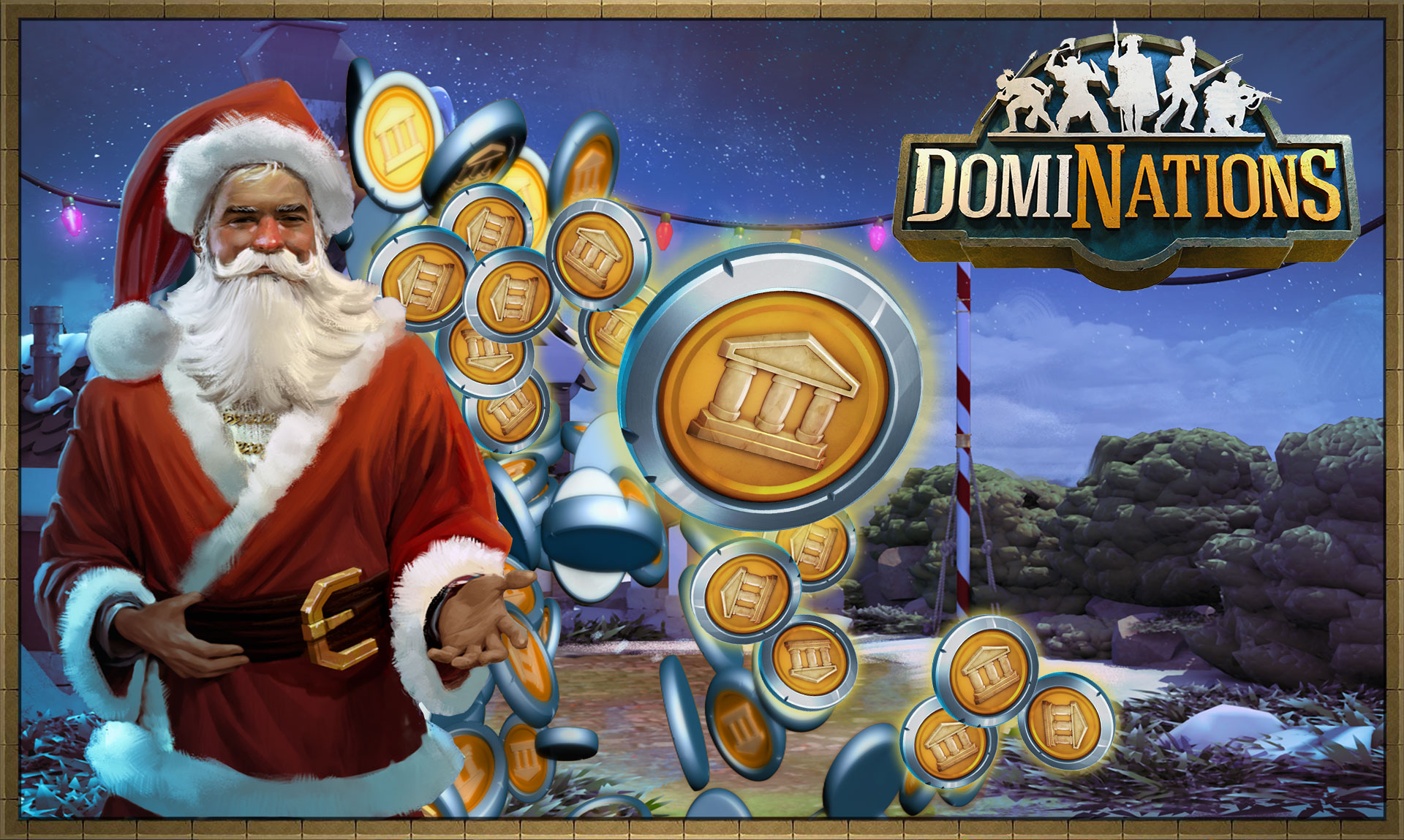 Additional Legendary Tokens
In need of additional Legendary Tokens? There will be a few ways to get a handful of tokens over the Holiday Weekend! From 12/19-12/22 Marco will be offering two tokens each day, Marco continues to feel generous this holiday season and will be giving
FOUR
tokens each day from 12/23-12/25! If you're unsure of what to ask for your stocking stuffers you'll also be able to pick up even more Legendary Tokens in our Legendary Token Step-Up Sale available on 12/23!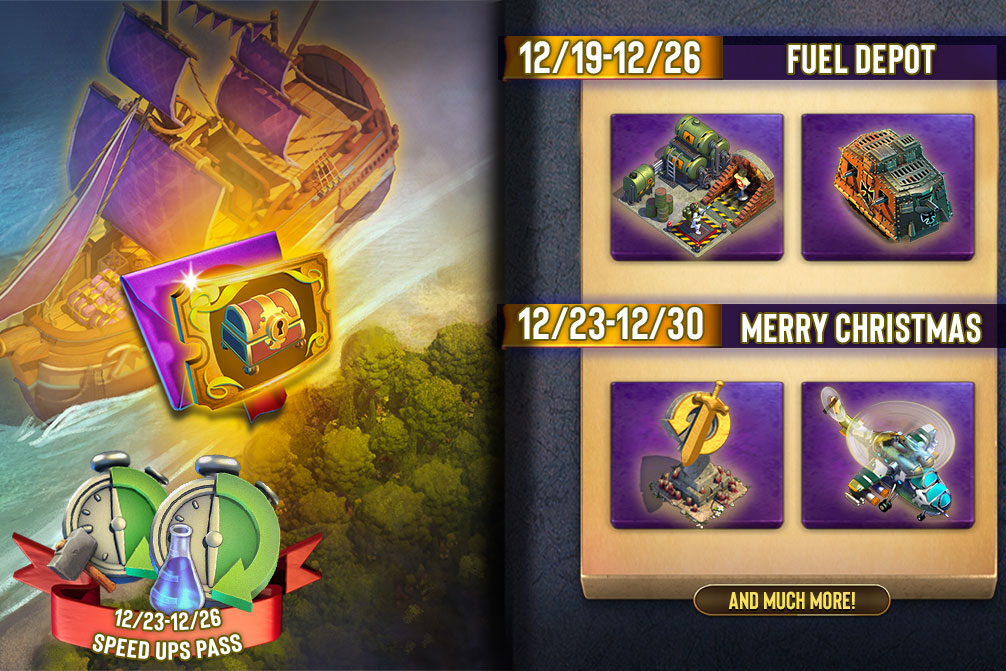 ​
Treasure Passes Week of 12/19
This weeks Treasure Passes include the following:
The Fuel Depot Pass returns getting you a Fuel Depot Building and and the A7V Tank Troop Tactic. This pass also includes Daily Drops of the A7V Tank, M67 Zippo Troop Tactics!
Celebrate Christmas with the Merry Christmas Pass giving you a Daily supply of Instant Retrain Blessings and Resources. Plus a Mil Mi 24 Troop Tactic!
Additional Passes include:
12/19-12/26
Main Hall Artifacts

Daily Main Hall Artifact chests

Plane Pass

Tupolev Tu-160 and F-15 Troop Tactics, then Daily Drops of C-130 Transport and F-15 STOL Troop Tactics!

Helicopter Pass

Serves a Super Stallion, Apache, and Black Hawk Medic Troop Tactic followed by Daily Drops of Super Cobra and Heavy Attack Helicopter Troop Tactics!
12/23-12/26
Resource Pass

Daily supply of various Resources