Joined

Jul 13, 2015
Messages

447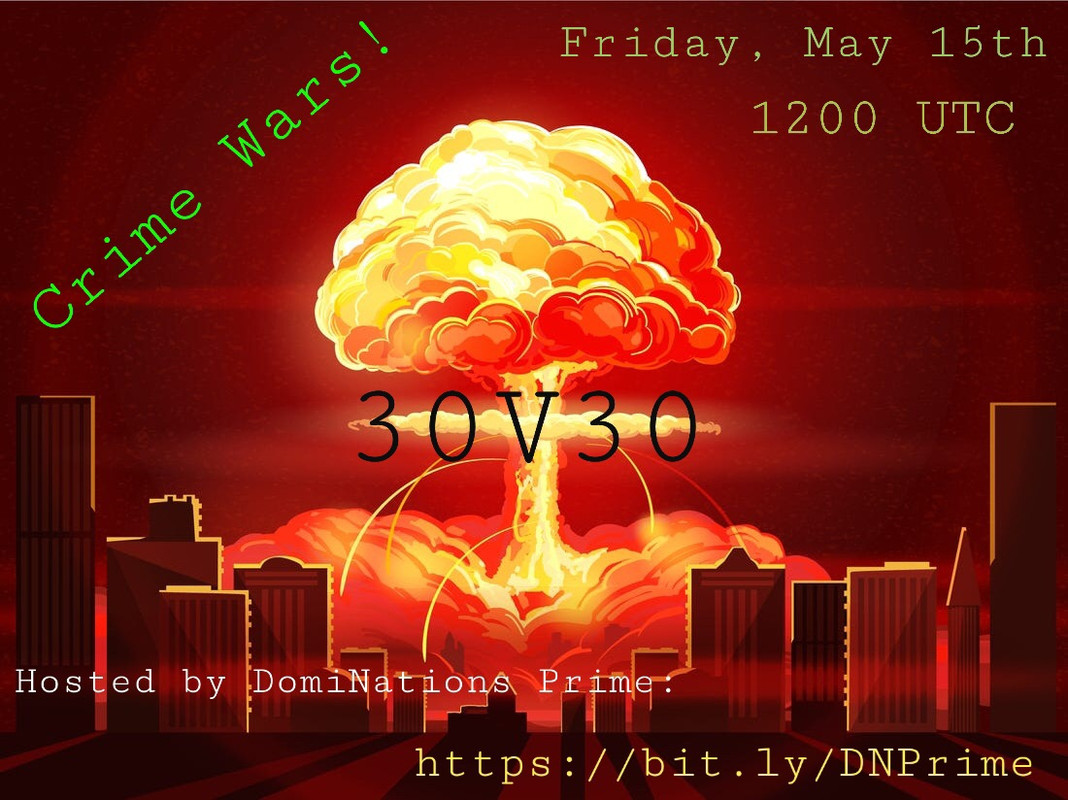 Crime Wars!
Our first installation of Crime Wars is finally here!
For this we are taking it back to our roots and planning a
30v30 Mass War Search!
​
Why are we doing this?
• 30v war searches take upwards of 8-12 hours at times. This will synchronize dozens of alliance's search times.
• For fun (duh).
Who's invited?
• Everyone who can spin a 30v war search!
When do we start spinning?
• Friday, May 15th at 1200 UTC
• 8:00 AM US-Eastern
• 10:00 PM Sydney, Australia

Tentative tiered war search schedule based off peak weight (quantity of digitals in search):
• 1200 UTC: 21+ Digitals
• 1205 UTC: 17-20 Digitals
• 1210 UTC: 13-16 Digitals
• 1215 UTC: 9-12 Digitals
• 1220 UTC: 5-8 Digitals
• 1225 UTC: 1-4 Digitals
• 1230 UTC: 0 Digitals
Other Stipulations?
• None, really... although...
• ESH preferred and encouraged, although we will not enforce this.
You'll get your own fancy 30v30 tag and access to a super special room to discuss with other alliances leading up to the 30v30 mass search. This will allow you to get acquainted and build relations.

So join the server, tag a @Mod and let them know you're on DNP for the fun.
​​​​​​​