BHG Community Manager
Staff member
Joined

May 6, 2022
Messages

610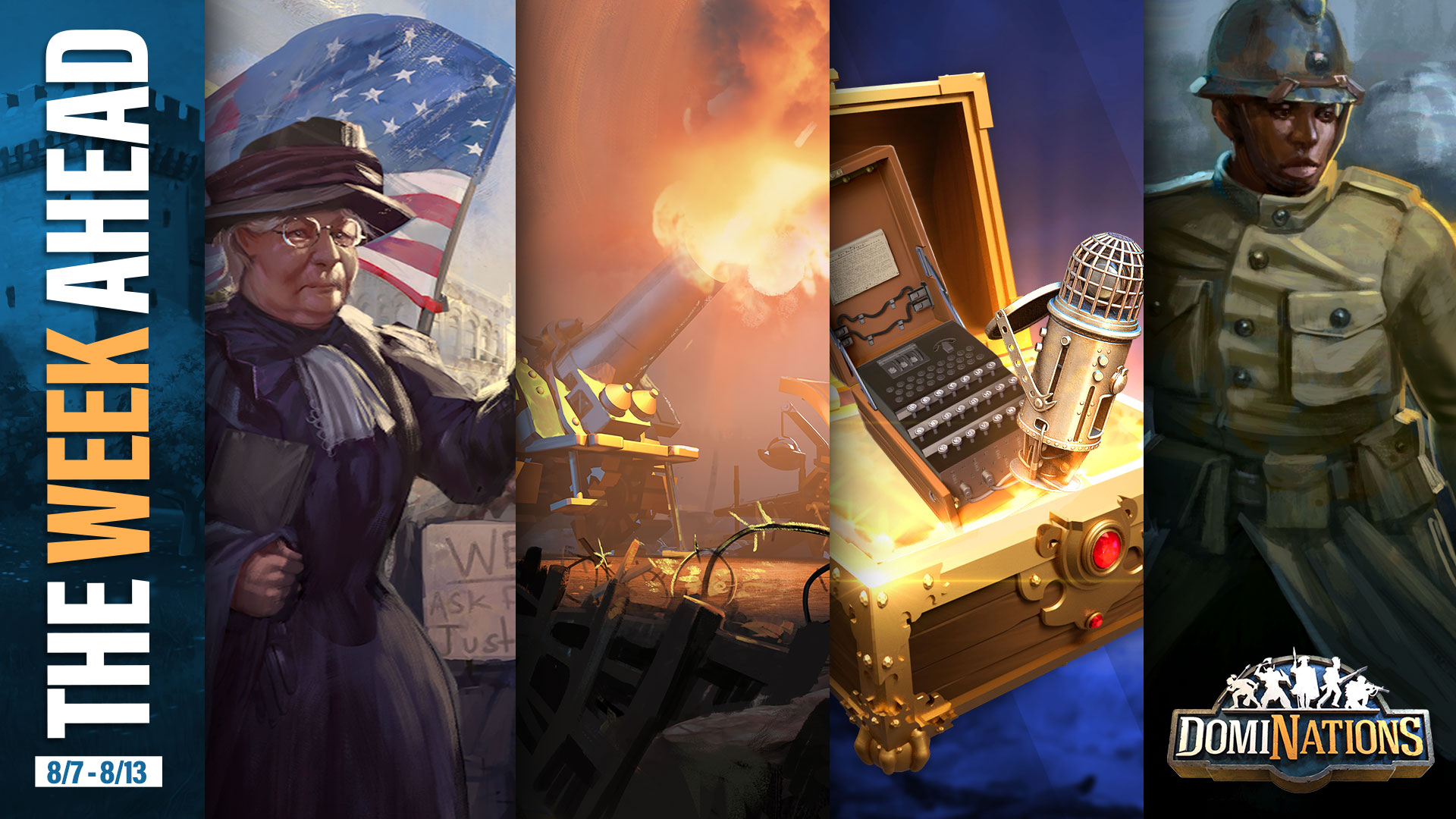 Greetings Leaders,
This week you'll be able to chase for the Personal Computer Legendary Artifact in the Mother Jones Episode's Global Leaderboard. You'll also find discounts on a few Generals to upgrade. There is plenty to look forward to this week in DomiNations!
Episodes 8/11 - 8/16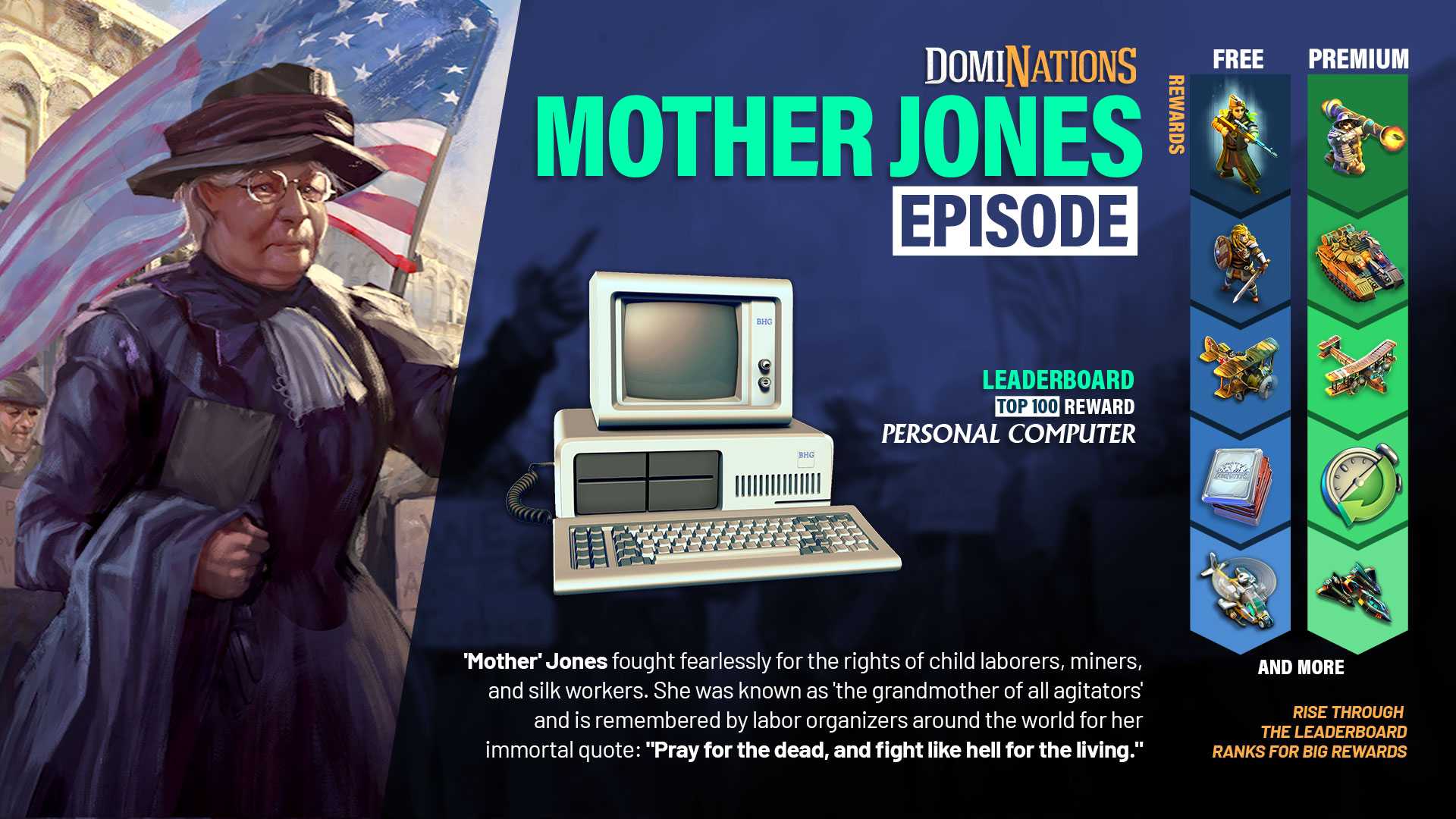 Mother Jones Episode
The Free Track of the Mother Jones Episode features Lady Death, Shieldmaiden, Apache Troop Tactics, and more.
Premium Pass holders can look forward to Recon Plane and T-90 Heavy Tank Troop Tactics, 6h SpeedUps, and more!
Placing within the top 100 on the Global Leaderboard can earn you the Personal Computer Legendary Artifact.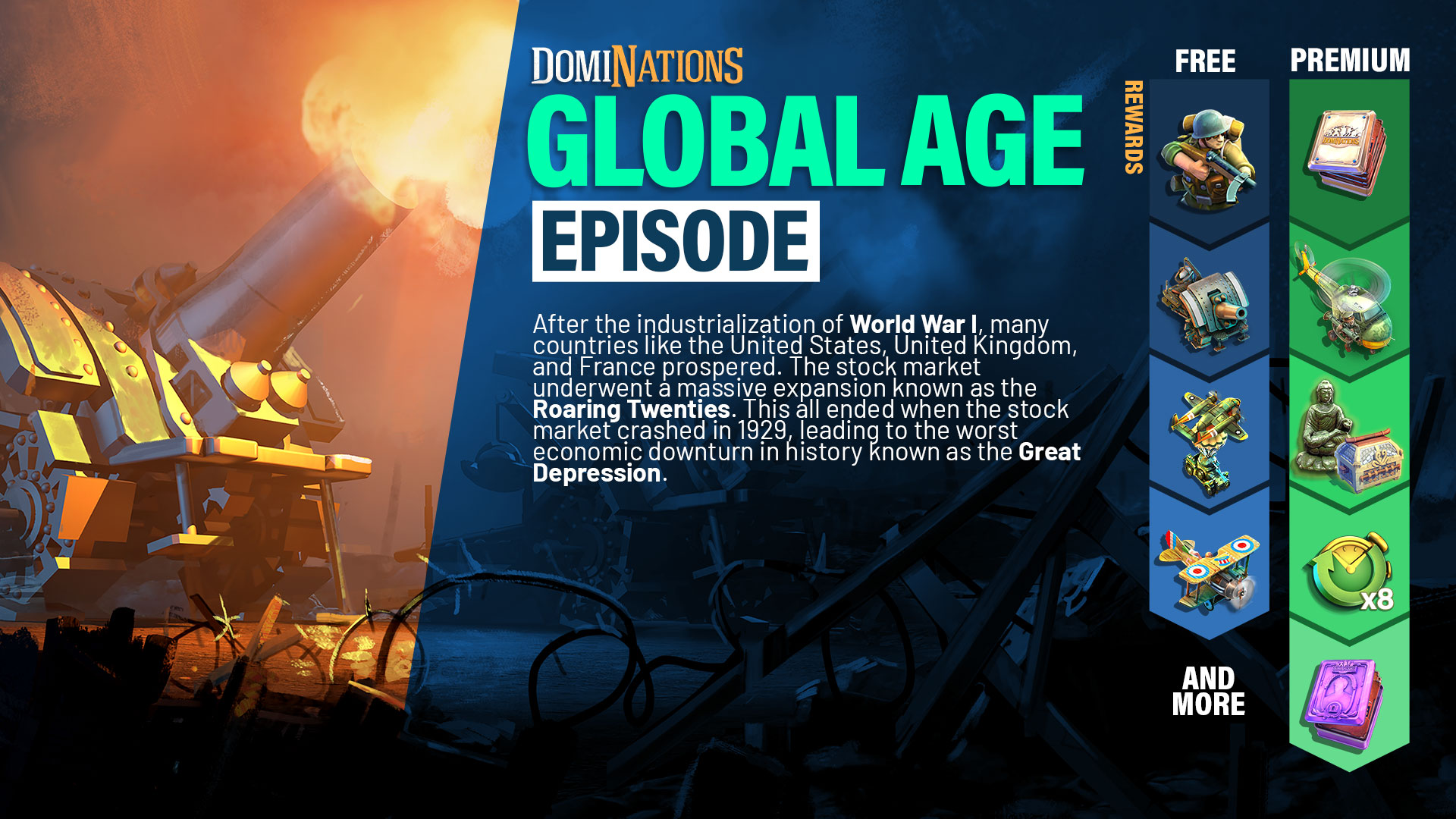 Global Age Episode
The Free Track in the Global Age Episode has plenty of Troop Tactics to collect including Captain Rickenbacker, Big Bertha, C-119 Flying Boxcar, and more!
The Premium Tier includes 6x Helgo Buddah Legendary Artifact Chests, a Legendary Plus Recruitment x11, 5d SpeedUps, 5x Season 4 Chests. You'll also find 5x Defensive Tower War Legendary Artifact which includes chances at Huey Armament System, Gemini 8 Gloves, Welrod MKII, and more Legendary Artifacts!
Events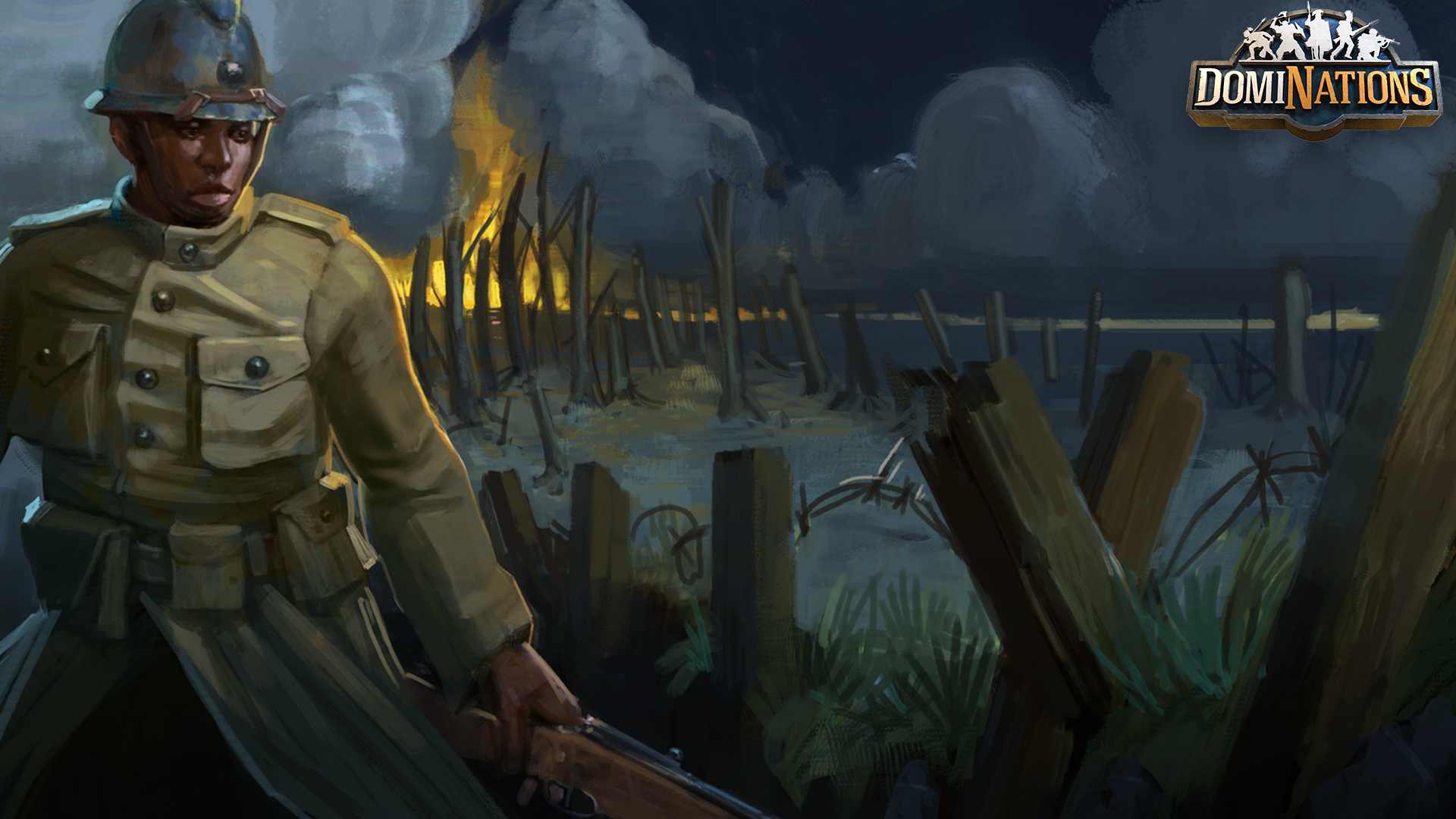 Henry Johnson Event 8/6 - 8/13
This weekend is our Henry Johnson Event!
In 1918, Henry Johnson and his partner, Needham Roberts, were manning an observation post in France when German soldiers attacked them with grenades. Johnson was injured from the blasts but still managed to retaliate. With his rifle jammed and Roberts at risk of capture, Johnson continued to fight using nothing but a knife. He successfully killed several Germans and warded off the others. After reviewing the battlegrounds the next day, an army captain found that Johnson had defeated at least 24 German soldiers. For their courageous actions, Johnson and Roberts would become the first U.S. soldiers to receive the prestigious French Croix de Guerre medal, France's highest award for valor.
Enjoy these discounts for a limited time!
33% off the following General upgrades:
• Joan of Arc
• MacArthur
• Churchill
• Petra Herrera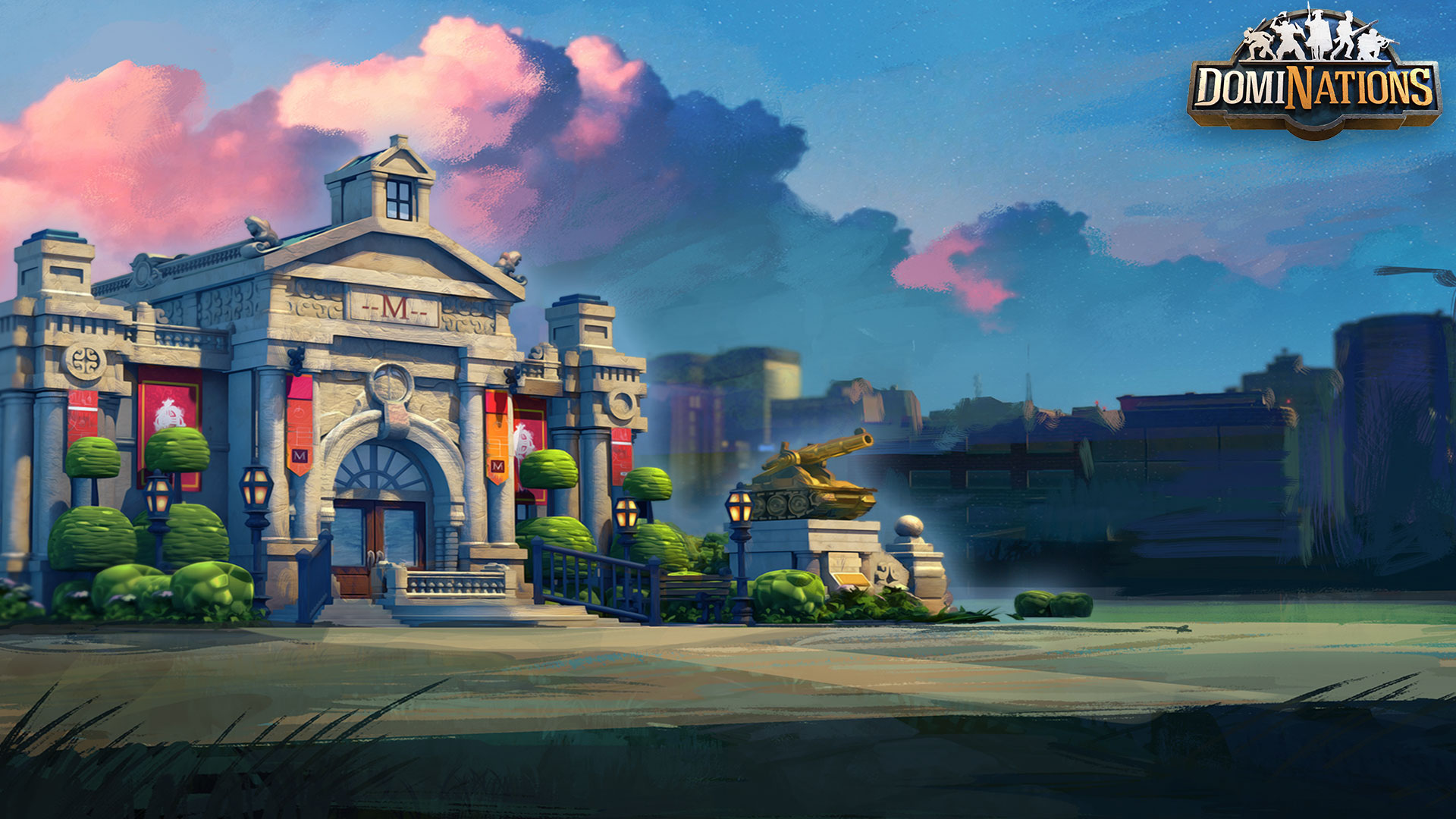 The Great Expansion Event 8/8 - 8/15
China's only female emperor was born into a wealthy noble family in 624 CE. Wu Zhao received a good education, not unusual for women in the Tang Dynasty. She first entered court life as a minor concubine responsible for managing the laundry of the great emperor Taizong, eventually marrying Taizong's son to become Empress Consort. Ruling at first through her new husband and then two sons in succession, she became the most powerful person in China. In 690 she dropped the charade and took the throne herself as Wu Zetian, proclaiming the start of a new Zhou Dynasty.
Go to your University and enjoy 50% off resources on all of Empress Wu's University skills for a limited time!

Legendary Step-Ups 8/7 - 8/14
Legendary Token Sale
Need a few more Legendary Tokens to get that Legendary Artifact you've had your eye on in Marco's Wares? Our Legendary Token sale is live until 8/14, each step getting you more Legendary Tokens on hand for your next visit to Marco!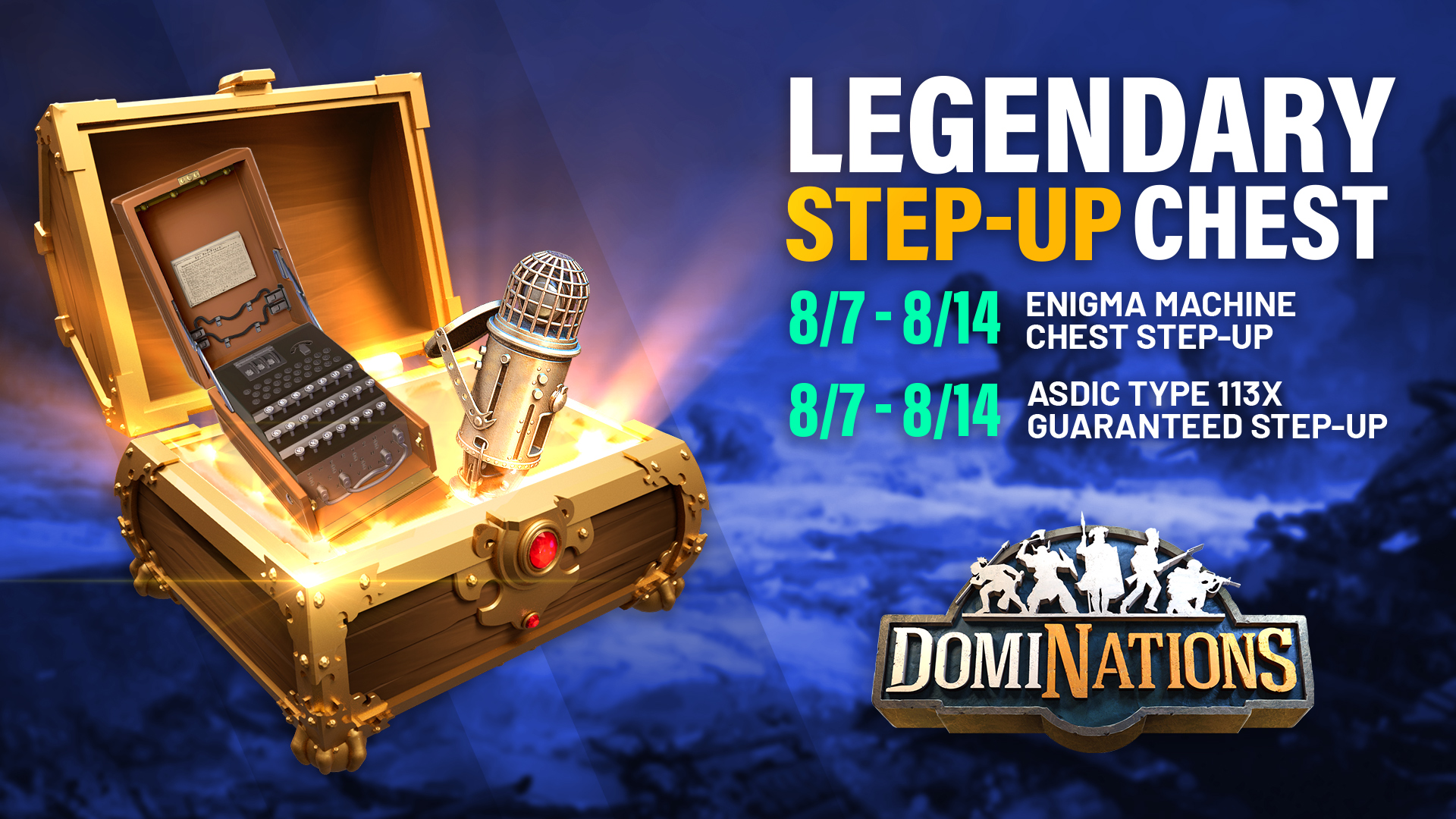 Enigma Machine Chest Step-Up
This Step-up includes multiple chances via chest for the Enigma Machine Legendary Artifact.
ASDIC Type 113x Guaranteed Step-Up
The first steps in this sale will give chests that have a chance to drop the ASDIC Type 113x Legendary Artifact. Complete all steps in the sale and you'll get one guaranteed.