BHG Community Manager
Staff member
Joined

May 6, 2022
Messages

610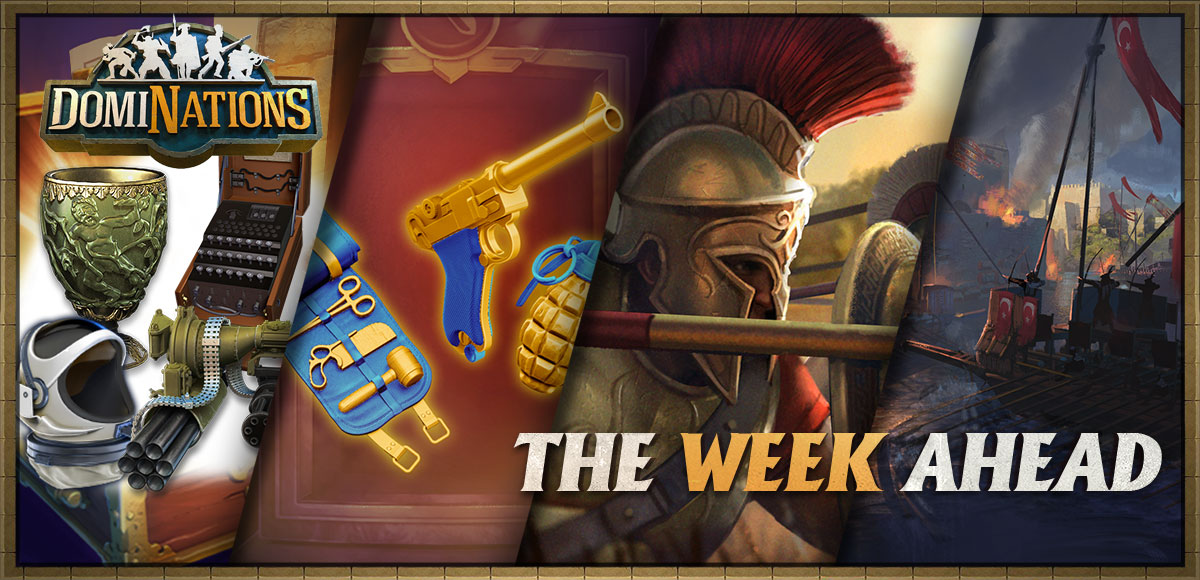 Greetings Leaders,
This week we're filling your Strongholds with Spartan and APC Troop Tactics! You'll also have plenty of chances to obtain a wide assortment of Legendary Artifacts.
Episodes 5/18 - 5/25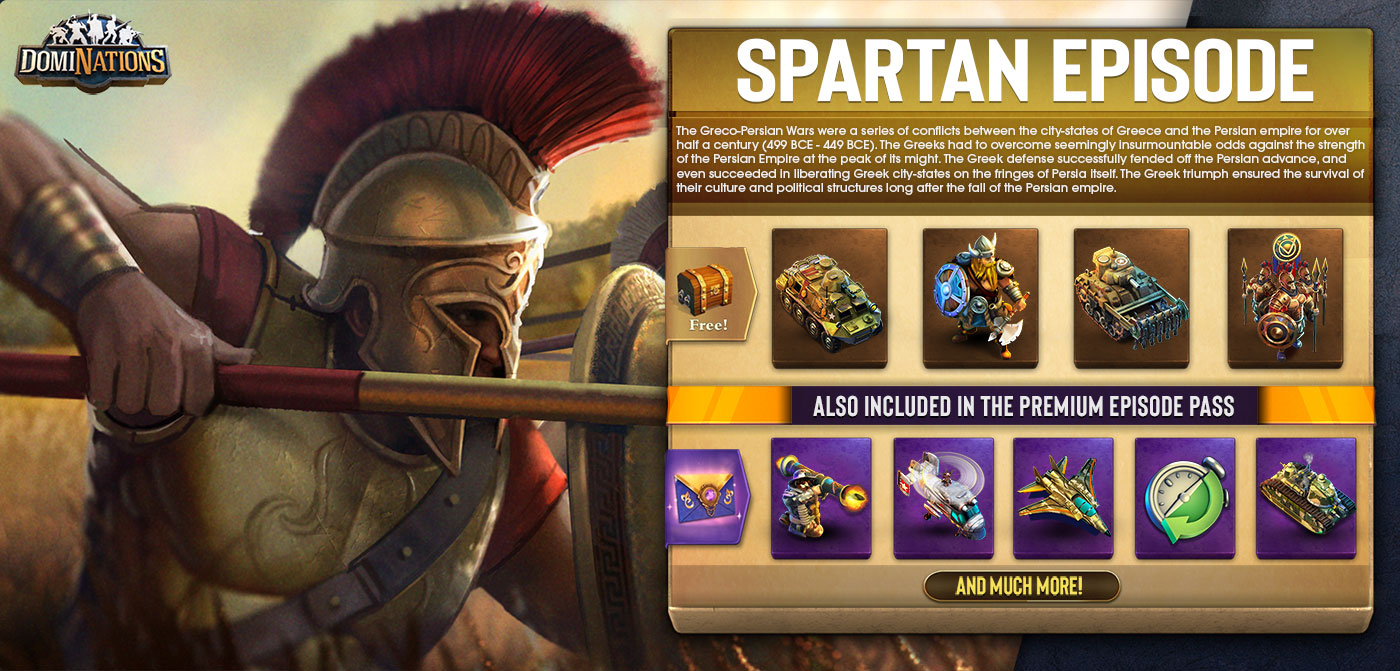 Spartan Episode
The Spartan Episode will give you a stock up on the season boosted Spartans and APC on the free track. Premium Pass holders can receive two more Spartan Troop Tactics, the season boosted Marine Bazooka Troop Tactic, and plenty of Speed Ups.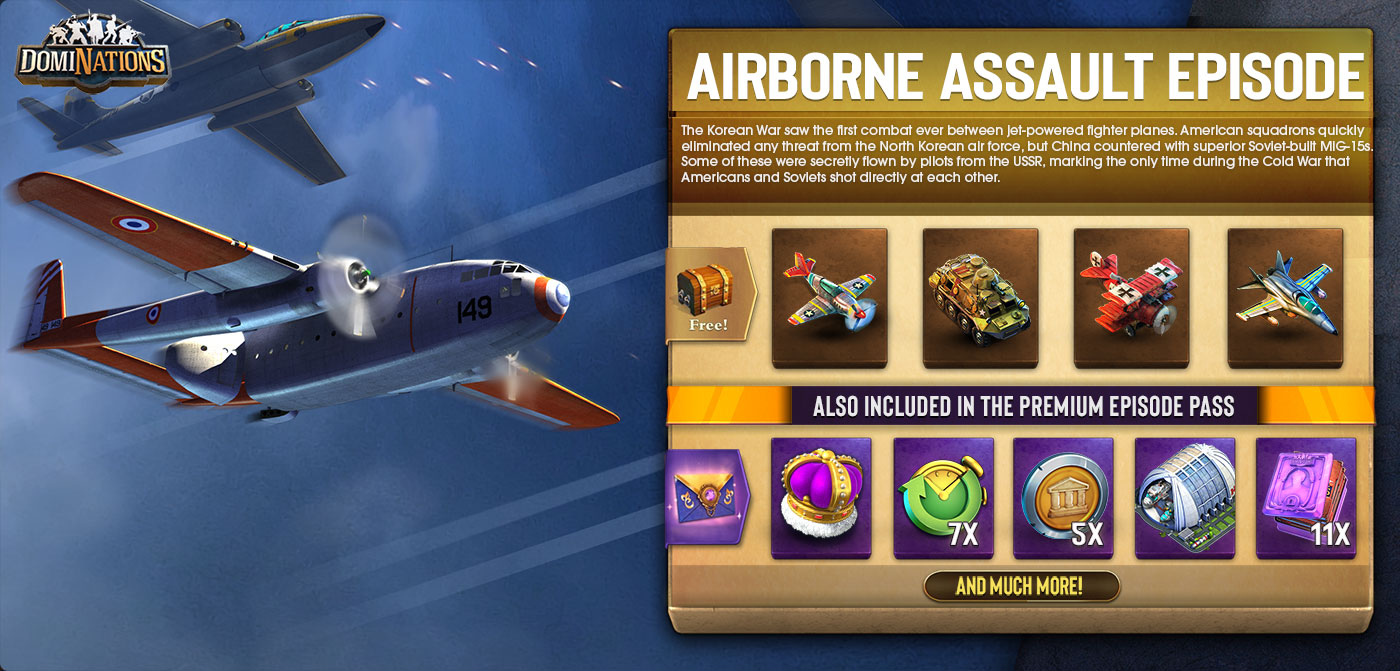 Airborne Assault Episode
The free track of this Episode gives you multiple Plane related Troop Tactics, and even a Season Boosted APC. Premium Pass holders can get up to 20500 Crowns, 5 Legendary Tokens, 7 each of 5-Day Generic, Building, and Research Speed Ups, and 11 Legendary Plus Recruitments!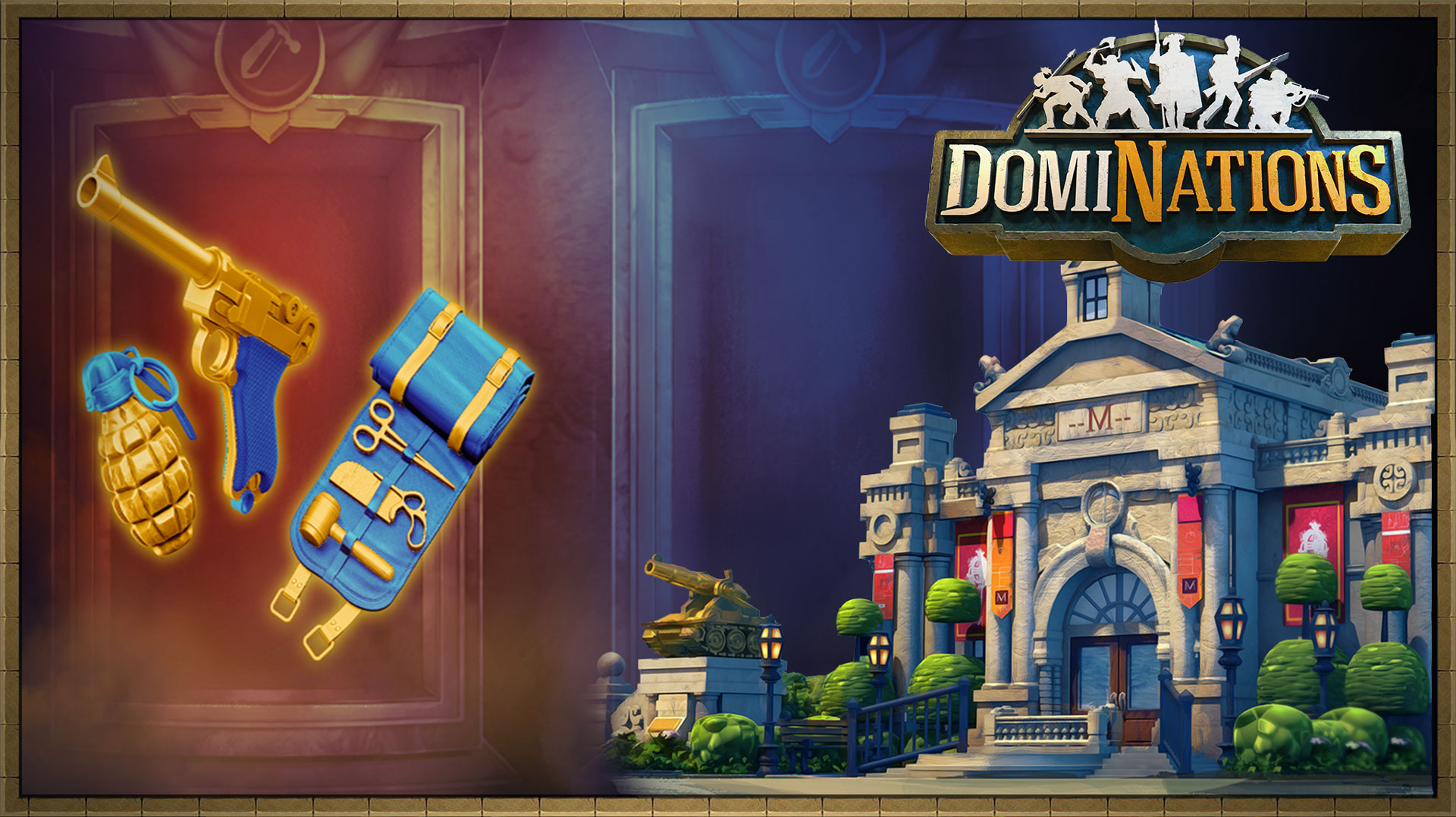 Lucky Museum War Crafting! 5/16 - 5/23
For the duration of the Lucky Museum War Crafting event, all War Hall Artifacts crafted have a 5x chance to have benefits starting at 6%! Fully upgrade these benefits to get an incredible 15% bonus in your World Wars!
Note: During this event, only War Hall Artifacts will be crafted.
No Main Hall Artifacts
will result from crafting during the Lucky Museum War Crafting event.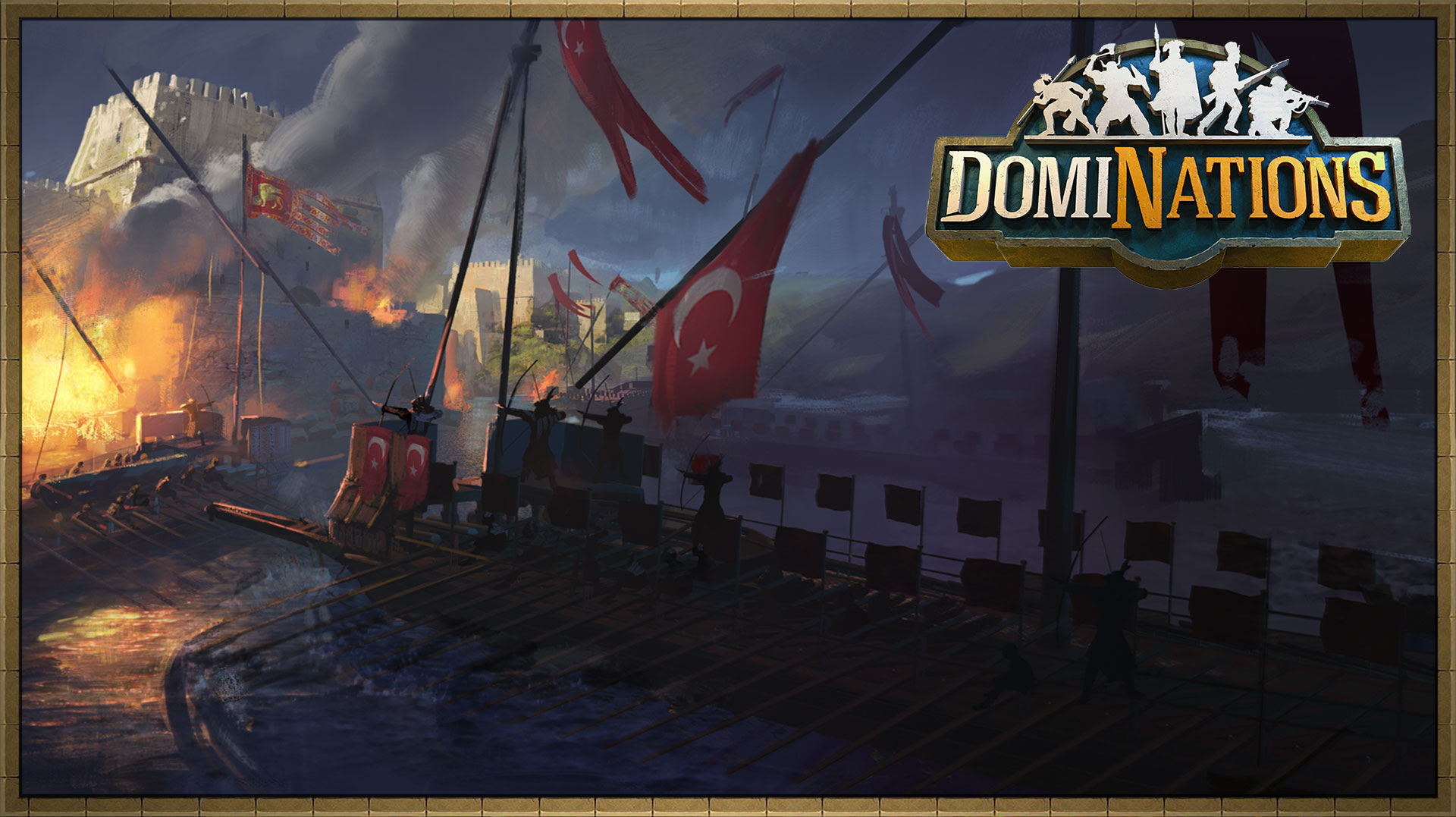 Siege of Candia Event 5/14 - 5/21
This week is our Siege of Candia Episode!
For 21 years (1648-1669), the Ottoman Empire laid siege to the Venetian city of Candia to obtain a key position in the Mediterranean Sea.
Enjoy these discounts for a limited time!
25% off the following building upgrades:
• Air Defense
• Claymore
• Mercenary Camp
• S.A.M. Battery
33% off the following troop upgrades:
• Recon
• Ranged Siege
• Transport
33% off the following War Tactic upgrades:
• Assault Rally
Committee Recruitments 5/19 - 5/22
This weekend's Committee Packs focuses on Leonidas and Tran Hung Dao.
The House of Dao Recruitment includes only Primary Chamber versions of Tran Hung Dao and Councilors with Warrior Duties of the same Chamber.
Leonidas' Last Stand Recruitment includes only War Chamber versions of Leonidas and Councilors with Revolutionary and Admiral Duties of the same Chamber.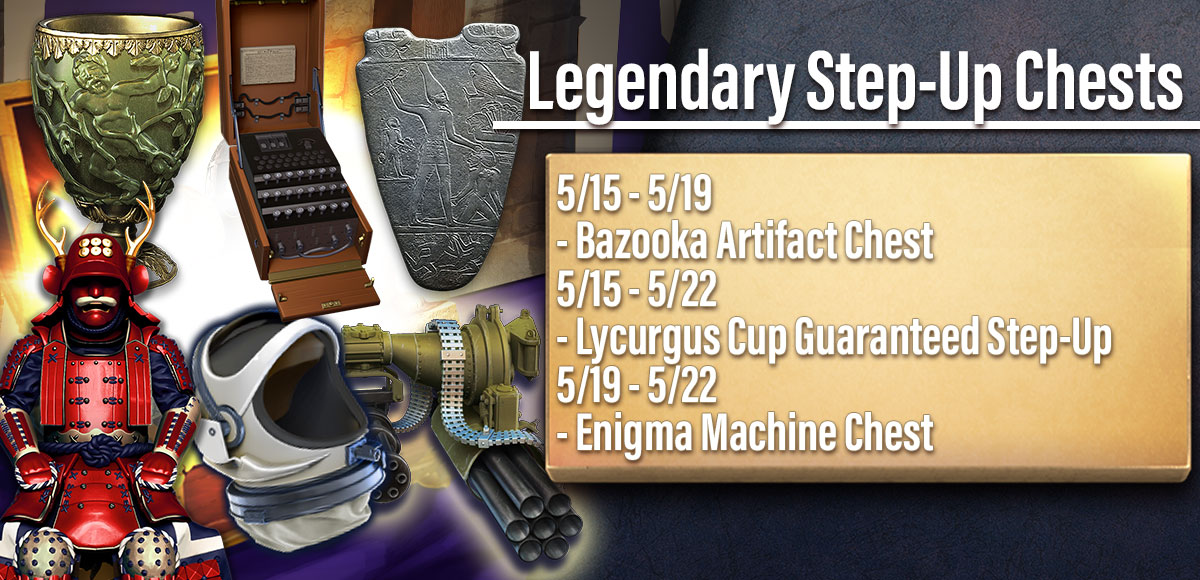 Legendary Artifacts
Bazooka Artifact Chest 5/15 - 5/19
This Artifact Chest features tons of Legendary Artifacts! The Bazooka Artifact Chest gives you chances at Yukimura Sanada's Armor, Legendary Narmer Palette, Huey Armament System, Gemini 8 Helmet, and more!
Lycurgus Cup Guaranteed Step-Up 5/15 - 5/22
Multiple chances at the Lycurgus Cup Legendary Artifact with the Lycurgus Cup Chest. Complete all steps in this sale to get a guaranteed Lycurgus Cup Legendary Artifact.
Enigma Machine Chest 5/19 - 5/22
This chest sale will give you chances at the Enigma Machine Legendary Artifact!
Spend Crowns in the Weekend Flash Sale!
Starting 5/19 12am EST will begin our Flash Sale for crowns! You'll be able to pick up Troop Tactics and Wall Manuals alternating every three hours until 5/22 12am.