Joined

May 6, 2022
Messages

538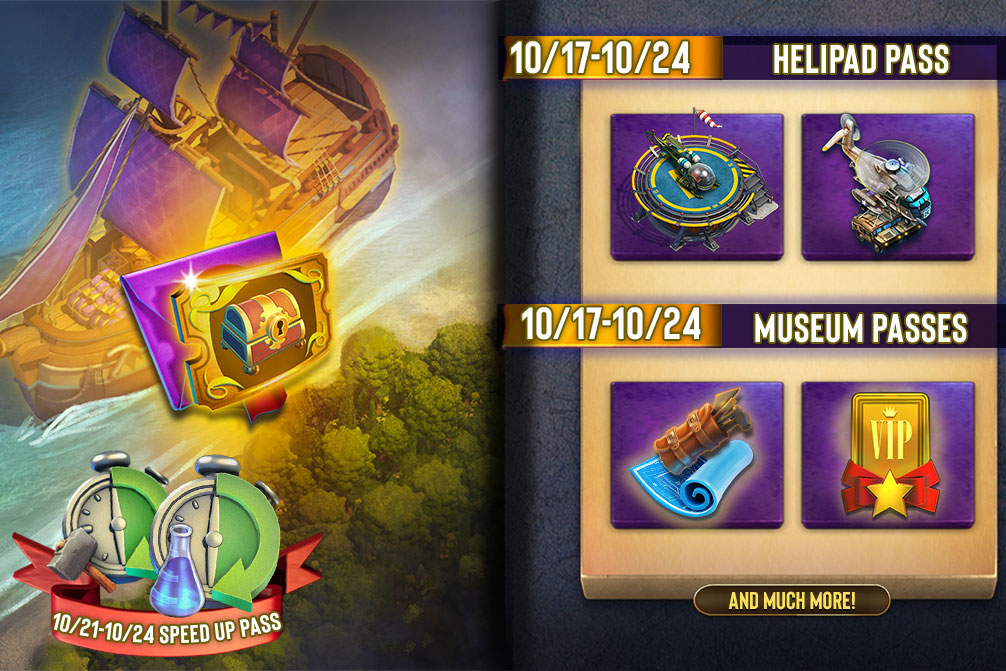 ​
Here are your Treasure Passes for the week of 10/17! The Helipad Pass kicks off with a Helipad for your Defenses and Super Stallion Troop Tactic, it continues to add Helicopters Daily. You can also grab one of the Museum Passes to get a daily stock of Supplies or Blueprints!
Check out this Season's Allegiance Pass!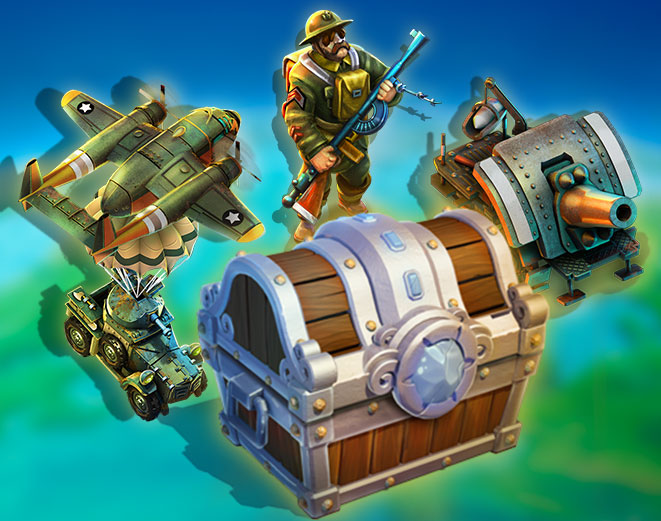 ​
The next Seasonal Leaderboard begins 10/20, and to get a quick jump in the season alongside the boosted units you'll certainly want to look no further than the Allegiance Pass! You'll start off with the Season of Allegiance Chest which offers some of the boosted units featured during this Seasonal Leaderboard. Additionally, you'll also get a daily drop of some of these featured Units throughout the weekend! For a full list of the limited-time
Boosted
stats during this season check back on the forums on 10/19!
More passes are available at the Treasure Dock!
Additional Passes include:
10/17-10/24
Tank Pass

Featuring Ha-To and Leopard Tank Troop Tactics

Mercenary Pass

Offering various Mercenary Contracts!
10/21-10/28
---
UPDATE 10/19:
We were expecting to launch a Hotfix prior to the Season of Allegiance Leaderboard start date. Unfortunately, this Hotfix won't be making it in time for the new Season Launch and as such, we'll be delaying the official start date.
Season of Allegiance will begin on 10/27. The Season of Allegiance Treasure Pass will be available on 11/4, and we've also moved the dates for other Allegiance-related passes to align with the new season dates. We apologize for the delay.
Last edited: