Joined

Jun 8, 2020
Messages

186
This year, our Classical and Medieval Rush Events will both start on
July 6th at 14:00 UTC
.
If you're brand new to DomiNations, now's your chance to speed through these early Ages and advance your base!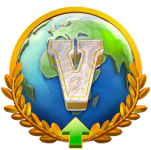 ​
During the Classical Age Rush Event upgrades to troops and buildings are
35% cheaper
and the Town Center upgrade to go from Classical Age into Medieval Age will finish
instantly
!
(Event lasts from
14:00 UTC 7/6 until 14:00 UTC 7/13
.)
In the Classical Age Rush, the following levels are discounted:
Phalanx (Soldier): Level 5
Archer: Level 4
Cavalry Raider (Horse Raider): Level 3
Cataphract (Cavalry): Level 2
Wall Miner: Level 1
Alliance Gate: Level 2
Ambush Trap: Level 1
Archive: Level 2
Ballista Tower: Level 1
Blacksmith: Level 4
Caltrops: Level 2
Caravan: 6 & 7
Catapult: Level 2
Command Post: Level 2
Dock: Level 3
Farm: Level 6 & 7
Garrison: Level 4
Gate: Level 4 & 5
Library: Level 1
Market: Level 5 & 6
Mercenary Camp: Level 4
Mill: Level 5 & 6
Road: Level 3
Spike Trap: Level 3
Stable: Level 1 & 2
Storehouse: Level 3
Stronghold: Level 2
Temple: Level 2
Tower: Level 5
Wall: Level 4 & 5
War Academy: Level 1 & 2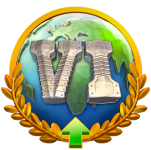 ​
Advance even further during the Medieval Age Rush Event when upgrades to troops and buildings are
35% cheaper
and the Town Center upgrade to go from Medieval Age into Gunpowder Age will finish
instantly
! (Event lasts from
14:00 UTC 7/6 until 14:00 UTC 7/20
.)
In the Medieval Age Rush, the following levels are discounted:
Pikeman (Soldier): Level 6
Crossbowman (Archer): Level 5
Heavy Cavalry Raider (Raider): Level 4
Knight (Cavalry): Level 3
Veteran Wall Miner (Wall Miner): Level 2
Ballista (Ranged Siege): Level 1
Supply Cart (Supply Wagon): Level 1
Barrage: Level 2
First Aid: Level 2
Sabotage: Level 2
Alliance Gate: Level 3
Ambush Trap: Level 2
Archive: Level 3
Ballista Tower: Level 2
Barracks: Level 5
Bastion: Level 1
Blacksmith: Level 5
Caltrops: Level 3
Caravan: Level 8 & 9
Castle: Level 1
Catapult: Level 3
Command Post: Level 3
Dock: Level 4
Embassy: Level 1
Farm: Level 8 & 9
Garrison: Level 5
Gate: Level 6 & 7
Library: Level 2 & 3
Market: Level 7 & 8
Mercenary Camp: Level 5
Mill: Level 7 & 8
Parliament: Level 2
Roads: Level 4
Spike Trap: Level 4
Stable: Level 3 & 4
Storehouse: Level 4
Temple: Level 3
Tower: Level 6
War Academy: Level 3
Wall: Level 6 & 7