Big Huge Moderator
Staff member
Joined

Apr 21, 2015
Messages

328
Awards

2
Greetings Leaders!
You'll soon notice the Library has undergone some renovations, offering more exciting subjects to study! We're excited to officially unveil Bookcases, an expansive and versatile upgrade to the Library!
When entering the Library building, you'll be able to scroll through the row of Bookcases, each clearly labeled with its title and your progress within it. Select a Bookcase to browse its Books, its contents should look familiar to those who used the Library in the past. All the Books that are currently in the Library will be placed inside a single Bookcase entitled "Through the Ages".
Just as before, each Book contains 5 chapters and may be locked behind your Library Building Level. For more info on a specific Bookcase, tap the "?" icon for a short description of its contents.
Further customize your strategy by researching various topics. Each new bookcase is tied to a theme, so you'll be able to focus your research on specific areas you enjoy most. In addition to Through the Ages we're adding two new Bookcases; Archaeology and League of Nations.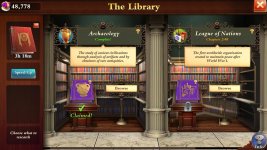 The Archaeology Bookcase is focused on benefits to Artifacts and the Museum. Here you can research benefits like increasing the Museum storage and reducing costs to unlock Artifacts or level up Artifact modifiers! Since Artifacts require lots of resources and time to fully max out, focusing on the Archaeology bookcase will really help you get your favorite artifacts finished faster!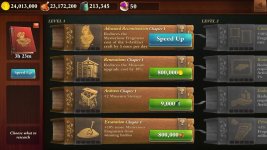 The League of Nations Bookcase is focused on World War benefits. You can research Books that reduce food and gold cost for Law Contributions, increase limits on Ruby storage, and boost health to all sorts of troops and buildings in World War battles. For those keen on helping their Alliance step up their World War game, this is where to start!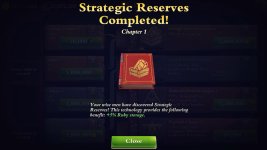 Some Bookcases will have an extra powerful bonus, known as a Capstone, that can be unlocked when all its Books are completely researched. The Archaeology Capstone adds a 1% bonus to all War Hall Legendary Artifact Modifiers and the League of Nations Capstone reduces Oil cost for Law Contributions by 15%.
We hope you enjoyed this in depth look at Bookcases. What will you read first?